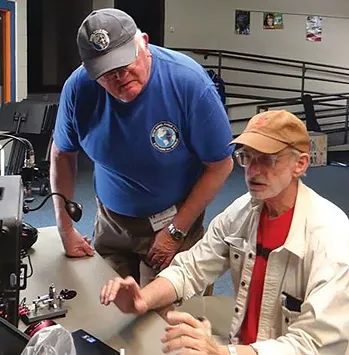 Roger Whitaker, a member of the Sangamon Valley Radio Club (SVRC), has been a ham radio operator for 64 years, having earned his license when he was only 11. The SVRC, one of the oldest clubs in Illinois and an affiliate of the American Radio Relay League (ARRL), will celebrate its 75th anniversary next March. Members are radioing up for the annual Field Day, when millions of ham operators, called "hams," across the United States and Canada will participate at a site in their local area for a 24-hour round-the-clock ham radio emergency communications exercise and competition.
To be held in Rochester June 25-26, the event is open to all. There visitors may see exhibits, watch as the operators connect with others across the country, either through voice or by using Morse code, ask questions, and learn about a hobby that attracts people of all ages. In fact, the youngest "ham" in the U.S. is only five years old.
In a May 2022 proclamation, Gov. JB Pritzker declared June as Amateur Radio Month.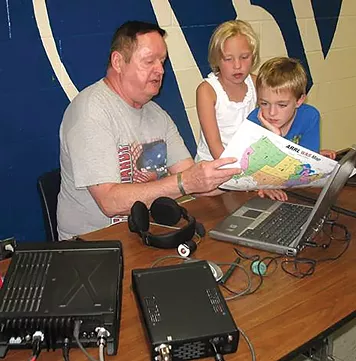 Amateur radio operators know the importance of honing their practice and learning new skills. "In a crisis where all communication systems might fail, the amateur radio operators would still be able to communicate. Practicing how to reach groups like the Red Cross and others is essential," said Vicki Whitaker, who helped the state organization in pushing for the governor's proclamation.
"During Hurricane Katrina, the first communications was through ham radio since no cell towers were operating," said Mitch Hopper, a 25-year ham operator.
A crisis would require ham operators to go into action, but their skills are called upon throughout the year. They help at many events: an Honor Flight (to help direct traffic), the recent Lincoln Memorial Garden's 8K race, the Boy Scout Lincoln Trail Hike from New Salem to Springfield, and the Fight for Air Stair Climb. If someone is hurt and needs assistance, the operators can quickly communicate the situation and get help.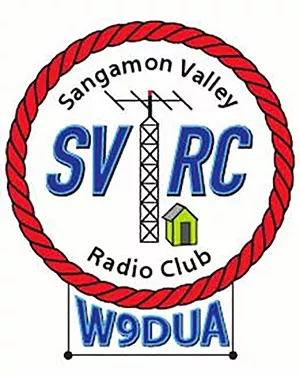 Practicing quick communication and training for a crisis occur two times a year through simulated emergency exercises that help the operators learn what to do in case of a tornado or other emergency. Field Day is the big event where operators learn new techniques and compete for who can contact the most operators during the 24 hours. They learn from each other about ways to power radios, types of radios, etc. Hopper says, "You never know what you will see at Field Day. One year, there was a bicycle-generated system; one guy pedaled a bike generating power for the operator who connected with someone on his radio."
Roger Whitaker says, "Someone who becomes licensed then asks, 'So what do I do?' There is no one way. You can choose your area of interest." Some focus on refurbishing old equipment. Some develop new ways to power their radio. Some people focus on using Morse code, once required for licensing, but now considered a badge of honor if a ham knows and uses it.
Each person has a code to sign in and start reaching others. One never knows who might answer. Hopper says, "Years ago a friend ended up talking to King Hussein of Jordan who was a ham operator." There are special ham groups such as Summits on the Air, operators who climb to tops of mountains to make contacts.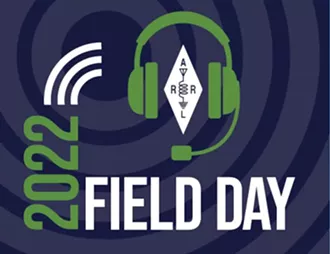 Ham operators must be licensed by the FCC, which requires studying, taking a class, and passing an exam, for each of three levels: Technician, General level, and Extra level.
The history of ham operators goes back to Guglielmo Marconi, who in 1901 broadcast a wireless transatlantic radio signal. In the 1920s, Springfield High School's Radio Club was the largest club at the school, and included women. During WWI and WWII, a radio blackout was mandated for security protection. After WWII there was extra equipment which spurred many to take up the hobby and build new ways of communication. The peak of ham operators occurred in the 1950s.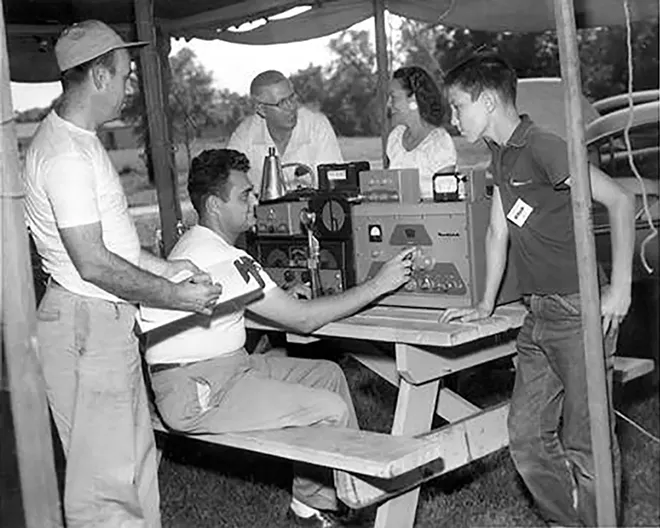 The work differs from big-time broadcasters that rely on fixed towers for power. Ham operators can be in a middle of a field with a radio using a nine-volt battery. Hams are quick to point out they are not CBers, and somewhat take offense at being called "amateur" since there is a lot that goes into knowing and learning the skill.
It is believed that the term "ham" came from early years of telegraph. An inexperienced operator who made a mistake would be called "ham-fisted." Many of the hams today are not ham-fisted but are experts in their hobby. They welcome newcomers and want to showcase their skill during Field Day.
Cinda Ackerman Klickna of Rochester is a frequent contributor to Illinois Times.