Abraham Lincoln Presidential Library and Museum
The Abraham Lincoln Presidential Library and Museum's magnificent Plaza, the center rotunda of the
museum, offers a spectacular backdrop for elegant receptions. Couples may choose to be introduced from our White House replica. Catering is available or couples may bring in outside catering for an additional charge. The library and museum are ideal for wedding rehearsal dinners and receptions. $500-$2,250. 212 N. Sixth St., 217-558-8873. presidentlincoln.illinois.gov.

Arlington's Upstairs
Built in 1917, the venue at 210 Broadway has been reincarnated into a beautiful restaurant and bar, blending the old factory frame with timeless interior design. Arlington's Upstairs offers a beautiful setting for wedding receptions, ceremonies and rehearsal dinners. The banquet room offers a full bar, stage and custom catering packages. The entire building may be rented for larger parties. Pricing is available upon request. 210 Broadway St., 217-679-6235. arlingtonsspi.com.
Camp Widjiwagan
Located on Lake Springfield, the enchanting 67 wooded acres are perfect for your special event. A majestic lake view, coupled with the rustic elegance of the stunning new LRS Leadership Center, creates a beautiful landscape to host weddings and events. Outdoor adventures such as a challenge course, zip line, archery, swimming and boating, as well as rustic lodging, are also available. 71 Wienold Lane, 217-372-5221. widjievents@girlscouts-gsci.org.
Columbian Grand Hall Banquet and Conference Center
Columbian Grand Hall Banquet and Conference Center offers a large banquet hall for any size wedding, party or business event. Our built-in dance floor and full size, on-site bar make this the perfect place to celebrate many occasions. The venue accommodates up to 350 guests. Newly renovated, our decor blends well with any theme and color ideas for all types of rentals. 2200 S. Meadowbrook Road, 217-787-2360.
Crowne Plaza Hotel
Whether your wedding is an intimate dinner for 20 or a lavish party of 400 plus, the Crowne Plaza is the perfect backdrop for your special day. With an abundance of settings – all flexible, customizable and beautiful – we can help create a unique and stunning celebration. The Crowne Plaza offers ceremonies and receptions to fit all cultures and lifestyles. We also offer themed rehearsal dinner packages. A complimentary suite for the newlyweds and special guestroom rates for out-of-town guests are available. Enjoy a complimentary tasting and champagne toast for all bookings. 3000 S. Dirksen Parkway, 217-529-7777. cpspringfield.com.
Edwards Place
Once a popular site for social and political events in the 19th century, the historic Italianate mansion is perfect for small, elegant ceremonies. The parlors can seat up to 60. Additional space is available in the art gallery which seats 50 for dinner or up to 100 for cocktail receptions. $300-$800. 700 N. Fourth St., 217-523-2631. springfieldart.org. edwardsplace.org.
Erin's Pavilion
Erin's Pavilion features a 5,280-square-foot banquet hall to accommodate up to 300 guests and features a charming terrace with a panoramic, peaceful lakeside view, a banquet hall and two dressing areas for the couple. Caterers may be chosen from our current list of pre-approved caterers. Southwind Park, 4965 S. Second St., 217-585-2941. springfieldparks.org.

Firefighters Postal Club
Located on Lake Springfield, the club is perfect for couples who want to show off their creativity. It seats up to 300 guests for banquet-style receptions. Public rentals are welcome and special pricing is available. $600-$1,300. 940 W. Lake Shore Drive. 217-691-6472. firefighterspostal.com.

Hilton Garden Inn
Choose from eight unique venues that suit occasions of all styles. Enjoy an intimate celebration with close friends and family, or stage a grand affair, complete with dazzling audio/video touches, for more than 100 guests in the 3,050-square-foot Presidential Ballroom. Treat guests to delicious culinary creations that will please all palates. At the end of the night, newlyweds and guests alike can retire to comfortable and modern guest rooms. 3100 S. Dirksen Parkway, 217-529-7171.

Hoogland Center for the Arts
Ornate, old-style theater and balcony offer a unique site for weddings with up to 270 guests for the ceremony and 120 guests for receptions. $499-$899. Catering by Arena Food Services. 420 S. Sixth St., 217-523-2787. hcfta.org.

Illinois State Fairgrounds
Three beautifully distinct locations for any size wedding and reception.
• The Orr Building features a water fountain in the center of an open area and glass windows throughout the site. $1,175.
• Built in 1898, the Artisans Building features hardwood floors and an open floor plan for endless possibilities. $1,375.
• The Illinois Building has three floors, a 470-seat theater, a rooftop with an amazing view of the fairgrounds and plate-glass exhibit windows. Main floor and mezzanine $975. Theater $325. Rooftop $500.
801 E. Sangamon Ave., 217-557-5727. agr.state.il.usspacerental-facilities.html.

Inn at 835
The Inn at 835 Boutique Hotel Catering & Events offers a premier wedding destination as well as a top-rated bed and breakfast in the area. Two luxurious parlors in the historic hotel building host events up to 125, while the attached Conservatory event space and connected, private Caucus Lounge holds parties of up to 250-300. Garden wedding packages are available with outdoor seating for up to 150. The Inn at 835 is a completely inclusive wedding venue, with the ability to provide furnishings, linens, tableware, on-site catering and complete bar and beverage services by our team of hospitality professionals, attending to everything a remarkable wedding reception could need. $150-$1245. 835 S. 2nd St., 217-523-4466. innat835.com.
Lake Springfield Beach House
Nestled in Center Park, the Beach House sits on beautiful Lake Springfield. The facility has two large rooms connected by a central foyer, fireplaces, a large patio and a kitchen. Tables and chairs can seat up to 200 guests. Reservations are taken year-round. The building is available April-December. 101 Long Bay Drive, 217-757-8660, ext. 1011. lakereservations@cwlp.com.
Legacy Theatre
This mid-century-style theater offers a dramatic setting for weddings and receptions. The theater seats 300. The swanky lounge offers reception seating for up to 150. The venue also includes a beautiful outdoor courtyard. No catering restrictions. Rates start at $1,250. 101 E. Lawrence Ave., 217-528-9760. AtTheLegacy.com.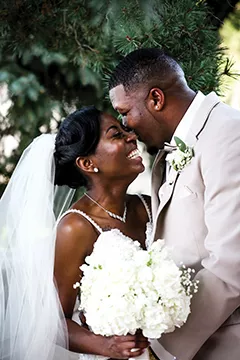 Lincoln Memorial Garden
A woodland garden with seasonal wildflowers, colorful trees in the autumn and a view of Lake Springfield accent this outdoor ceremony site for up to 200 guests. Wide trails, mostly shaded by huge trees, crisscross the garden and lead to stone-ringed areas for ceremonies in natural settings. Golf cart rental is available. Fees are based on the number of guests. 2301 E. Lake Drive, 217-529-1111. lincolnmemorialgarden.org. joel@lincolnmemorialgarden.org.
Long Bridge Golf Course
From mid-April to the end of October, hold your ceremony in a climate-controlled tent that seats 275 and has an adjacent courtyard. The venue offers a large bride's room, turn-around drive at the entrance for convenient drop off and reserved, close parking for the bridal party. 1055 W. Camp Sangamo Road, 217-744-8311. longbridgegc.com.
Northfield Inn, Suites and Conference Center
Two chandelier-lit ballrooms are available for romantic ceremonies and receptions accommodating 150-400 guests. We also provide a complimentary changing room for the bridal party. Space is also available for small, intimate family-style rehearsal dinners. The wedding coordinators can expertly assist you with the smallest of details. Complimentary king Jacuzzi room is available for the bride and groom after the wedding. 3280 Northfield Drive, 217-523-7900. northfieldinn.com.
Panther Creek Country Club
It is the perfect setting for ceremonies and receptions, whether you desire an outdoor, open-air ceremony, one that is under a covered patio or an indoor space sheltered from the weather. The beautiful main dining room that overlooks the 18th hole of our pristine golf course is available for receptions. The beautiful vaulted ceilings make this warm, classic space the perfect backdrop for your reception. Our professional culinary team is ready to exceed your expectations and our expert banquet staff is here to guide you through every step of the planning process. On your special weekend, we will be there from rehearsal through the final dance. We promise you that while planning your wedding, our staff will make it easy, fun and worry-free. 3001 Panther Creek Drive, 217-546-4431. panthercreekcc.com. skent@panthercreekcc.com.
Pasfield House Inn
This beautiful 1896 Georgian-style home with rich, elegant décor features a front veranda, romantic English garden and brick courtyard fountain for small, intimate weddings. It is ideal for engagement parties, bridal showers and rehearsal dinners. The venue accommodates 125 guests for cocktails and formal dinners of 50. An outdoor wedding garden is available for up to 125 guests. 525 Pasfield St., 217-525-3663. pasfieldhouse.com.
Piper Glen Golf and Social Club
The Grand Tent, with accommodations for up to 250 guests, features a 20-by-20 dance floor, tables, linens and other accessories. The Palmer Room, surrounded by windows overlooking the spectacular golf course, seats 150 guests for quaint and intimate events. 7112 Piper Glen Drive, 217-483-6537. piperglen.com.
Poe's Catering
Poe's Catering provides a memorable space for an outdoor ceremony, overlooking a tranquil pond. For receptions, the banquet rooms seat up to 300 guests in 5,400 square feet of festive space. 295 East Andrew Road, 217-487-7601. poescatering.com.
President Abraham Lincoln Springfield a DoubleTree by Hilton Hotel
This downtown venue features an award-winning executive chef, a certified wedding professional, an elegant and newly renovated ballroom with Venetian glass chandeliers, menu tastings and suite accommodations for the bride and groom. 701 E. Adams St., 217-321-2433. dtspringfieldil.com.
Rail Golf Course
This spectacularly elegant outdoor facility for 300 guests offers breathtaking views of the gorgeous grounds and dance floor. Outdoor patio accommodates up to 60 guests for smaller events. 1400 S. Club House Drive, 217-525-0365. railgolf.com.
Springfield Park District
The park district offers beautiful outdoor wedding and reception venues at several locations. Seating for 60-150 guests. $70-$2,000.
• Douglas Park band shell at MacArthur Boulevard and Madison Street.
• Lincoln Greens Golf Club banquet room has large windows with a view of Lake Springfield. Rental fee is for four hours. Room seats approximately 140 guests. 700 E. Lake Drive.
• Lincoln Park bridge or pavilion. The pavilion is perched on a hilltop with a scenic view, large chandeliers and 8-foot windows that light the grand banquet hall. Fifth St. and Sangamon Ave.
• Southwind Park terrace, gazebo, butterfly garden, tree house or Selvaggio arches are options for beautiful outdoor ceremonies. 4965 S. Second St., 217-585-2941.
• Washington Park's Botanical Garden annual display beds, rose garden, outdoor gathering plaza and the Roman Culture Garden provide stunning, colorful settings for outdoor weddings. 1740 W. Fayette Ave., 217-546-4116.
• Washington Park gazebo or pavilion. The gazebo is a quaint spot in Washington Park to hold a lovely wedding ceremony. The pavilion was built around 1900 and has an elegant cobblestone event lodge complete with a banquet room, kitchen and dining room. South Grand Avenue and MacArthur Boulevard, 217-544-1751. springfieldparkdistrict.org.
State House Inn
The State House Inn offers the 3,500-square-foot Governor's Ballroom for couples looking for a grander site. The venue has a personal wedding planner, tables, linen and accessories and five-star catering accommodating up to 275 guests. It also offers space for bridal parties and bachelorette parties. 101 W. Adams St., 217-528-5100. thestatehouseinn.com.
Venue 1929
Our unique venue is surrounded by romance with a vine-draped candelabra, two walls with arched windows, two fireplaces, chandeliers and two-story high exposed wood beams. Have your ceremony or first dance in the mezzanine balcony overlooking the main floor or in front of the stunning stone fireplace. Built in 1929, this venue is a perfect balance of vintage character and rustic elegance. The venue is available for rehearsal dinners, parties and showers and accommodates receptions for up to 150 guests. 711 S. Fifth St., 217-899-5688 or 217-899-9061. venue1929.com.
VFW Post 755
VFW Post 755 offers a large dance floor, two bars and catering for weddings and receptions with up to 300 guests. 2211 Old Jacksonville Road. 217-546-9515 or 217-836-6032.
Wyndham Springfield City Centre
Over 50,000 square feet of event space is available with elegant, spacious ballrooms seating up to 600 guests, scenic rooms on the 29th floor overlooking the city and the modern Pinnacle Club Lounge on the 30th floor, known for its panoramic view. On-site catering, complimentary tasting, complimentary suite for the newlyweds, discounted blocks of rooms for guests and a professional wedding coordinator are provided. 700 E. Adams St., 217-789-1530. wyndham.com/hotels/49084.
Out of town
Clayville Historic Site
Rustic, peaceful and romantic are words that describe Clayville Historic Site. Located only 15 miles west of Springfield, Clayville's rural setting is perfect for your special day. Our 100-year-old, climate-controlled barn leads into an open pavilion, with side curtains for year-round use. This allows us to accommodate up to 200 people. For larger groups there is space to set up a tent or use our picnic tables outdoors. Many brides choose to do rehearsal, rehearsal dinner, the ceremony and reception here. The fee for weddings is $1250. 12828 State Route 125, Pleasant Plains, 217-481-4430. clayville.org.
Edgewood Golf Club
Edgewood offers a distinctive banquet facility along with the peaceful atmosphere of the golf course. The upper-level banquet room offers panoramic views of the tree-lined golf course. Relax and enjoy a stress-free rehearsal dinner, bridal shower or wedding reception. We have seating accommodations for up to 250 people when including lower-level facilities. Edgewood Golf Club is just a short drive south of Springfield. 16497 Kennedy Road, Auburn, 217-438-6131. golfedgewood.com.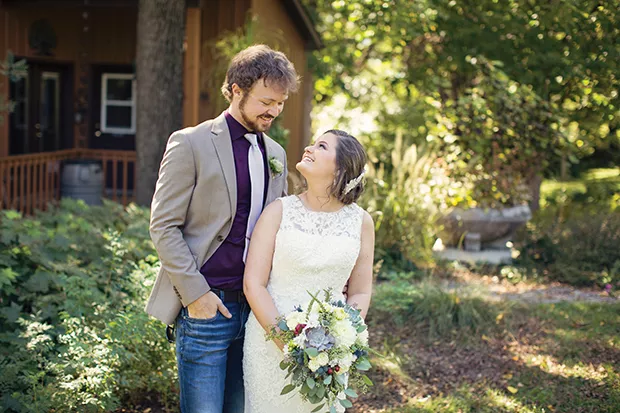 The Farm
Nestled on 63 acres of rolling countryside, The Farm has the perfect space for your elegant/rustic wedding. Expansive gardens, a charming barn with a brick floor and optional white tent provide space for 150 people. The rental rate is $1,600. It is located midway between Springfield and Petersburg. 21648 Old Farm Ave., Petersburg, 217-306-0803. visit-thefarm.com.
Greene Gables Inn Weddings
Greene Gables Inn hosts six elegant guest rooms and offers beautiful event spaces in the garden, the gazebo or the covered pavilion. Packages include: wedding ceremony, wedding reception, cocktail reception, bridal shower, rehearsal dinner and day-after wedding brunch. This provides a great opportunity to catch up with old friends, reconnect with family and have time to enjoy being together. Whether you want to host a small gathering or an elaborate celebration for 200+, let the staff at the Inn coordinate the details for your special event. 30-200+ guests. 503 N. Main St., White Hall, 217-374-6000. greenegablesinn.com.
Hamilton's at 110 North East
The South Ballroom seats 420, has a 1,023-square-foot dance floor, a bridal room and a special entrance for the bridal party. The Fireside Room holds 150 and has a 440-square-foot dance floor. The Westside Room's capacity is 80. The venue features free Wi-Fi, an elevator, outdoor courtyard for photos, fully customizable meal and bar service, ample parking and TV lounge. 110 N. East St., Jacksonville, 217-675-2720.
Hamilton's at the Lake
You can have a beautiful wedding ceremony and reception on the grounds of the Western Illinois Youth Camp. The craft hall, pavilion, dining hall and Krell cabin are all available. Rent rates depend on the duration of the event. 2244 4-H Club Road, Jacksonville, 217-675-2720.
Hill Prairie Winery
Couples can choose from several stunning sites, including next to the vineyard, pond, windmill, rolling hillside or inside a 100-year-old barn. Outdoor ceremonies accommodate up to 400, while inside events seat up to 170. We have a list of 11 caterers from which to choose. An extensive wedding services resource list is available. 23753 Lounsberry Road, Oakford, 217-635-9900. hillprairiewinery.com.
The Homestead
The Homestead is a rustic rural venue on a working 10-acre farm. It offers generous indoor and outdoor space for ceremonies and receptions for up to 300 people. Guests will enjoy this natural setting complete with dance floor, fire pit and full kitchen for your choice of caterer. Located northwest of Springfield on I-97 in Tallula. 217-502-0019. homesteadreceptioncenter.com.
Prairie View Reception Center
Guests will be impressed with the elegantly updated interior of this 8,800 square-foot space. Complimentary event planner and professional staff, large hardwood dance floor and custom lighting, full bar service and your choice of caterers are all available for you. The venue accommodates up to 320 seated guests. 8855 State Route 4, Chatham, 217-483-7999. prairieviewreception.com.
Oak Terrace Resort and Spa
Oak Terrace Resort and Spa, located in Pana, is an all-in-one location, outdoor wedding venue where you and your guests can enjoy your big day and utilize all the resort has to offer. Three different types of on-site lodging are available as are two outdoor wedding locations, reception facility, golf course, the LakeView Spa (a full service day spa) and Mulligan's Bar & Grille. We are your stress-free wedding/reception venue. 100 Beyers Lake Estates, Pana, 217-539-4477. koltmanns@oakterraceresort.com
Sheedy Shores Winery
However you may envision your ceremony – at the lakeside, on the hill overlooking the prairie grass or on the beach – we will do our best to make your day perfect. Our 100 x 50 white wedding tent will be ready to accommodate your guests after the ceremony when it is time to celebrate. 10300 Johns Creek Road, Loami, 217-415-3968. sheedyshoreswinery.net.
The Venue at Parks' Place
The Venue at Parks' Place is located directly off of the Riverton exit of I-72 in a rural setting with ample parking. It offers a generous 4,200-square-foot reception room with access to an equipped commercial kitchen as well as a separate bar area. It is located just minutes from Springfield at 7075 Old Decatur Road, Riverton, 217-629-2009.