Gray entertaining, yet exhausting
Too much is not enough in Anthony and Joe Russo' The Gray Man, an action thriller that contains enough stunts for at least five similar films. Ryan Gosling is Six, a spy who's sent in when no one else can get the job done. Yep, it's that kind of movie. He comes into possession of a thumb drive with evidence that will make the CIA look bad, so the powers that be send out agent Dani Miranda (Ana de Armas) to bring him in. They also hire psychotic mercenary Lloyd Hansen (Chris Evans), who will literally stop at nothing to apprehend his prey.
The action sequences trip on the heels of each other till it all becomes a blur. Yet, there are highlights, including a mid-air flight where a flying fortress disintegrates piece-by-piece while plummeting to the ground as well as an extended chase involving a runaway street tram and far too many bad guys in pursuit to keep track of. It's ridiculous, and everyone involved knows it. Gosling is having fun as the indestructible man-of-action, as is Evans, shredding his good-guy persona with an over-the-top turn. Gray is a good time, but exhausting as well. Streaming on Netflix.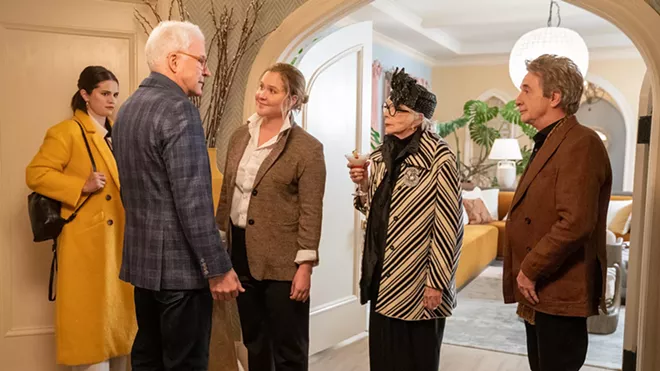 Preposterous third act dooms Night
Gone in the Night is the sort of film that, when you're done watching it, you'll likely say to yourself, "I can make a better movie than that!" You'd probably be right. Winona Ryder is Kath, a middle-aged woman involved with Max (John Gallagher), a much younger man who surprises her with a weekend getaway. However, once they arrive at the remote Airbnb he's booked, they find another couple (Owen Teague and Brianne Tju) already there. They allow the late comers to stay the night, resolving to solve the mix-up in the morning.
However, when dawn comes, Kath finds Max has run off with their hostess. Set back on her heels, she sets out to find out just what happened, uncovering secrets best kept hidden. The premise is a promising one, which makes what director and writer Eli Horowitz unveils all the more disappointing. The ludicrous lengths he goes to shock the viewer left me stunned, they prove to be so ridiculous. A good performance from Ryder is wasted in this missed opportunity. Available through Video-On-Demand.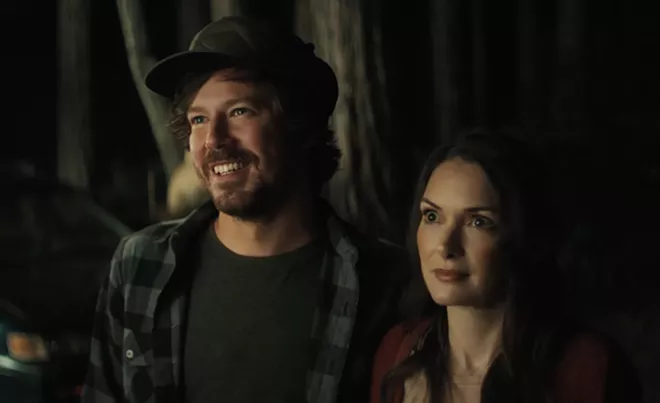 Murders better second time around
As much as I liked the first season of Only Murders in the Building, I'm enjoying the second season even more. I have to admit, I lost the thread toward the end of season one, not being really sure who did what to whom or why, simply sitting back and enjoying the chemistry between series leads Steve Martin, Martin Short and Selena Gomez. Halfway through the second go-around, the surprises keep coming as well as some solid laughs.
The three principals have been accused of murder when the body of building superintendent Bunny Folger (Jayne Houdshell) is found in Mabel's (Gomez) apartment. It's all a bit too convenient, so the trio set out to prove their innocence. While the plot contains more than its fair share of surprises – unexpected appearances from first season regulars Nathan Lane and Amy Ryan among them – it's the writing that stands out as more time is spent providing background for Charles and Oliver (Martin and Short) that cast their characters in an entirely different light. In doing so, the series is rebooting itself as it unspools another intriguing mystery. Short being given at least one scene-stealing moment per episode is an immeasurably valuable bonus. Streaming on Hulu.