This is a glimpse of a car trip flanked by billowy clouds, suspended raindrops on my car window and light brown soybean flats surrounded by palisades of corn. A hint of dark cast upon our prairie that day. Fitting for my destination to Abraham Lincoln and Vachel Lindsay's final resting place in Oak Ridge Cemetery.
Here are the not-so-pearly gates (more ember) I was headed toward, where Sunday, a small group gathered in
Oak Ridge Cemetery
as part of national
Dead Poets Remembrance Day
(
facebook
).
Bits of blue sky and sun showed their grandeur as everyone huddled near the grave of poet Vachel Lindsay. The most famous of all Springfield poets is buried atop a knoll directly north of the president's. It was the coolest day so far in a fall that had barely burst forth.
One of the readers was Lisa Higgs, president of the Vachel Lindsay Association. Higgs is perhaps one of the best female poets in central Illinois. Her book Lodestar was published in 2011.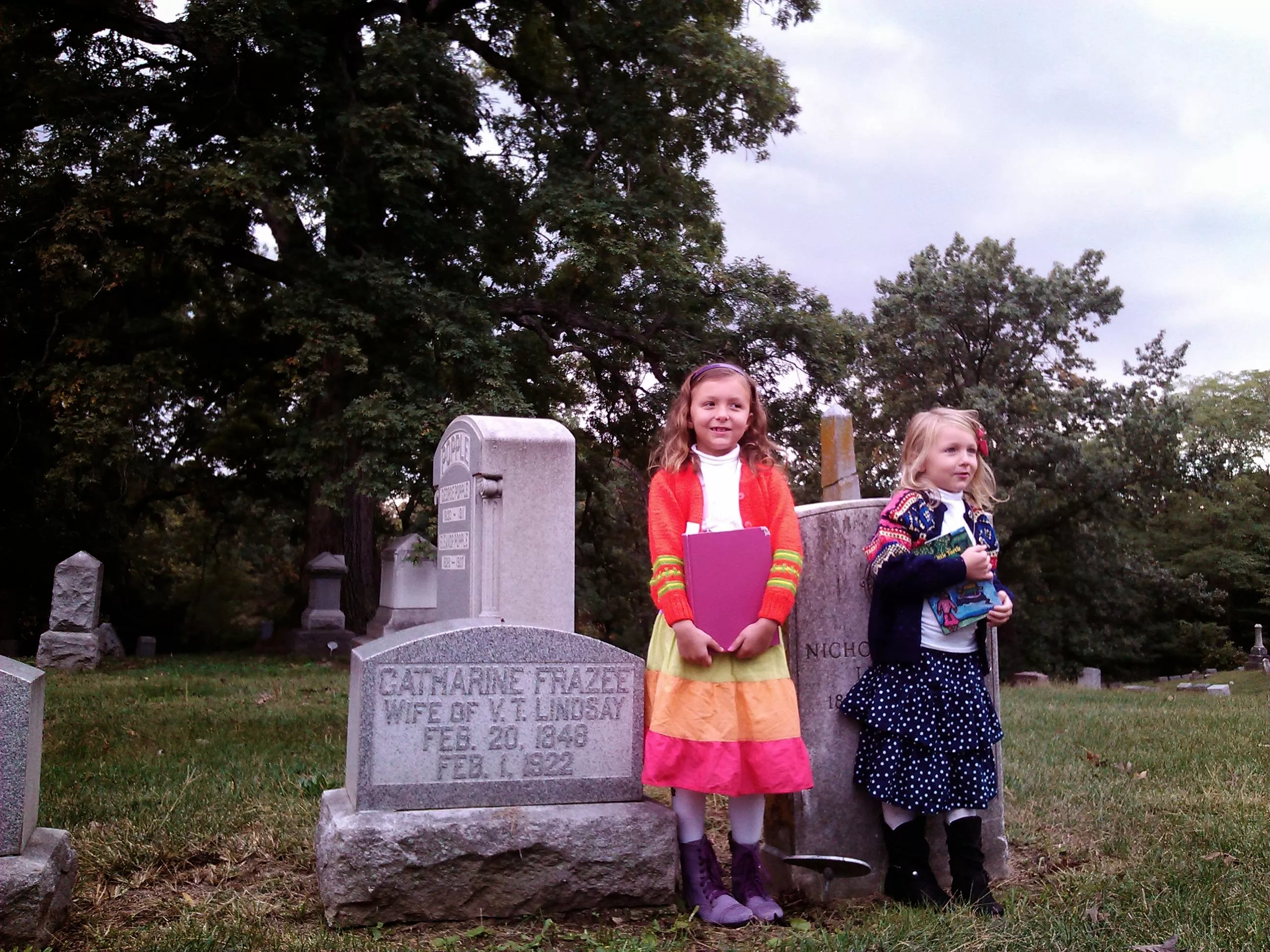 Her and her husband brought their two girls who each read a Vachel poem including The Little Turtle. (Click on the photo above to hear The Little Turtle.)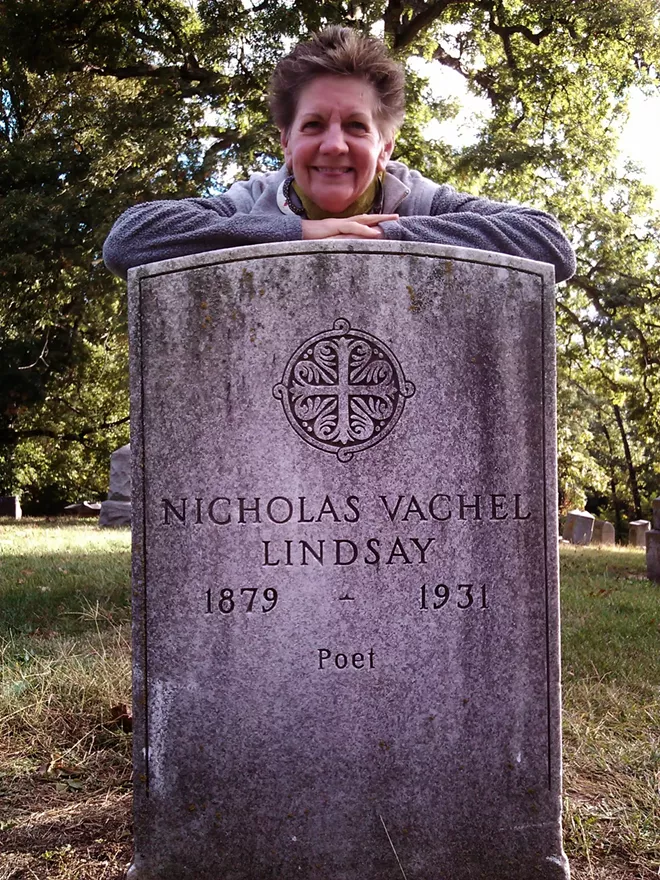 Lana Wildman wore moon earrings in Vachel's honor.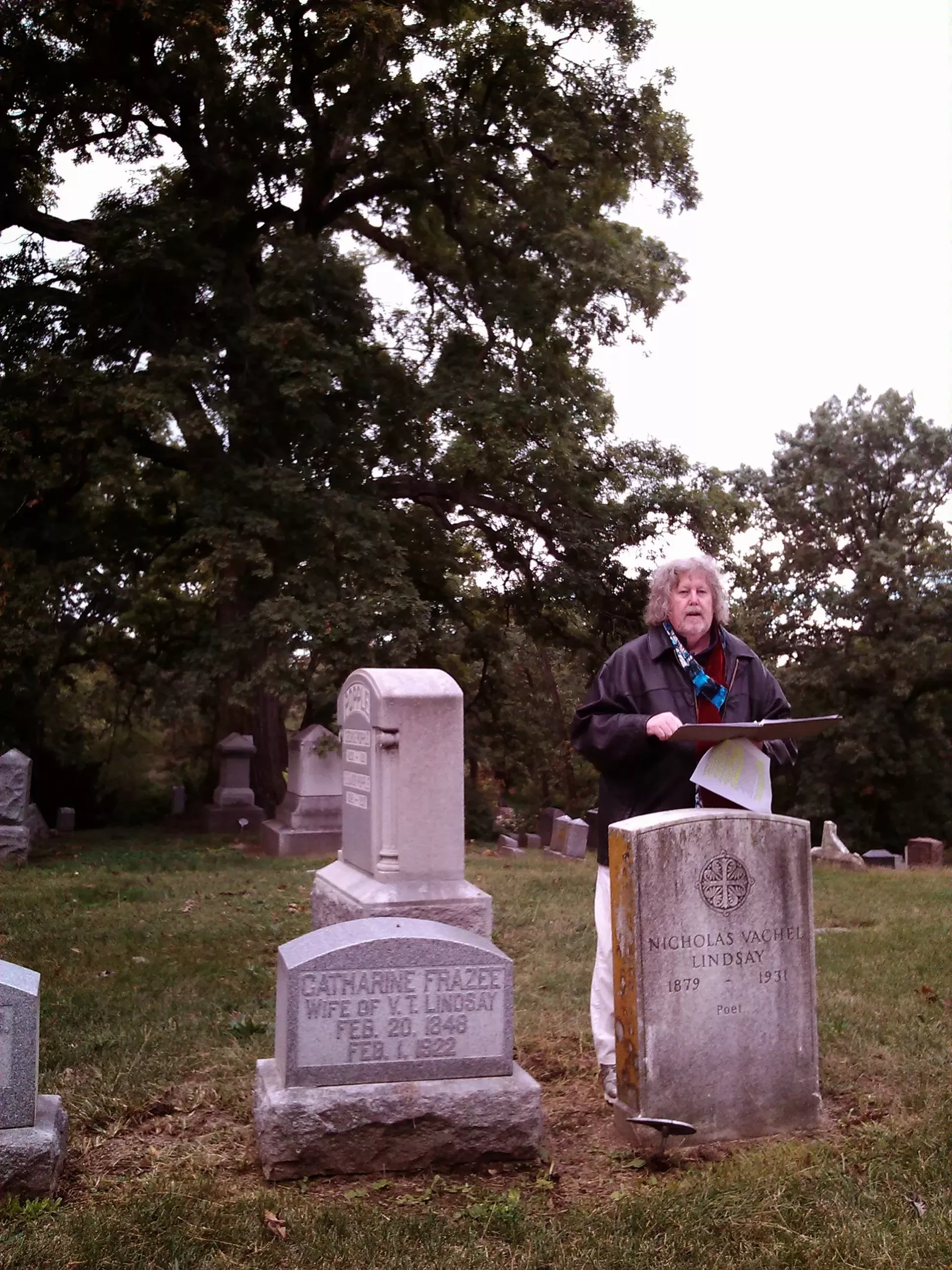 Springfield Poets and Writers President Hugh Moore read a little biographical information on Lindsay and read a Lindsay poem. Listen to Hugh's song "Rhymes to Be Traded for Bread" written about Vachel Lindsay. Below is a group photo of those who read. I read, well sang, Lindsay's "Butterfly Hieroglypics" (check back for a sound clip).