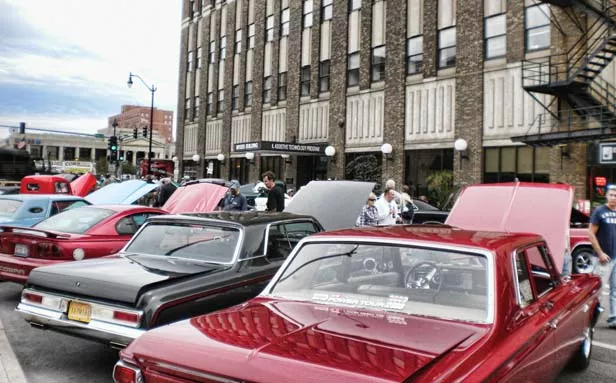 As the hot, hazy days of summer are replaced by crisp breezes and bursts of color, area residents can enjoy all that fall has to offer at area festivals.


August

"Women Who Made History" is the theme of the 14th Annual Prairie Chautauqua, held Aug. 31 through Sept. 3 at Jacksonville's Community Park. Reenactments and presentations include Mary Rutledge, Dr. Mary Walker, Harriet Tubman, Violet Jessop, Mother Jones, Ellen Hardin Walworth, Margaret Mitchell, Mother Goose, Women in Song and Prairie Pioneers. Festivities begin 4 p.m. daily. 675-7000.


September

Wine lovers won't want to miss Mackinaw's Grape Stomp and Harvest Festival on Sept. 2 at the Mackinaw Valley Vineyard, about 70 miles north of Springfield near Morton. In addition to stomping grapes, the event features wine tastings, live music from "The Shake," food vendors and a Lucy Look-A-Like Contest. 12-6pm. 33633 State Route 9. 309-359-9463.

Delectable oysters, 30 brewers and approximately 150 beer and food vendors are highlighted at the Third Annual SOB (Springfield Oyster and Beer) Festival. The affair is held Sept. 8 at the Inn @ 835 from 12-5pm. 835 South Second Street. 523-4466.

Lincoln's New Salem's State Historic Site showcases 19th-century music and dance at its Sept. 8 Traditional Music Festival. 10 a.m.-5 p.m. Donation suggested. 632-4000. 15588 History Lane. Petersburg.

Lovers of art are sure to enjoy the Rees Carillon's Art Spectacular Sept. 8 and 9 at Washington Park. The event features approximately 50 artists with original artwork from all mediums, as well as entertainment, food vendors, silent auction, gift basket raffle, and a Kid's Place, with art sale and activities ($1.25 admission). Saturday 10 a.m.-5 p.m. Sunday 10 a.m.-4 p.m. Free. West Fayette Avenue and Chatham Road.

There's no better way to enjoy all that fall has to offer than Lincoln Memorial Garden's Indian Summer Festival. Delight in the plants native to states Abe Lincoln lived in (Illinois, Kentucky and Indiana) while enjoying a pumpkin decorating contest, storytelling, face painting, turtle races and bluegrass, Celtic and folk music at the Sept. 13 and 14 family event. 10 a.m.-4 p.m. 529-1111. 2301 East Lake Drive.

If hot cars, cool trucks and vintage motorcycles are your forté, then you won't want to miss the 11th Annual Route 66 Mother Road Festival Sept. 23 through 25 in downtown Springfield. Night cruises, Horsepower Alley, poker race, 40 categories of car awards, live music, vendors and kids' events, are just a few of the activities showcasing the affair. Friday 6-10 p.m. Saturday 11 a.m.-10 p.m. and Sunday 11 a.m.-2 p.m. Free admission. Entry fee $38 by Sept. 17, $50 after. 866-783-6645.

The "largest parade in the tri-county area" kicks off Beardstown's annual Fall Fun Festival, which takes place Sept. 29 and 30 at Art Zeeck Park. The festival also includes a pancake breakfast, wife-carrying contest, dachshund race, tractor pull, car and motorcycle show, food vendors, talent show, carnival rides and baby contest. Grammy and Country Music Award winner Joe Diffie highlights this year's event. Free. 491-3771 or 323-9476.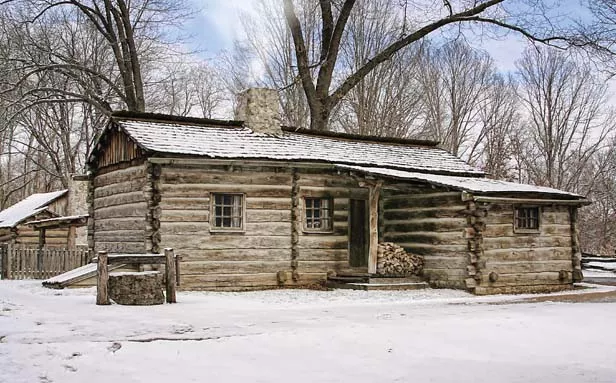 October

Every wonder what it was like to struggle through harsh 1830s winters? All your questions are answered at Lincoln's New Salem's State Historic Site's Fall Festival. Held Oct. 13 and 14, the festival features clothing preparation, sewing quilts and coverlets, making soap and candles, insulating homes, chopping wood, smoking meat and preserving food. 10 a.m.-4 p.m. Donation suggested. 632-4000. 15588 History Lane. Petersburg.


November

Jam to the sounds of traditional music at the Capital City's Midwest Bluegrass Festival Nov. 9 through 11 at the Crowne Plaza Hotel. The event includes a fiddle and songwriting workshop, guitar show, instrument and band workshops, talent show and music by Lonesome River Band, Rhonda Vincent & Rage, The Boxcars, Little Roy & Lizzy Show, Detour and others. Weekend passes $55 & $60. Daily tickets $5-$30. 3000 South Dirksen. 529-7777.

Holidays in the capital city wouldn't be the same without Memorial Hospital's 23rd Annual Festival of Trees, which showcases more than 150 decorated trees, wreaths, swags, entertainment, crafts, holiday gift markets, and the Candy Cane Express. The event takes place Nov. 17 through 25. Illinois State Fairgrounds. Sunday 10 a.m.-5 p.m. Thursday 4-8 p.m. Other days 10 a.m.-8 p.m. $5 adults. $3 children ages 3-12. 788-4301.