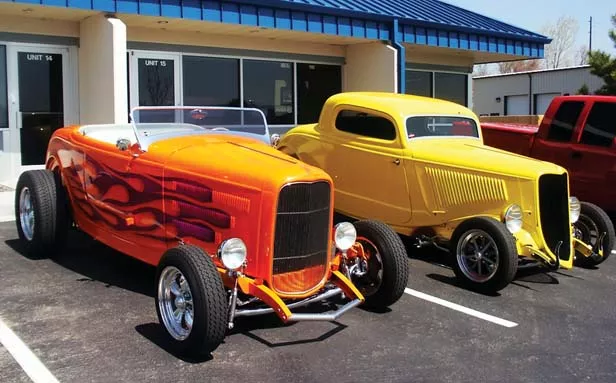 As the hot summer days are slowly replaced by brisk winds and bursts of colorful leaves, the Springfield area has a wide array of festivals that will allow you to enjoy the beautiful season of autumn.


Art

Rees Carillon's annual Art Spectacular showcases up to 50 juried fine arts and crafts artists, musicians, food vendors, silent auction and kids' art sale and Kids' Place. Sept. 10 from 10 a.m. to 5 p.m., Sept. 11 from 10 a.m. to 4 p.m. Washington Park, corner of Fayette and Chatham Road. Free. Kids' Place is $1. 217-753-6219. http://www.carillon-rees.org.


Cars

The "Mother of all car shows" once again revs its engines at the 10th International Rte. 66 Mother Road Festival. The three-day, free car show and street festival, held Sept. 25 through 28, celebrates the past, present and future of Route 66. The event includes a night cruise, kids' activities, musical performances, Sparkplugs DYNO CHALLENGE, and the Mickey Thompson Tires Burnout Competition. Friday 6 to 10 p.m., Saturday 11 a.m. to 10 p.m., Sunday 11 a.m. to 2 p.m. Free. Downtown Springfield. 314-236-6515 http://www.familyevents.com/event/158


Culture

Food, drinks, entertainment and cultural activities highlight Springfield's Annual Ethnic Festival Sept. 2 through 4. Illinois State Fairgrounds. Friday 5 to 11 p.m. Saturday and Sunday 12 to 11 p.m. Free. 217-629-7871.

Cultures clash in the most delightful way at the University of Illinois Springfield's 43rd Annual International Festival. Fun and games from around the world, cultural exhibits and performances, storytellers, and food tastings. Nov. 11 from 4:30 to 8:30 p.m. Student Life Building. Free. 217-206-6678 or iss@uis.edu.


Film

The best independent films from around the world showcase Springfield's 10th Annual Route 66 International Film Festival. Thrillers, animations, dark comedies, dramas, foreign films and documentaries. Sept. 16 through Sept. 18. Friday 6:30 p.m. to midnight. Saturday 9:30 a.m. to midnight. Sunday 9:30 a.m. to 6:15 p.m. $65 for all events, $30 for day pass, and $10 to $25 for single tickets. Hoogland Center for the Arts, 420 South Sixth St. 217-523-2787 or www.route66filmfestival.net.


History

Reminisce on days long gone at Lincoln's annual 1800s Craft Fair. Demonstrations include rug hooking, rope making, candle dipping, quilting, spinner weaving, coppering and broom making. A honey bee display, period music, food vendors and an Abraham Lincoln impersonation. Sunday, Aug. 28, from 10 a.m. to 4 p.m. at the Postville Courthouse, where Abraham Lincoln once practiced law. Free. 914 Fifth Streets. 217-735-4977. www.postvillecourthouse.com

History buffs won't want to miss the 13th Annual Prairieland Chautauqua. Abraham Lincoln, Mary Todd Lincoln, Ulysses S. Grant, Robert E. Lee, Sojourner Truth and the Drummer Boy of Shiloh impersonators. African stories, Negro spirituals, and popular songs of the Civil War. Sept. 2 through 5. Jacksonville Community Park. 4 p.m. 217-243-2423. http://jacksonvilleil.org/chautauqua.html.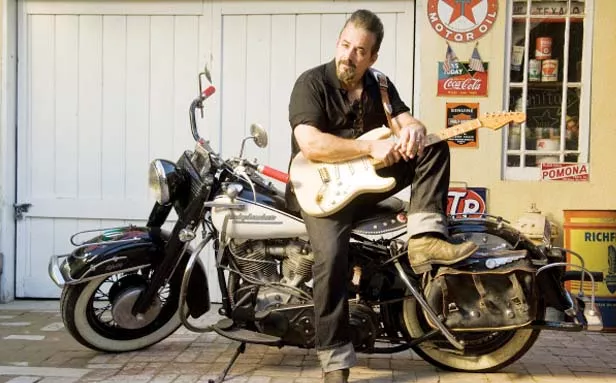 Music

Barbecue and blues lovers flood the streets of downtown Springfield Aug. 26 and 27 for the city's 8th Annual Old Capitol Blues and BBQs Festival. Mouthwatering ribs, pork, ribeyes, brats, chicken wings, BBQ nachos and kabobs are served, while musical performers entertain the crowd. Saturday features the Illinois Central Blues Club's Fifth Annual Blues Challenge. Children's entertainment and activities. $5 admission, $1 for food and beverage tickets. 217-544-1723. www.downtownspringfield.org.

Nineteenth century music and dance fill the grounds of the New Salem State Historic Site during the 31st Annual Traditional Music Festival. Sept. 10 and 11 from 10 a.m. to 5 p.m. Petersburg. 15588 History Lane. Free with suggested donations of $4 for adults, $2 for children, or $10 per family. 217-632-4000. www.lincolnsnewsalem.com.

Bluegrass performers converge on the capital city Nov. 11 through 13 for the 25th Annual Greater Downtown Indoor Midwest Bluegrass Festival. The weekend includes a bass workshop, guitar show and talent showcase. Weekend passes are $55 for general admission and $60 for reserved seating. Day passes are $25-$30. Costs to attend the talent show only $5. Sunday concert $10. Crowne Plaza Hotel, 3000 South Dirksen Parkway. 217-243-3159. www.bluegrassmidwest.com.


Small town wonders

A parade, flea market, car show, carnival rides, food vendors, craft displays, and musical entertainment are featured at Athens Fall Festival. The event kicks off on Thursday, Aug. 25, with the annual Miss Athens pageant. Aug. 26 and 27. Athens Community Park. 217-306-1832.

It's easy to get carried away at the Lincoln Art and Balloon Festival. The event showcases hot air balloons, live entertainment and professional wrestling matches, as well as carnival rides, rock climbing, and children's activities. Seventy-seven juried artists from a variety of mediums, 40 booths of handmade crafts, a flea market, and barbecue cookoff are on hand. Visitors can also attend the city's annual flea market, wine tasting, and craft fair. Aug. 26-28. 217-735-2385. www.lincolnillinois.com

A parade, demonstrations of corn shucking, husking bees and other activities are featured at Petersburg's Annual Harvest Fest. Sept. 16 and 17. For details go to info@petersburgil.com.

An antique tractor parade, musical entertainment, craft and toy show, antique cars, horse-drawn machinery, and rug weaving and blacksmithing demonstrations are found at Carlinville's annual Fall Festival. Tours of the Anderson Mansion Museum. 9 a.m. to 4 p.m. Sept. 17 and 18. Macoupin County Historical Society, 920 Breckenridge St. 217-854-8500. http://www.macsociety.org/fall.php

Carnival rides, motorcycle and car shows, baby contest, dachshund race, tractor pull and musical performances highlight Beardstown's annual Fall Fun Festival. Sept. 27 and 28. Saturday 6 a.m. to 7 p.m., Sunday 8 a.m. to 6 p.m. Downtown Beardstown. 217-323-9476. http://www.beardstownil.org/fallfun.html

Bask in the beauty of fall during Lincoln Memorial Garden's Indian Summer Festival while enjoying arts and crafts for children, pumpkin decorating contest, bluegrass and Celtic music, storytellers, turtle races, and food vendors. Oct. 8 and 9. Free. 10 a.m. to 4 p.m. 2301 East Lake Drive. 217-529-6111. www.lincolnmemorialgarden.org.

Contact Jolonda Young at ladyj2066@aol.com.