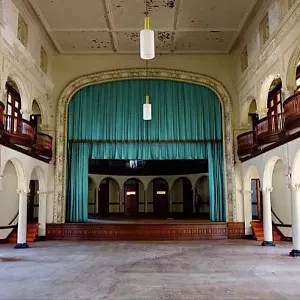 Tony and Ann Libri are in the process of purchasing the entire property which is home to the former Benedictine University. The 25-acre campus located at 1500 N. Fifth St. is comprised of 11 buildings that include the King's Daughters Home and both the original and new buildings that housed Ursuline Academy, the college prep school that closed in 2007. Benedictine University's Springfield branch ceased operations following its spring 2018 semester, and the facilities have not been in use since.
Libri formerly served as the Sangamon County Auditor, Sangamon County Circuit Clerk and the chair for the Sangamon County Republican Party. His wife, Ann, is the founder of The Matthew Project, a nonprofit that works with homeless students from District 186. The couple have purchased several other Springfield properties for restoration purposes in recent years, primarily in the Lincoln Home National Historic Site area.
Tony Libri said finalizing the sale of all the buildings will require some of the properties to be rezoned, a process he has begun but that he anticipated could take several months. Libri declined to disclose how much he's paying to acquire the properties.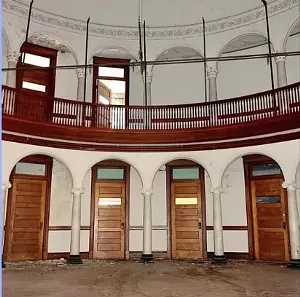 While the Libris are acquiring the entire campus, Libri said that ultimately, of the 11 buildings, five will or have already been sold to other developers. The remaining six will be operating under the auspices of a nonprofit organization, and he said neither he nor his wife will generate income from them.
"We're trying to make this as altruistic a thing as we can," Libri said. "Nothing is ever going to be in our name. The income will go to paying off the buildings and restoring them."
The six buildings that will operate under the Libris' nonprofit organization include the former music hall, the building that housed the original Ursuline Academy, a chapel and three structures that were once the residence of the Ursuline nuns.
Libri said the music hall will be restored and used as a music conservatory and a space that can be rented for public events such as weddings or conferences. Plans for the original Ursuline Academy building call for it to be used as leasable office space for small businesses. Libri said there aren't yet clear plans for reappropriation of the chapel or convent buildings. Two other buildings on campus, Dawson Hall and Becker Library, will be put up for sale with the proceeds going toward the restoration of the buildings that will remain under the nonprofit.
Libri confirmed Monday that an out-of-state buyer has stepped forward to purchase the King's Daughters building, which became a home for the elderly after the organization acquired it in 1895. Libri said the new buyer has plans to restore it for use as a senior living facility. Libri said there are also plans for restaurants and a restoration of the campus music hall as a cultural center that welcomes the public.
Bill Baskett, president of the Lincoln Park Neighborhood Association which represents residents of the area immediately surrounding the campus, said Libri and Ward 5 Alderwoman Lakeisha Purchase have kept residents informed of plans. Baskett said the neighborhood is excited to see the proposed projects move forward.
Over the last few years, he said minor issues with trespassers or damage have cropped up. "It hasn't been a major problem so far, we were just concerned it would become the next Pillsbury Mills disaster in Springfield," he said, referring to the long-abandoned industrial property on East Phillips Street. "So far, we're very excited and happy with the pending sale."
Purchase echoed Baskett's sentiments, adding that her priority has been to ensure neighborhood residents are included in the discussion of what a restored Benedictine campus will eventually look like.
"We want to see a positive, vibrant development," Purchase said. "This has been sitting for at least three years, and we don't want to see it turn into another Pillsbury property. I'm very excited that we're having someone reputable to take over this entity, and I look forward to being supportive and to be of any assistance I can to make sure it's a smooth process."
As a Springfield resident whose sisters and mother attended Ursuline Academy, Mayor Jim Langfelder said preserving the old structures that have been a part of local history for more than a century is important, as is ensuring that whatever comes next is properly integrated into the surrounding neighborhood.
"I think you always hope for a university coming back, but that's not in the cards, especially in this day and age," Langfelder said. "I think it's a positive step forward, and it's a community project."
In May, the Community Foundation for the Land of Lincoln released the results of The Next 10 visioning plan, the result of months of gathering community input about what Sangamon County residents would like to see happen in their community. One of the goals listed was collective action on community developments, which specifically referenced retaining "local ownership and control of the Benedictine campus to revitalize it as a hub of community and educational activity."
"I'm an old north-ender, so I felt strongly about restoring that property," Libri said. "It's a beautiful area, and I think Springfield will be proud of what we're doing." Kenneth Lowe, a staff writer for Illinois Times, can be reached at klowe@illinoistimes.com.