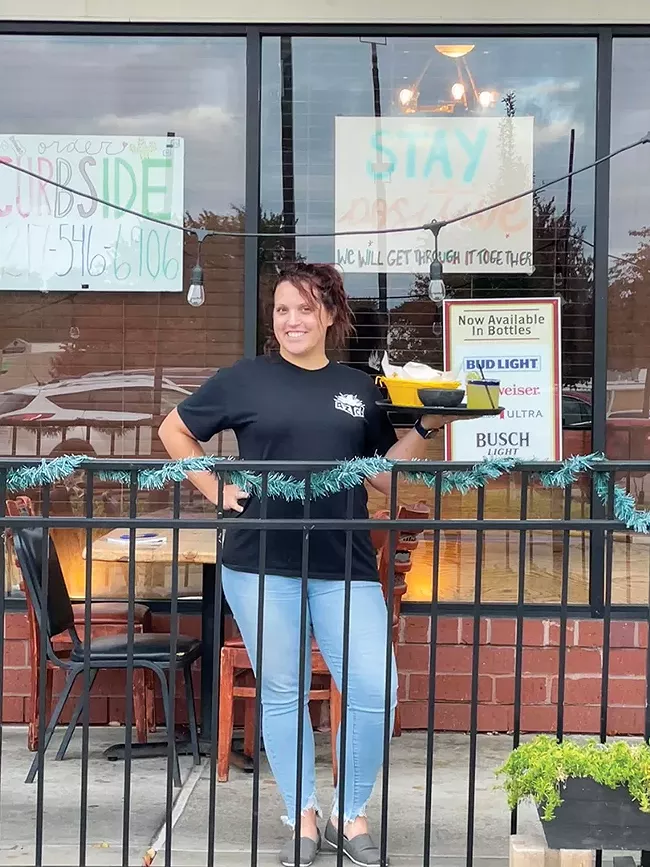 In this crazy new world we're living in, we've all heard stories about how hard it is to find staff that will show up, let alone good staff who are invested in their jobs and who care about their customers. So when our readers vote someone as Springfield's best server, that really means something.
This year's recipient is Samantha Judd from Aztca Mexican Grill. Samantha, who's been there for five years, is described as outgoing, passionate and as someone who goes above and beyond for her diners. But there's a lot more than most diners see – Samantha's an active member of our community.
Beyond the restaurant, Samantha works two other jobs while also raising her two children with her husband and coaching one of her children's football teams. One reader commented that she wasn't sure when Samantha had time to sleep.
We asked the owner why he thought Samantha was voted as the best server, and he immediately responded that she makes her guests feel welcomed, valued and important. And, it doesn't hurt that she keeps customers' tables filled with some of Springfield's best salsa (pro tip – ask for the hot salsa as well) and tortilla chips. Also, ask her about what margarita to get – she won't steer you wrong. The recognition for Samantha is well-deserved.