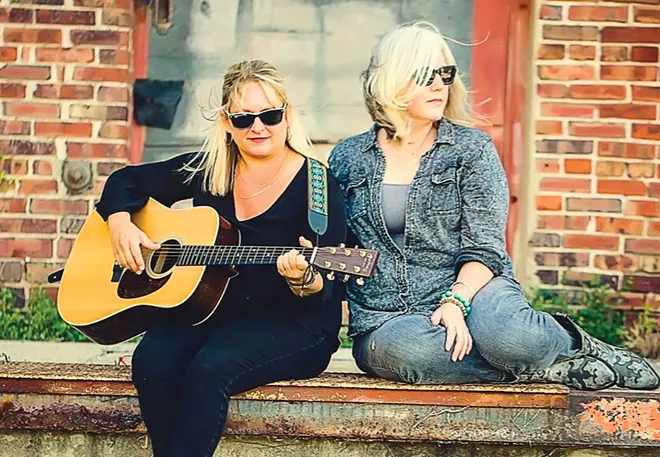 If you want to ring in 2020 the right way then you'll want to be downtown Springfield on New Year's Eve. This year marks 33 years that the capital city has hosted the annual celebration of the arts. "I've celebrated New Year's Eve with my husband and friends at First Night Springfield since it began in 1987," said Sheila Walk, Arts Council interim executive director. "I always enjoy moving from place to place and sampling the best entertainment Springfield has to offer."


First Night Springfield opens in the afternoon – Tuesday, Dec. 31 – with free children's hands-on creative activities and entertainment at Springfield High School from 1 p.m. to 4 p.m. "I enjoy going to watch all the children and parents who are excited about making art," said Walk. At 4:15 p.m. Mark Gifford will present a theater organ concert in the school auditorium.


At 5 p.m. the entertainment moves downtown on multiple stages. "During early evening at the Hoogland Center for the Arts dining room, we host an all-inclusive space so that children and teens can exhibit their art and perform." Walk explains. "It's for young people of all abilities and talents. The Arts Council really tries to make First Night Springfield accessible to all."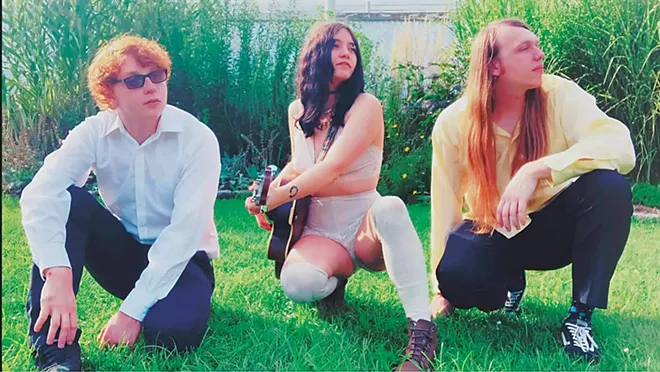 The Lincoln Home Visitor Center hosts a night of live music featuring local acoustic and folk performers. "We've chosen musicians who are a perfect fit for Lincoln's Home." Walk said. Rhodes and Battles will kick off the show at 5 p.m. with support from Casey Cantrall, Arlin and Erin, Jake Shane, Peaches and Bacon and Ty Brando.
For those who like their music loud and electrified, Dumb Records has its own stage featuring several different bands at its new downtown location at 418 E. Monroe.
Local talent will be on display starting at 7 p.m. with performances by Bottom Bracket, Parachute Day, Emily Hough, Adam Krisak and Greenhouse Opera. "Dumb Records is a new venue for us," said Walk. "It will feature innovative music by young musicians." The all-ages venue is all-inclusive, alcohol-free and family friendly (little ones should definitely wear ear protection).


"When we were at our old location and operated as The Black Sheep we were involved in setting up shows as part of First Night at Kari Bedford's Gallery," explained Brian Galecki, owner and founder of Dumb Records. "So here we are this year with our own space just one block down the street from Kari's space."
The traditional First Night fireworks display will begin at 8 p.m. at Fourth Street and Capitol Avenue. This year's production was designed by Nostalgia Pyrotechnics under the direction of Carl Steinmacher. Following the fireworks, another round of First Night performances will begin at Dumb Records, Hoogland Center for the Arts and Lincoln Home Visitors Center.


"The Hoogland Center for the Arts is the site for a wide range of performances," Walk explained, "from bluegrass to storytelling, from barbershop to jazz, from ballet to musical theater, from big band to comedy improv. I'm grateful that so many talented performers are willing to perform for this event."


The night's entertainment concludes at 11:15 p.m. so that attendees can ring in the New Year at home or in a favorite spot. "Mostly, I'm glad that the Arts Council still is bringing First Night Springfield to central Illinois," said Walk. "Hundreds of cities nationwide once hosted First Nights, but now there are only a few."


First Night wristbands are available for purchase at The Hoogland Center for the Arts, or online at HCFTA.org. Adults are $18 in advance or $20 at the door. Youth ages 5-18 are $5. Admission to Dumb Records is included in the price of a First Night Wristband, or $5 separately.


Joseph Copley is production designer for Illinois Times and co-publisher of Activator, the music and arts magazine.