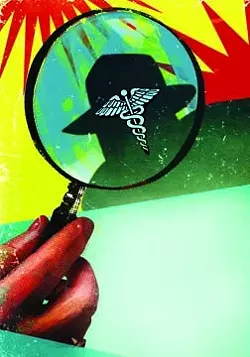 It's a crucial time for Illinois in terms of the state budget, but investigators say the state is at a turning point in another respect: fighting Medicaid fraud.

Gov. Pat Quinn announced a state budget last month that requires $2.7 billion in cuts to Medicaid. While lawmakers look at restricting eligibility and treatments to shave costs, at least two state agencies are working together to stop abuses of the massive program.

Brad Hart, inspector general for the Illinois Department of Healthcare and Family Services, says there has been a "tremendous change" in recent months on efforts to fight Medicaid fraud. The department has implemented a new computer system that allows sophisticated analysis of fraud patterns, and cooperation is improving between state and federal agencies handling Medicaid, Hart said. Before taking over as the HFS inspector general, Hart was the deputy bureau chief of Medicaid fraud and nursing home abuse for the Illinois attorney general, as well as a special assistant U.S. Attorney for the Central District of Illinois.

"There's been a lack of communication and cooperation between the inspector general's office and law enforcement in general, especially over the last several years," Hart says, adding that he has ties to both state and federal law enforcement agencies. Those ties are helping various agencies coordinate to fight Medicaid fraud, he says.

Lieutenant Sherri Anderson with the Illinois State Police Medicaid Fraud Control Unit, credits Hart with opening the lines of communication between the state police and HFS – the agency responsible for paying the state's Medicaid bills.

"This is a whole new day and age," Anderson says. "He has an in-depth knowledge of fraud, and he's been working with other state agencies, bringing them to the table and telling them the way it is. Because of this teamwork and partnership, I think Illinois is going to be premier nationwide in fighting fraud in the Medicaid system."

Anderson says the state police and HFS investigate cases of fraud from both program recipients and service providers. Common fraud tactics include providers knowingly overcharging the state for basic services, charging the state for services that were never performed, and prison inmates billing Medicaid as service providers while they sit behind bars.

"The gangs have caught on that there's no catch-and-bounce system," Anderson said. "We're now working with (the Illinois Department of Human Services) to cross-match death records, incarceration records, criminal histories and other records."

How much fraud actually exists is unknown, Hart says, though he offers his department's successful recovery record as one measure. Last year, he said the agency recovered about $70.8 million, a return rate of nearly $4 for every $1 spent on investigations.

"It's impossible to quantify," Hart says. "Uncovering fraud and then prosecuting it is very paper-intensive and time-consuming on the part of investigators and prosecutors. That's one of the reasons we don't see it prosecuted constantly; it takes a lot of time to put a case together."

Two bills awaiting approval by the Illinois General Assembly could help investigators fight fraud more effectively. Senate Bill 2840 would allow data sharing between agencies and allow agencies to perform more thorough eligibility verification using information on earnings, citizenship, pension income, employment, tax delinquency, death records and more – mainly attempts to fight fraud or abuse by program recipients.

Senate Bill 3354 seems aimed more at fraud or abuse by service providers. The bill would allow the state to exclude a company from contracting as a Medicaid provider if the company owes the state money, or if the company tries to provide services to a family member. Hart says a common ploy by fraudulent providers involves services supposedly rendered to the family members of company owners.

Both bills passed the Senate Human Services Committee by a 5-0 vote on March 7 and await a vote by the full Senate.

"Fighting fraud and abuse is an incredibly tedious process," Hart says. "But doing this, I get the feeling that I'm doing something for the taxpayer. It's very fulfilling; in fact, I've never run across an area of law that is as fulfilling as this."

Contact Patrick Yeagle at pyeagle@illinoistimes.com.
OTHER LINKS:
http://ilga.gov/legislation/billstatus.asp?DocNum=3354&GAID=11&GA=97&DocTypeID=SB&LegID=64584&SessionID=84

http://ilga.gov/legislation/billstatus.asp?DocNum=2840&GAID=11&GA=97&DocTypeID=SB&LegID=63280&SessionID=84