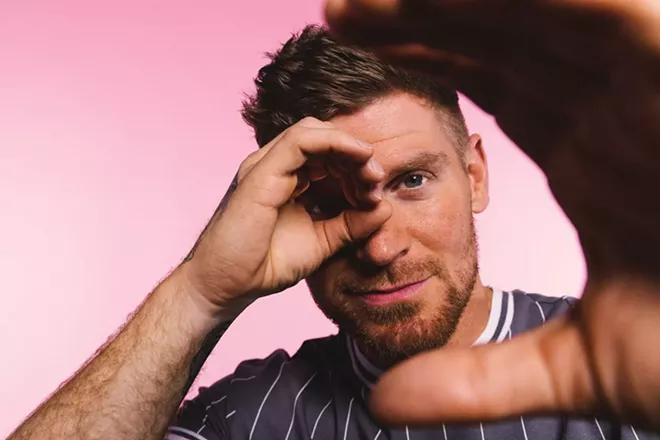 As we approach the final days of February 2022, this amazing month of live music is going out with a big bang. I've been tooting our music scene horn pretty hard as we come blasting back from the abyss of past pandemic years with exceptionally diverse and dynamic shows, but this weekend really does take the cake. So, let's get to looking at what's setting the woods on fire in the here and now.
Touring acts are the big driver of our bragging rights for a high falutin' weekend, adding an extra bonus layer to our usual stock of well-played local bands in area venues. First up, on Thursday we have two traveling music men, as Nashville-based singer-songwriter Jeff Shepard brings his edgy Americana to the Backroom Lounge in Riverton and internationally touring Chicago-style (and much more) blues artist Johnny Burgin drops in at Whiskey Jacks.
Friday delivers a couple of cool country acts from on the road when North Carolina native Caanan Cox, now an up-and-coming music-maker working from Nashville, Tennessee, rolls into Weebles and MarDe Brooks, an Alabama singer-songwriter who "writes from the heart and sings from the soul" makes his way to the busy Backroom Lounge.
Come Saturday night, Toronzo Cannon and his band, The Chicago Way, blasts down from the Windy City to tear it up at Casey's Pub (inside the Knights of Columbus Hall on Meadowbrook Road) with David Lumsden Blues + Band kicking off the night. Toronzo is renowned as one of the top Chicago blues men of this generation and his Alligator Records connection gives him the cred, while his live shows deliver the goods. Over the last year, David Lumsden has been very busy out at Frequency Recording making the follow-up to his Hues of Blues album. The new collection of 10 songs, Rooted in the Blues, features Dave's bandmates Gary Davis, Tim Bahn and Jim Engel, along with some guest performers you will probably know, playing originals, standards, classics and some surprises. The official album release date is later in March, but if all goes as planned, Dave says he'll have advance CD copies available Saturday night. This is deep, tastefully played blues happening here that you will appreciate and respect. Watch out for the release party, and we'll report on the chart progress of Dave's composition, "Ruthless Boogie," just out on an internationally distributed blues compilation called Blind Raccoon & Nola Blues Collection Volume 4.
Saturday, a couple more national touring acts are in town when The Mighty Pines travel up from St. Louis, joining with our homegrown Sunshine Daydream out at Danenbergers for a killer double bill. Boondocks hosts a pop-up concert by Cody Jinks, known as one of the most popular, independent, outlaw country music guys working the field today. (The Doug Warcup benefit originally scheduled for this Sunday at Boondocks has been shifted to Sunday, March 6. I'll have details next week.)
And, yes, we have even more local music releases happening on Saturday night as Wayward Motel, the Josh Catalano-led, American rock quartet debuts their latest CD, Hourly Rates, with a live performance and offers the disc for sale during the release party held at George Ranks. There's a cool video out for the new single, "Weary Hearts." on the band's Facebook page and while you're there, visit opening act Dreamjacket's page. You just might recognize a band member or two.
Please be sure to check our listings for all the other super-duper live music in our last of February blast before we march on. There is a whole bunch more.