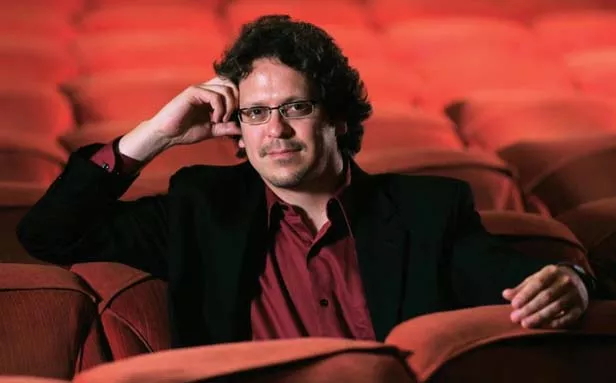 As autumn sets in, Springfield audiences can rest assured the rich repertoire of local and regional musicians will temper the cooling weather. From Labor Day pops concerts (think baseball) to Christmas choruses, musicians in central Illinois offer their talents as the soundtracks to our seasonal experiences.


Illinois Symphony Orchestra

With the exit of its 11-year musical director, Karen Lynne Deal, the Illinois Symphony Orchestra's 2011-2012 season will be marked by variety. For each set of performances, a new guest conductor will lead about 60 musicians through a Friday concert in Bloomington and a Saturday concert in Springfield, where each show starts at 8 p.m. at Sangamon Auditorium.

To start the season, conductor Yaniv Segal will lead the Illinois Symphony Orchestra through a concert themed with the ultimate Americana – baseball. Moving the show outdoors, ISO will perform for free on Sunday, Sept. 4 at 6 p.m. on the grounds of the Old State Capitol.

Conductor Donato Cabrera will headline an Oct. 15 show dubbed "Tragedy & triumph," in which musicians will tug at the audience's emotions with the sounds of Edvard Grieg's Piano Concerto, John Adams' Chairman Dances and Hector Berlioz's Romeo and Juliette. The evening will include a performance featuring world-renowned pianist Awadagin Pratt.

For a bit of a thrill, classical music enthusiasts can look forward to the "Fast & furious," as the Illinois Symphony Orchestra prepares three favorites for its Nov. 19 concert to be conducted by Alastair Willis. ISO plans to feature guest violinist Nicolas Kendall during Chris Brubeck's Spontaneous Combustion, which will complement the show's other two pieces, John Adams' Short Ride in a Fast Machine and Beethoven's Symphony No. 5.

And, of course, the first half of ISO's season wouldn't be complete without a Holiday Pops concert, to be conducted by Kenneth Kiesler on Dec. 17.

For more information, visit www.ilsymphony.org.


The Springfield Choral Society and Orchestra

The Springfield Choral Society, with Marion van der Loo as music director and conductor, presents Messiah Part I on Saturday, Dec. 10, 7:30 p.m. at the Cathedral of the Immaculate Conception. Tickets $12 (unreserved seating).

For more information, call 217-670-2052 or 217-787-4868.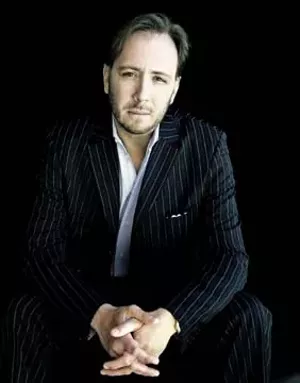 Jacksonville Symphony Orchestra
Now in its 49th season, the Jacksonville Symphony Orchestra, led by music director and conductor Garrett Allman, promises that its 2011-2012 performances will make it "A season to celebrate." Held at Rammelkamp Chapel on the Illinois College campus, JSO's performances begin at 7:30 p.m. on Saturdays.
The season opener will be "A keyboard celebration" featuring pianist Stephen Beus, who'll make his third appearance with the Jacksonville Symphony Orchestra on Oct. 1 as area musicians perform Beethoven's Piano Concerto No. 3.
The following month, the orchestra will celebrate the nation and all those who've sacrificed for its benefit. "An American celebration" will take place on Nov. 12, when the Jacksonville Symphony Orchestra will present "a richly varied program of Americana" to mark the anniversaries of three major American events – the 150th anniversary of the Civil War's start, the 70th anniversary of the United States' entrance into World War II and the 10th anniversary of the destruction of the World Trade Center buildings on Sept. 11, 2001.
On Dec. 3 at 3 p.m., the Jacksonville Symphony Orchestra will celebrate Christmas with the help of the Symphony Chorale, the local High School Concert Choir and the Jacksonville Children's Choir. Among other Christmas favorites, the show will feature Antonio Vivaldi's Gloria.
For more information, visit
www.jaxsym.com
.
Millikin-Decatur Symphony
In the 1920s, the Millikin-Decatur Symphony Orchestra made its success in bringing Millikin University students together with local musicians. By the mid-90s, however, the organization began to take a new direction, as Dr. Michael Luxner became MDSO's first full-time music director and conductor. Since then, MDSO has developed into a group marked by professional standards audiences can look forward to experiencing once again during the 2011-2012 season.
As summer comes to an end, MDSO will warm up for the season with its 15th annual Labor Day Pops concert, held Sept. 5 at 6 p.m. on the shores of Lake Decatur in Nelson Park. The one-hour event is ideal for families and free to all.
The official season opener starts at 7:30 p.m. Oct. 1 at Millikin's Kirkland Fine Arts Center and will feature Thomas Pandolfi on piano. The concert will include performances of Gliere's Russian Sailors' Dance, Liszt's Piano Concerto No. 1 in E-Flat, Wagner's Prelude and Liebestod from Tristan and Isolde, and Ginastera's Dances from Estancia, Op. 8a.
On Oct. 29, MDSO will showcase its own Georgia Hornbacker on violin and Sharon Chung on viola as the group treats audiences to Haydn, Mozart and Beethoven all in one evening. Of Haydn: Overture to La Fedelta Premiata; Mozart: Sinfonia Concertante in E-Flat, K. 364; and Beethoven: Symphony No. 8 in F Major, Op. 93. The show begins at 7:30 at the Kirkland Fine Arts Center.
On Nov. 11, 12 and 13, MDSO will help bring to life The Sweet Smell of Success, a Marvin Hamlisch musical that explores the power of a New York gossip columnist. The Friday and Saturday performances begin at 7:30 p.m. and the Sunday performance at 2 p.m., all at Kirkland Fine Arts Center.
As the holidays approach, MDSO will perform during advent services at Central Christian Church on Dec. 11.
For more information, including times and locations as performance dates approach, visit
www.millikin.edu/kirkland
.
Springfield Classical Guitar Society
The upcoming season of the Springfield Classical Guitar Society will be one that fulfills one of the organization's primary missions – to promote young, rising stars in the classical guitar world. While most of the group's concerts will take place next year, the society will open its season this fall on Oct. 29, with an 8 p.m. performance from William Yelverton, who teaches his craft at Middle Tennessee State University. The society's founder, Russel Brazzel, says he's asked Yelverton to bring his lute, a pear-shaped instrument that offers a softer, more intimate sound than the guitar. The concert will be held at Faith Evangelical Lutheran Church in Springfield. Admission is $12 for adults and $9 for students and seniors.
For more information, call 217-726-8991.