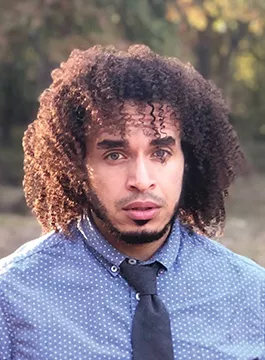 As the inimitable entertainment entities of the Illinois State Fair carry on, the local clubs continue to emit large quantities of live music as well, setting us up for a whopper of a weekend, well within your listening grasp.
We begin with another loss to our musician community, as we sadly announce the passing of guitarist, friend and all-around good guy, Tom Lewis. He fiercely battled cancer for the last few years, and even during that time, continued to spread his brand of joy, per usual. Through a lifetime of playing guitar he was a member of several area groups, including Mojo Cats, Debbie Ross Band, Carole and Her Knights, Robert Sampson, Lights Out Blues Band and Low Down Blues Band and was also a shining light of the Douglas Avenue United Methodist Church praise band. Tom shared his passion for music on the guitar with many folks, in many ways and through many directions. His compassion, empathy and influence will be long-remembered and respected. His family asks that any memorial contributions be donated to the DAUMC praise band and/or the Illinois Central Blues Club.
The Joey Tenuto Band, featuring the dynamic duo of father and son, Joe and Joey, are up from Florida for their semi-annual pilgrimage doing a Thursday night gig at Walnut Street Winery and a Friday spot at the Keg. Welcome back, gentlemen, as you rock the house just like every time, everywhere you go.
Thursday looks like a kingpin night in the capital city with a couple of two-fers to experience. At the Curve Inn SouthSide Fair, Chris Camp & His Blues Ambassadors open the show for Mr. Opporknockity, which is pretty cool since Mr. Camp is in both bands, as well as the handsome and dashing drummer, Mark Sanders. I predict a smashing night of glorious music perpetrated by these perpetrators of fun, good music. Downtown at Buzz Bomb, another double header takes place with Jayke Orvis, founding member of .357 String Band and current member of the Goddamn Gallow, singing songs with his heart and soul on his sleeve and in his voice, followed by All Nighter, who describe themselves as "just a couple of hooligans in a band from Austin," and that sounds pretty dang good to me.
Friday at 8 p.m., Anvil & Forge (downtown near Seventh and Washington) presents what is always one of my favorite kinds of shows, the Songwriter Showcase. This one features songwriters and personal friends and cohorts, Zack Fedor, Mike Butler and Silas Tockey. I like these events because you get to hear a songwriter play his songs and talk about said songs, while taking turns with other songwriters doing the same. I like songwriters, and I like just saying the word songwriter, too. This night is especially nifty because the songwriters are – to me at least – relatively young, indicating the torch carries on with more songs done by songwriters, just like these three guys getting out to let you hear them sing songs they wrote.
Well, we haven't even gotten to the Illinois State Fair music yet, but you know they advertise the heck out of all that business going on out there, so we like to sneak in things somewhat off the grid, like Jones & Chase playing the good stuff Saturday morning at the Farmers Market near Fourth and Adams. Or how about Jermaine Bollinger, a Top 40 and faith-inspired, national music artist based in Carbondale, popping into It's All About Wine at 6 p.m. on Saturday.
And there's plenty more where that came from in your friendly Live Music listings.