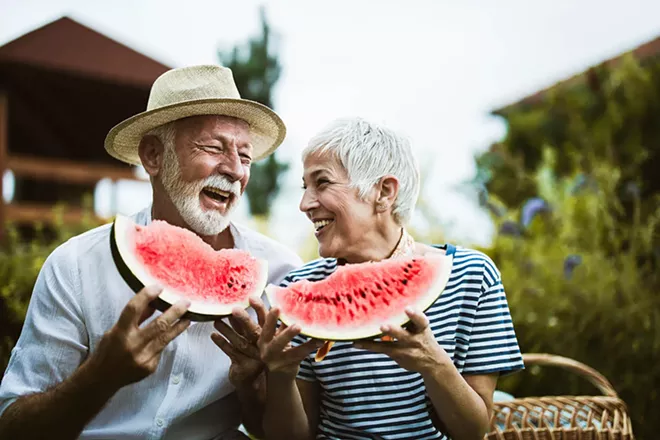 As events may be canceled or rescheduled at the last moment, please first check with the host or venue when making plans to attend an event.

—-
Second Saturday Open Studio
Second Tuesday of every month, 12-4pm. Visit with artists working, painting, sketching and writing in their studios. Watch artists complete figure studies capturing both still and action models. Live music. Masks and social distancing are required. Free. The Pharmacy Gallery and Art Space, 623 E. Adams St., 801-810-9278.
Let's Get Fit
Mondays, Wednesdays, Fridays, 9-10am. Online exercise classes for individuals 50+ hosted by Senior Services of Central Illinois. Classes are held via Zoom. Contact Justin Yuroff at 217-528-4035 for more information and to register for the Zoom link.
"Sacred & Liturgical"
Through Sat., Sept. 26, 9 a.m.-5 p.m. daily except Sun. With entrants from all over the nation, this juried exhibit includes ceramics, fiber, glass, jewelry, metal, mixed media, painting, photography and sculpture. Part of the Liturgical Arts Festival. Free. M.G. Nelson Family Gallery, 700 N. Fourth Street, 217-523-2631. springfieldart.org.
Donuts and Dogs 5K Fun Run
Through Wed., Sep. 30. Register online for this virtual 5K and get a chance to win prizes in several categories. All participants will receive a T-shirt. Animal Protective League, 1001 Taintor Road, 217-544-7387. apl-shelter.org.
Friends of the Market Street Dinner
Fri., Sept. 18, 5-7 p.m. Sponsored by Bank of Springfield. Get a four-course meal produced by local chefs, plus wine and flowers, to go. Benefits the Old Capitol Farmers Market. Order your meal online, schedule a pickup time and enjoy. $85-$100. 217-544-1723. downtownspringfield.org.
Bites and Wild Night Art Walk
Sat., Sept. 19, 4-9 p.m. See the murals and sculptures The Pharmacy artists have been painting at the zoo. In addition to fabulous art on display, a dinner will be served. Reservations will be limited and spread throughout the evening. Henson Robinson Zoo, 1100 E. Lake Shore Dr., 217-585-1821.
Edwards Place Fine Art Fair
Sat., Sept. 19, 10 a.m.-5 p.m. Artwork by artists from across the country. Support them, as well as the SAA, by coming out to shop. Masks required, distanced artist booths with directed traffic flow, no dogs and the crowd numbers will be monitored. Free. Edwards Place, Springfield Art Association, 700 N. Fourth St., 217-523-2631. springfieldart.org.
"purple orange'"
Sat., Sept. 19, 3 p.m. This exhibit will showcase the work of local artists Christy Freeman Stark, Joey Wallace and Jeff C. Williams and some visiting artists. Their work focuses on the colors of purple and orange. View by appointment or watch for gallery open times on the Facebook page. Dim Art House, 1613 S. MacArthur Blvd. 773-235-5600.
Journey to Mollie's War: WACs and WWII
Wed., Sept. 23, 6:30-7:30 p.m. Cyndee Schaffer traces the footsteps of her mother, Mollie Weinstein Schaffer, and her fellow members of the Women's Army Corps when they served in Europe from 1944 to 1945. Part of Illinois Humanities Road Scholars Bureau. Via Zoom. Registration required. 217-483-2713. chathamlib.org.
Alpaca Farm Days
Sat., Sept. 26, 10 a.m.-4 p.m. and Sun., Sept. 27, 11 a.m.-3 p.m. Kids' activities, fiber demonstrations, shopping and alpacas. Alpacas of Indian Point Hills, Petersburg, 17229 Vaneman St., 217-414-0266.
Sangamon Watercolor Society Member Exhibition
Thu., Oct. 1-Sat., Oct. 31. An annual display of the work some of the area's most talented watercolor artists. The exhibition's opening reception will be Fri., Oct. 9, at 5:30-7:30 p.m. M. G. Nelson Family Gallery, 700 N. Fourth Street, 523-2631. springfieldart.org.
Full Moon Trail Run
Fri., Oct. 2-Sun., Oct. 4. A semi-virtual running and walking event. The 3.0-mile route will be marked and open throughout the weekend. There is no entry fee but donations are welcome to help with park expenses. Registration and more information are available at GetMeRegistered.com. Lewis Memorial Acres, 399 S. Koke Mill Road, 217-341-1785.
Boo Bark Party
Sat., Oct. 3, 11 a.m.-2 p.m. Pet-related vendors, kids' activities, pumpkin painting, demonstrations and a canine costume contest. Stuart Park, Winch Lane (north of Jefferson St.), 217-544-7387. apl-shelter.org.
Pandemics and Epidemics: Past and Present
Thu., Oct. 8, 12-1pm. Presented by Dr. Donald Graham, infectious disease specialist with SIU School of Medicine and Springfield Clinic. Moderated by William Furry, executive direction of the Illinois State Historical Society. Via Zoom. advancement@uis.edu. 217-206-6058.
Virtual Lincolniana Gala
Tue., Oct. 13, 7 p.m. Featuring Lincoln scholar Harold Holzer in conversation via Zoom with ALPLM historian Christian McWhirter. Proceeds support the campaign to secure a permanent home for the Lincolniana collection. Tax deductible ticket price range is $25 for general admission to $500 as a benefactor. 217-557-5589. alplm.org.
Lincoln and the American Political Tradition
Wed., Oct. 14, 7-9 p.m. Professors Lucas Morel of Washington and Lee University and Diana Schaub of Loyola University Maryland will discuss Lincoln's admiration for the American Founding. Dr. Michael Burlingame will moderate and provide an overview. Registration is required at go.uis.edu/BELLLS20. 217-206-6600.
"Americundrum"
Fri., Oct. 16, 3 p.m. A visual interpretation of politics and the upcoming election. The event may be virtual depending on community conditions. Dim Art House, 1613 S. MacArthur Blvd.
Out of the Darkness
Sat., Oct. 17, 1 p.m. Walk to fight suicide. Southwind Park, 4965 S. Second St., 217-753-0702.
Caroline Sutherland: A Haunting Tale of Fashion and Tragedy
Tue., Oct. 20, 7-8 p.m. In the 1930s, a boy discovered a stone vault with a casket inside. In the glass faceplate, he saw the preserved face of a young woman who had died in the 1850s. A trunk of that young woman's clothing has been donated to the Illinois State Museum and that donation sheds light on one young woman's life and death in pre-Civil War Illinois. Free. illinoisstatemuseum.org. 706-207-7836.
Casting a historic vote: Suffrage in Illinois
Wed., Oct. 21, 6:30 p.m. The path to women's suffrage was infused with sexism and racism and triggered a fear of feminism. Presented by Jeanne Schultz Angel and produced by Illinois Humanities and the Chatham Area Public Library. Via Zoom. Register at the website events page or call. chathamlib.org. 217-483-2713.
A Conversation with Harriet Tubman
Wed., Oct. 21, 7 p.m. A conversation with Harriet Tubman, a conductor on the Underground Railroad. Learn about her path to freedom and her courageous journeys to lead others to freedom. The virtual audience members will have an opportunity to ask questions. Featuring Harriet Tubman interpreter Kathryn Harris. Part of the Looking for Lincoln Conversations Series. Also available on the YouTube channel. Facebook, Looking for Lincoln, 217-782-6817.
Chili Supper and Paw Paw Patch Bazaar
Sun., Oct. 25, 11 a.m.-5:30 p.m. Chili, hot dog or corn bread, dessert and drink. Unique gifts, 50/50 raffle, craft items and baked goods. Knights of Columbus 364, 2200 S. Meadowbrook Road, 217-544-7387. apl-shelter.org.
"Voices and Votes: Democracy in America"
Fri., Oct. 30-Fri., Dec. 11. A Museum on Main Street exhibition from the Smithsonian Institution. Jacksonville Area Museum, Jacksonville, 301 E. State St., 217-243-5678.
Route 66 Film Festival
Fri., Nov. 6, 6-11:45pm and Sat., Nov. 7, 11am-11:45pm. Since 2002, film festival has brought independent films from around the world to Springfield, enabling new filmmakers to showcase their work and entertain audiences with films they might not otherwise see. Films shown at this festival have earned other recognition, even Academy Award nominations.The 19th annual festival (4 sessions) is at the State House Inn and will also be online via Zoom. Get the latest updated information at route66filmfestival.net. $10 per session. The State House Inn, 101 E. Adams St., 217-494-1279.
A conversation about the Underground Railroad in Illinois
Wed., Nov. 4, 7pm. Folklorist and musician Chris Vallillo and noted Harriett Tubman interpreter Kathryn Harris will discuss realities of the Underground Railroad and how information on how to escape was coded and shared within the enslaved population. Live on Looking for Lincoln's Facebook page and also on the YouTube Channel. Part of the Looking for Lincoln Conversations Series. 217-782-6817.
Social Justice on the Prairie: Local to Global
Fri., Nov. 6, 12-1pm. Panelists include professor emeritus Larry Golden, professor emerita Jan Droegkamp and assistant professor of sociology and African American studies Tiffani Saunders. Moderated by Rev. Susan Phillips of the First Presbyterian Church. Via Zoom. advancement@uis.edu. 217-206-6058.
Paws with Claus
Sat., Nov. 7, 9:30am-5pm. Get your holiday photos with your pets. $20 sitting fee. Reservations required. The event is subject to change due to current virus guidelines. apl-shelter.org. Green Hyundai Certified, 2605 N. Dirksen Parkway, 217-544-7387.