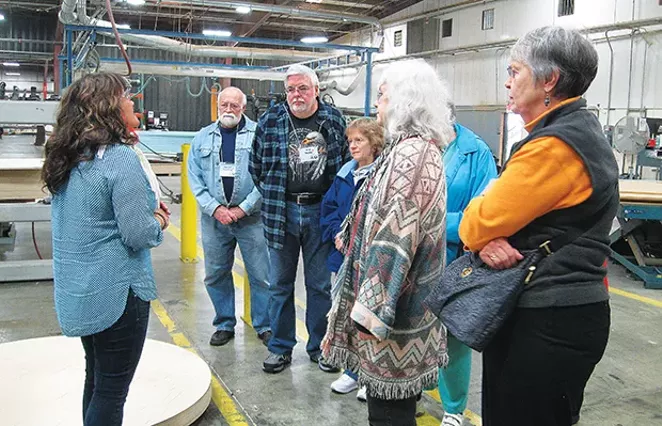 If you are 50 or older and want to stay active, be socially engaged and continue to learn something new, consider joining the Academy of Lifelong Learning (ALL). With 14 different programs and interest groups, there is something for everyone. Sponsored by Lincoln Land Community College (LLCC), the Academy of Lifelong Learning offers informative lectures, local tours, day trips and weeklong trips, social activities, book groups, athletic activities and more. Activities are designed for participants to keep their minds active, develop new friendships and have enjoyable experiences as they learn.

Judy Wagenblast, president of ALL, says, "As we age, I have found that the people around me in ALL help keep me curious. They inspire me! We know science supports exercises for the body and the brain. The Academy of Lifelong Learning offers just that level of mental and physical activity that revitalizes us."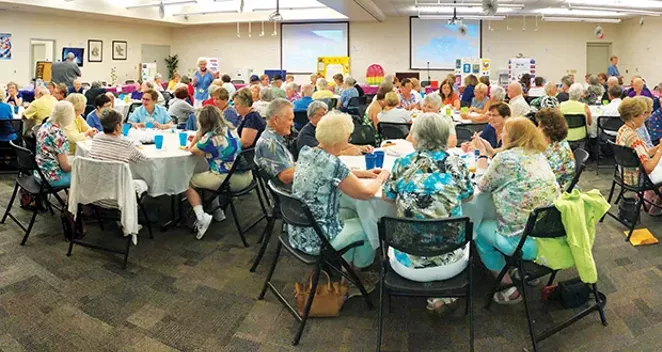 Members can join as many groups as they wish, or pick and choose to participate in various educational offerings. Examples of the many programs include Flicks on Fridays for movie lovers, Pedal Pushers who enjoy monthly bike rides, a monthly breakfast round table with a guest speaker, Swinging Seniors golf league, a bowling league, evening dining groups and so much more. If you like playing games, discussing books or writing and storytelling, there's a group for you. The Tech Talk group promotes awareness of the daily uses and benefits of technological devices.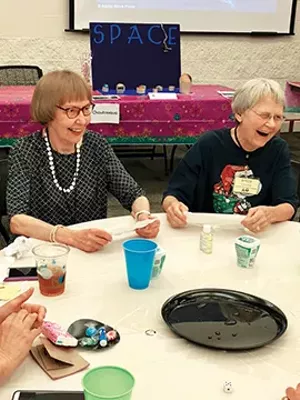 This fall, the Wander on Wednesday group will visit the Route 66 Museum in Pontiac and Fort Kaskaskia, site of Illinois' first capital. The Chautauqua group is sponsoring a fall series about space explorations. Around Town will be going on tours of Erin's Pavilion at Southwind Park, Davidsan's Japanese Maples and the Governor's Mansion. In celebration of the Bicentennial of Illinois Statehood, there are special programs at the Illinois State Museum. The final one will be music to celebrate the bicentennial on Oct. 21. A tour to Mobile, Alabama, is planned for March 24-29, 2019, which will feature historic sites and gardens.
ALL members are the ones who decide what they want to learn and set up the programs, working in collaboration with LLCC. Wagenblast says, "While some of our members just want to enjoy and learn, many others like to help make our learning experiences happen."
Programs are offered on various days of the week and times of the day. For more information about programs and to join, go to http://www.llcc.edu/community-education/academy-lifelong-learning/. On Thursday, Oct. 25, from 10 a.m.-noon, there will be an informal chat at LLCC for individuals interested in joining to talk with current members and learn more. For information and to register, call 217/786-2432 or email denise.schaljo@llcc.edu.
The Academy of Lifelong Learning is entering its 26th year. Naomi Fowler was the founder of this program, which became the first such organization in Illinois to be chartered. She also served as a state director for Elderhostel, now known as Road Scholar. Fowler retired in 1995, after 15 years of service at LLCC. She passed away in May 2018 but left a lasting legacy. Wagenblast says, "A lady with ideas, energy and a friendly zest for life, Naomi provided the foundation for our 25-plus years. Her enthusiasm will be missed, yet her encouragement to continue the adventures in learning throughout life still guide the Academy of Lifelong Learning, individually and collectively."

Karen Ackerman Witter is a freelance writer and former associate director of the Illinois State Museum, an institution that shares the Academy of Lifelong Learning's commitment to continuing education for all.