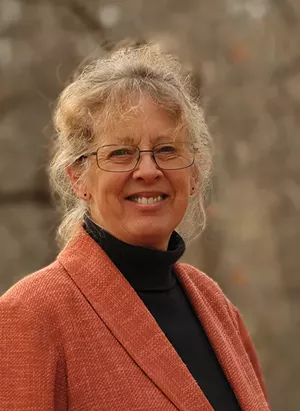 For Dr. Tracy Evans, life was all about the journey. From her love of travel to her desire, in retirement, to seek a Ph.D., she was always moving forward.
Tracy retired as a biologist at the Illinois Department of Natural Resources. She was an associate researcher at the Illinois State Museum and she earned her Ph.D. from Leiden University in the Netherlands, post retirement. Most recently, she served on the Illinois Endangered Species Board.
Tracy was a lifelong advocate for the environment with a special talent for removing stigmas that surround the micro-ecosystems she loved. She encouraged young people to get down in the mud and explore the world beneath their feet. The work she started will continue because of the young people she encouraged along the way.
Tracy loved to travel with her husband. She would often give presentations of these excursions at brown bag events. No matter where they traveled in the world, kayaking the Arctic Circle or hiking the jungles of South America, she always relayed her experience by first saying, "This is what I learned."
Tracy had a hunger for learning and experiencing all life had to offer. I was lucky enough to tag along for part of her journey.
Submitted by her friend, Dannyl Dolder