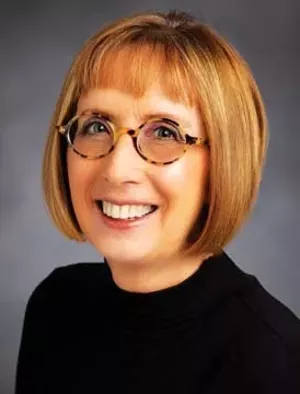 The Illinois State Medical Society's third Medical Innovators program honored several innovative medical scientists, clinicians and professionals in Sangamon County. The program highlighted their achievements in medical treatments, research and community service.
Among the honorees was Dr. Kathleen Campbell, a professor and director of audiology research at the SIU School of Medicine. Campbell is known for her work in trying to prevent noise-induced hearing loss.
Campbell has patented a supplement with D-methionine, an amino acid found in cheese and yogurt. The oral supplement would consist of a high concentration of D-methionine. She said her long-term goal is to prevent hearing loss triggered by noise but also chemotherapy and certain injected antibiotics.
According to Campbell, one out of ten Americans suffers from some level of hearing loss. She said noise-induced hearing loss is the most common, and can be attributed to someone's career or recreational activities.
She said U.S. soldiers are among those most commonly impacted by noise-induced hearing loss and it can dramatically change their path in the military. Hearing loss can double the mortality rate for soldiers. It costs the U.S. military and the Veteran's Administration $2 billion a year to treat suffering soldiers and it is the most common reason why a soldier cannot be redeployed.
Currently Campbell's supplement has been successful with animals and she has been approved by the Food and Drug Administration to conduct clinical trials with U.S. soldiers. So far Campbell has discovered, based on lab tests with animals, that noise-induced hearing loss can be treated up to seven hours after the loss has taken place.
Campbell said her fascination with hearing started as a child when her grandmother worked at a school for the deaf. She said she became frustrated that there was no medicine to treat hearing loss. Campbell spent 20 years developing the supplement, which she hopes will prevent hearing loss or can be taken within optimal time after noise exposure to reverse it.
Her other long-term goal is to partner with a pharmaceutical company to make her supplement available worldwide by prescription. She said treating hearing loss is expensive and time-consuming. "Even with the best of hearing aids there is nothing like normal hearing."
She said hearing loss is a lonely disorder that tends to isolate people. She said places with background noises like restaurants and other public settings deter someone who has trouble hearing because of their noise levels.
She said most Americans don't pay attention to the signs of hearing loss because they are subtle. "They can hear, but it's at a lower frequency," she said. "It's very misleading and causes lots of misunderstandings."
She said most people associate hearing loss with old age, but it can be something that impacts anybody. Her goal is to eliminate the cultural stigma it carries and encourage people to seek treatment.
She said with the assistance of the faculty and staff at the SIU School of Medicine she has been able to be successful in the development of her supplement.
"I am honored by the award," she said. "There is an excellent community at the SIU School of Medicine and a very supportive environment."
Contact Jacqueline Muhammad at intern@illinoistimes.com.