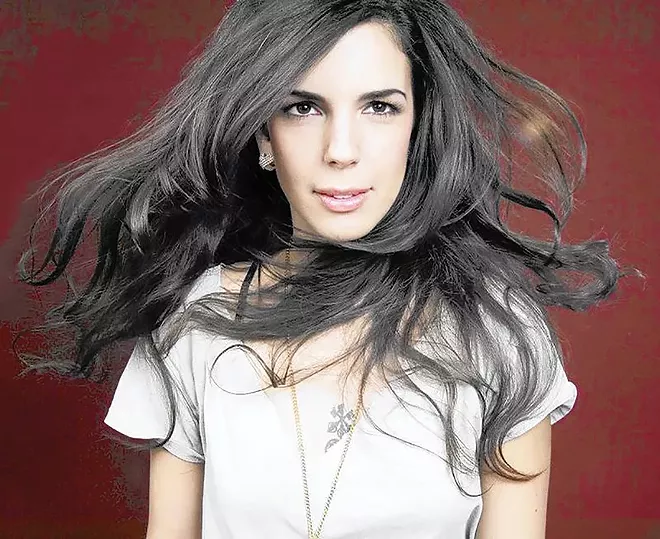 Welcome to the middle of December as the going gets going on into a wonderful world of music making in many forms. The holiday shows are still showing up with a bunch of the regulars hanging tough as well, plus a few artists passing through we may never see again.
Thursday holds a wild and wooly variety of performances on this mid-December night. Let's get started with a dynamite dulcimer deliverer of dulcet ditties known as Ted Yoder at the monthly Music at the Museum concert. Ted won America's National Hammered Dulcimer Championship in 2010 and claims "Yoderizing" is responsible for his ability to make a dulcimer sound like more than a dulcimer. His version of "Everybody Wants to Rule the World" (Tears for Fears) became one of the most-watched Facebook Live posts in 2016. Ted is joined on stage by Riverwood, the duo of Doug and Sarah Haag, a pair of world-class musicians on percussion and marimba.
To balance out your Thursday night, Sarah Borges comes a rockin' at Bar None along with a "hot as a firecracker on the Fourth of July" area band, the Wolf Crick Boys. Sarah, who could be described as a bit of a firecracker herself, is quoted as stating, "I'm not slowing down. I'm gonna keep on seeking the next sound, the next song, the next chapter of who I am." She said that a few years back, with no signs of reneging on her pledge. Her Love's Middle Name came out in October 2018 produced by the famed and fabulous Eric "Roscoe" Ambel, who just so happens to be doing the electric guitar duties for this show, backed by the bass-and-drum combo of Keith Voegele and Mark Ortmann, who are the rhythm section for the Bottle Rockets in their day jobs. And if that's not enough to satisfy you on a Thursday night, the world-famous and world-traveled Alley Cats perform their Christmas Show at the LRS Theatre in the Hoogland, Chris Camp & His Blues Ambassadors navigate the Curve Inn, Jeff Berendt and Schy Willmore beguile at Obed & Isaacs and Myers - Brant - Paoni deliver at Vele.
This Friday night, our friends at Dumb Records host a fundraiser for Springfield Community Broadcasters (former WQNA DJs) with musical acts Epsom, Sonic Maximizer (Snuff Rider), Idle Oath and Arlin & Erin. Just because the WQNA radio station was recently purchased by a Catholic radio group and immediately stopped broadcasting (boo!) that does not mean our community is giving up on community radio. The SCB group is working on ideas to provide us access to real, personalized radio shows by volunteers that can play whatever (mostly) they want to play free from commercial (or religious, for that matter) constraints. There's a GoFundMe account out there for donating actual dollars, plus plenty of hope and gumption to make sure we acquire a functioning radio station. Get yourself on down to Dumb Records, Friday by 7, to get the skinny on what 's going on.
So sadly we announce the last Radon Lounge show, at least for a time. We anticipate more from the mysterious makers of the marvelous music series, but for now this Christmas show for 2019 on Saturday night, is it. Experience the sounds of the rocking radon as made by 6'10 (Chicago), Idle Oath (again!), The Uh Ohs (Chicago) and D.Laz & Sophia (Rochester) with art by presented by Kristin Diehl of Attention Deficit Design. To find out the hows and wheres, look up Radon Lounge on Facebook or email radonlounge@gmail.com.
Don't forget to check the listings for other hip happenings.