Angela McGonigle tried to do everything right. Born and raised in Springfield, she had saved $5,000 to attend Southern Illinois University at Edwardsville but used the money to study abroad instead. Despite the slight indulgence, she still had a plan. McGonigle worked as a resident assistant to pay for her housing. Starting in 1994, she borrowed a total of $27,000 – the national average student loan balance – in pursuit of a psychology degree at SIU-E. McGonigle attended classes, performed well and graduated in 1999. Since graduation, however, she has only experienced one year in which she could afford to meet her minimum payments, which started around $300 per month on a graduated repayment plan. She worked retail and other jobs to make ends meet, keeping her loans out of default by obtaining deferments, but watched as compounding interest drove her balance to $45,000. She has now found work in the banking and mortgage industry, for which her degree is not required. Payments on her $45,000 balance (under a standard 20-year repayment plan) would now cost roughly $1,800 a month or almost 100 percent of her take-home pay.

As a 37-year-old newly single mother, McGonigle says she will be 60 when her debt is paid off. "The American dream is to buy your own house and make your own life, and the debt I have from college has taken that off the table for me," she says. McGonigle's story is not uncommon. Each year, 12 million college-bound freshmen take out student loans. Almost half – 48 percent – will eventually take a job that doesn't require their degree.

McGonigle's tuition in 1994 was $3,600 a year. Today, a full year at SIU-E costs $9,666. Across the country, the cost of higher education has shot up 900 percent over the past three decades. If consumer products inflated at the same rate, milk would cost $22.24 per gallon. A minimum wage earner worked just 10 weeks to pay one year of tuition in 1983. Today's student would have to work for 34 weeks.

Students can no longer afford college. But they can finance it.

Today, 37 million Americans have a student loan balance and the total debt tops $1 trillion. That's $1 trillion tied up in loans and kept from the marketplace where it would help the economy recover.

This summer, after months of debate and panic over rising student loan interest rates, Congress passed the Bipartisan Student Loan Certainty Act, which initially sets rates at 3.86 percent and then locks student loan interest rates with those of U.S. Treasury bonds, capped for the next decade at 8.25 percent.

Both sides rejoiced, patted themselves on the back, and adjourned for a scheduled recess. Congressman Rodney Davis, R-Taylorville, expressed approval. "I'm very happy with it. It was a compromise, and a true example of bipartisan legislation," he said in an interview.

But while the legislation returned rates from a temporary spike, it did nothing to address the mountain of student loan debt. Delinquent borrowers – the one in five graduates who have defaulted – see rising premiums and penalties totaling 60, 70 or even 100 percent of take-home pay. They stagger away from college, pushed into a terrible job market where their best hope may be underemployment. (Illinois still has one of the worst unemployment rates in the nation at 9.2 percent.) Young people are moving back home in record numbers, forced to live with parents who in turn must delay retirement to care for their grown children. Not only are graduates unable to repay their student loans, they'll likely be unable to qualify for a home loan. When loans are deferred, dreams, marriage and life are deferred.

While most unsecured debt can be settled in bankruptcy, only two things evaporate student loan debt: permanent disability and death. The current system dates back to 1965, when the government started guaranteeing student loans provided by other lenders. A 2010 law wiped out guaranteed bank loans, so all non-private student debt now starts and ends with the U.S. Department of Education. Common federal loans, like the Stafford loan, require monthly payments beginning six months after graduation. The Congressional Budget Office – a politically neutral group – says the federal government stands to make $184 billion in profits off of student loans before 2024. Defaulters are sent to third-party collectors.

"Jerry" was one of those collectors for a company with a Department of Education contract. He was expected to make 150 collection calls per day when he started in 2009. These third-party collection companies are big business. They earn one percent for preventing a default, but as much as 23 percent of the full balance if a borrower agrees to a nine-month rehabilitation plan to bring their account current and avoid wage garnishment. If all rehab payments come on time, collections stop and the borrower resumes standard payments at a nine-year payoff rate.

The first step for a collector is to attempt to secure a large down payment followed by the nine rehabilitation payments. "Borrowers were technically allowed to rehab at any amount they could afford per month, but we never told them that," Jerry says. The large down payment isn't required by the law, but it ensured commissions for the agency.

According to Jerry, he was trained to refrain from offering all options like the Department of Education's loan repayment programs that offer income-based repayment plans that reduce the borrower's burden. Part of the collection process can include wage garnishment and the withholding of certain Social Security benefits and state and federal tax refunds. The DoE can "offset" (reduce or withhold the amount needed to satisfy the debt) disability payments and deny professional license renewals.

Illinois Lt. Gov. Sheila Simon says loan balances are so high because graduates have trouble finding high-paying jobs. "We must make sure higher education is more fully in tune with the marketplace," she says via phone interview. In February, Simon kicked off a tour of all 12 public university campuses across the state to investigate college affordability issues. Simon found that shrinking state appropriations, in addition to increasing tuition rates and reductions in financial aid, most directly influence affordability. State appropriations for Illinois universities have dropped 27.6 percent since 1998.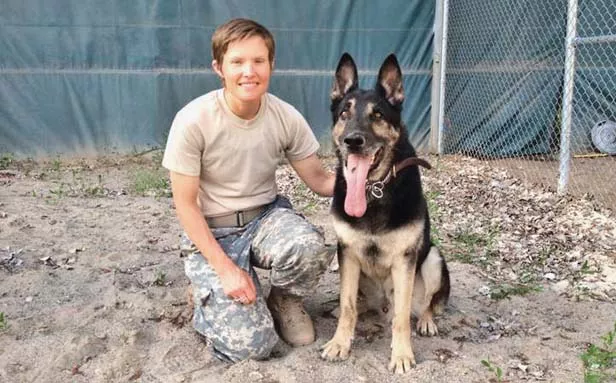 Low appropriations mean higher tuition. Higher tuitions bring more aid applicants. More applicants then must share smaller grants or awards, which are need-based and do not require repayment. The successful Illinois Monetary Award Program (MAP grants) once covered full tuition at a public university. Today, it covers less than half. In 2013, the funds, distributed on a first-come-first-served basis, ran out in March

Simon says a pilot program called MAP 2 2 is "promising." MAP 2 2 would allow students to sign up for four years of college but complete their first two years at community college. As the Illinois Student Assistance Commission's website explains, "Since the dollar amounts of students' MAP grants are smaller for attendance at a community college, students are allowed to carry forward the difference between the amount that their MAP grant would have been at their bachelor's degree institution of choice and their community college MAP award. The difference in the award amount for each of the freshman and sophomore years is saved and added to the student's MAP grant for his/her junior and senior years."

Jerry Joseph, director of financial assistance at University of Illinois Springfield has witnessed the de-evolution of MAP firsthand. "Ten years ago, a MAP or Pell Grant would have covered everything, but I've seen it get worse and worse," he says, pointing to a combination of cutbacks to state programs and tuition increases. "We try to control tuition increases, but they're a fact of life at a university that tries to stay competitive." In 2004, UIS tuition was $4,005; today, 30 credit hours cost $9,247.50. Joseph encourages college-bound students to fill out their FAFSA (free application for federal student aid) on time, apply for as many scholarships as possible and "package" several funding streams together.

Those critical of the university system argue that today's colleges are little more than "diploma factories" looking to slash costs and charge as much as possible for a piece of paper the society sees as a prerequisite to obtaining most jobs. There are growing concerns about the quality of education amid rising tuitions. One professor, who asked to remain anonymous, points to the growing number of adjunct positions in the face of record price tags. Adjunct instructors are paid $1,000 - $3,500 per class and allow universities to avoid paying higher full-time faculty salaries. Critics also question the increasingly high yearly fees commanded by administrators and tenure-track professors. UIS recently caused a stir when it was revealed that former U of I President Michael Hogan will earn $300,000 this year for teaching two history courses. Susan Koch, UIS's chancellor, earned $225,500 in 2012-2013. Her counterpart in Urbana-Champaign, Phyllis Wise, took in $512,500.

Congressman Davis, whose 13th district includes several public universities, says the salary controversy is a non-issue. "The universities decide how to spend their money and neither Congress nor the General Assembly should micromanage it. That leads to inefficiencies. They are held accountable to the public and to the taxpayers and I'm sure their board hears about it if there is a problem."

On Aug. 22, President Barack Obama suggested the federal government should rate institutions of higher education to create accountability on the cost of higher education. Rankings on affordability, graduation rates and loan payoff percentages would change the amount of federal aid a college or university receives based on performance.

Obama said the government spends $150 billion annually on federal student aid (grants, work-study funds, and loans) sending the money to colleges and universities based on their student population. When that federal money rolls in to a school based on enrollment numbers, and when a never-ending supply of students can borrow above their means, colleges and universities are under no pressure to compete. Worse, they are enticed to use available money for extravagant sports complexes, colonnades, food courts, student unions and other facilities that attract students.

The National Bureau of Economic Research says colleges – especially less selective institutions – attract applicants by diverting funds to recreation, athletics and housing instead of academics. Boston University's Student Village 2 (or StuVi2) has walk-in closets and dryers that send text alerts upon finishing a cycle. Arizona State's Vista Del Sol's website lists amenities like a "resort-style" pool, hot tubs, volleyball courts, free tanning, sun decks, a theater room and Golden Tee. Vista del Sol was financed through a unique agreement between ASU and a company known as American Campus Communities, who operates and manages the property.


The price tag of luxury units – an extra $5,000 at some schools – hardly discourages students. As Jerry Joseph says at UIS, "I encourage students to borrow the absolute minimum amount necessary, but their first question is always, 'How much can I get and how fast can I get it?'"
U. S. Sen. Richard Durbin, a Democrat from Springfield, is an outspoken advocate for student loan policy reform. "Students make an awful decision at a young age and carry it with them to the grave," he says via phone interview, adding that loans should be dischargeable in bankruptcy. And while universities have their problems, Durbin says the bigger issue lies in for-profit universities like Full Sail and the University of Phoenix. "For-profit universities take 25 percent of all federal aid to education but account for 47 percent of student loan defaults. This is an industry we have to get under control and shame on us for accrediting them." The private institutions Durbin references represent a $30 billion industry and receive 90 percent of their funding from the federal government.
When the president signed the Bipartisan Student Loan Certainty Act last month, both parties seemed happy. But the opposing views are clear. Although Republican Sen. Mark Kirk's office refused repeated attempts for an interview, his press secretary wrote in an email that she "believes that his views are adequately expressed through his statement," which reads in part: "[the amendment] permanently addresses interest rate changes," and is a "long-term fix."
Durbin says more action is needed. While the legislation buys at least five years of relief, he says Congress must use that time to find a better solution. "The reason this is not the answer is that we are dealing with the cost of debt instead of the debt itself," he says.
There seem to be problems with every proposed solution. Loan forgiveness is tantalizing, but do candidates forfeit their diplomas? European-style free education is tempting, but universities in Italy, France and Germany are overcrowded and underfunded. A bill that provides tuition-free college for students who commit to paying a fixed percentage of their income for 20 years following graduation recently passed the Oregon State Senate, but it faces a $9 billion start-up cost.
Simon, Durbin, Joseph and Davis all suggest cutting higher education costs with some combination of traditional and online learning, shorter degree programs, blended in-person and online course delivery, transparent lending and employment data for students, ongoing financial counseling, scholarships and state-operated college savings plans. Most also suggest students start at a community college before entering a traditional university setting and take advantage of programs that allow high school students to get a head start.
While the debate rages, current students have little choice but to avoid debt when possible. Natalie Richardson of Athens graduated college this year with no debt. Even with a partial scholarship to pay tuition, her housing and food at a four-year state school would have been too expensive. She instead enrolled at Springfield's Lincoln Land Community College .
There Richardson became involved in student groups and traveled the world as the student member of the board of trustees. The position came with a full scholarship that paid her tuition and led to another full scholarship to transfer and finish her degree at Illinois State University. Today, Richardson lives in New York and works at the United States Military Academy at West Point.
While there is still a stigma associated with community colleges, Richardson says she had qualified professors and individualized attention from advisors at Lincoln Land. Illinois is home to 48 community colleges that are financed by residential property taxes, and Richardson says state residents should take full advantage of the system. "My classmates at ISU had debt that forced them into careers they hate. I was able to move 1,000 miles away from home and take my dream job because I didn't have any debt," she says.
Sandra Gilmore is a veterinarian in Springfield who joined Illinois' 106th Aviation Battalion in 1998. Her service earned her the Illinois National Guard Grant, which paid for her tuition to veterinary school. Tuition would have been roughly $100,000, but the program, which covers four years of full-time enrollment at all Illinois public universities or public community colleges, limited her student debt to $40,000 borrowed for books, fees, and living expenses. Upon extending her service with the Army Reserves as a veterinarian, she received Student Loan Repayment, which covers up to $50,000 in student loan debt. Gilmore also qualified for the GI Bill, which she accessed throughout her eight-year collegiate career. Gilmore served in Iraq and is currently serving in Kyrgyzstan, where she works with air force and military dogs and inspects food supplies at every facility in the area. "Most people don't realize that service in the National Guard will pay for your education," she says. After retirement, Gilmore hopes to return to Kyrgyzstan. "I wanted to be debt-free so we could go back and help as missionaries or members of the Peace Corps," she says.
Remember Angela, the single mother with rising premiums and monthly payments of $1,800? She recently discovered little-known income-based repayment plans through the Department of Education – the plans that collectors like Jerry are trained not to disclose.
Income-based repayment plans set payments at 15 percent of discretionary income, or the difference between adjusted gross income and 150 percent of the poverty guideline based on family size. Candidates must prove partial financial hardship, payments change as income changes and balances are forgiven after 25 years with no missed payments. "No one tells you about them. You have to ask," she remarks. McGonigle, who once faced a hopeless payment of $1,800, is not required to make a monthly payment now, since those who earn less than 150 percent of the poverty level pay nothing but still qualify for forgiveness after a quarter-century.
While repayment plans help ease the burden on many borrowers, the forgiven debt doesn't go away. It's repaid by taxpayers. Some 12 million students take out a loan each year; 17 percent of them will default in the first three years of payment. Twenty-two percent of all federal student loans are in default or forbearance and $76 billion is past due.
Zach Baliva is a filmmaker living in Springfield. He is in preproduction on a student-loan film called Deferred: how the student loan debt crisis is threatening America's future. More info is at deferredmovie.com or by emailing info@deferredmovie.com.