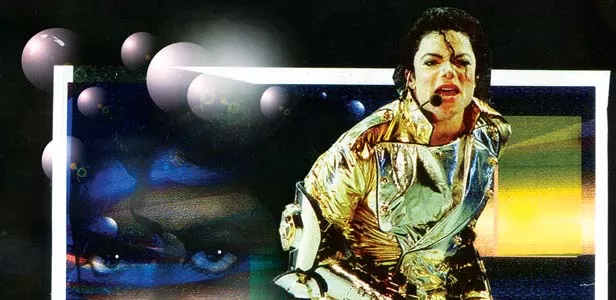 After a 24-year dream of opening his own gallery, Norman Calmese is now the owner of Springfield's newest treasure of the art world. He is also a musician, playwright, artist and teacher.
Minor'e Gallery, which opened in March, sits quaintly downtown at 516 E. Monroe, next to Café Brio. The art hub is equipped with high ceilings, ambient lighting and a soundtrack of blues and jazz.
Guests at Minor'e receive a personal tour of the art shows and are given a description of the artist as well as their respective pieces. Come October, Minor'e will resume its jazz and blues night, for which Calmese will perform inside the luminous gallery.
Calmese describes his gallery as "consumer friendly," featuring "timely and creative" exhibits meant to inspire the artsy and the art-loving.
The current exhibit features a Michael Jackson tribute and includes the following artists: Rachel Hasenyager, Norman Calmese, Kyle Lamb, Raydeen James. The tribute show at Minor'e is one of two current Michael Jackson exhibits in the U.S — the other is in New York, according to Calmese.
A single silver sparkle-studded glove on canvas is one of the pieces shown at the gallery. Others use collage, acrylic paint, fabrics and mirror mediums.
Minor'e's next show, beginning in October, has a superhero theme. "It's out there, but something you hardly ever see," Calmese said.
"We get artists from all over the place," he said. "One of the hardest things as an artist is to get discovered. We want to help these artists grow and to help them find their niche."
"Do what you do and do it the best you can do it," said Calmese in regard to the artists featured at Minor'e.
"They show me their process and I grow when they grow," he said.
Calmese, a Chicago native, grew up in an art-loving family. His brother, Charles Calmese, was a bassist for Muddy Waters. Charles found a love for music when he picked up an accordion in the alley of a Chicago ghetto.
Calmese describes his brother as his hero and his inspiration for becoming a percussionist. "Strong rhythm and beats inspire me musically," he said. Some of his musical inspirations include Aretha Franklin and B.B. King.
A talent for cartooning comes from Calmese's creative right brain. "I get teased all the time because I'm all over the place," he said.
"I am a serious artist, but cartooning is more fun because it's all a figment of my imagination. I would draw cartoons whether I made a dime or not," Calmese says.
What's the dictionary definition of the word "Minor'e"? There is none. "We made it up," Calmese said in regard to finding a name for his gallery. "People ask, 'Is that German? French?' Guess what, it was made up! It means the sky is the limit."
Creativity is Calmese's philosophy of life. Everyone has a creative spark in them. "Once you tap into creativity, it brings a whole fresh new energy to life."
Visit the gallery at 516 E Monroe St. Hours are Mon-Fri 11 a.m. - 4:30p.m. and by appointment on weekends. For more information, call Minor'e at 217-544-4278.
Contact Lyndsey Taylor at lyndseytaylorcreativity@gmail.com.