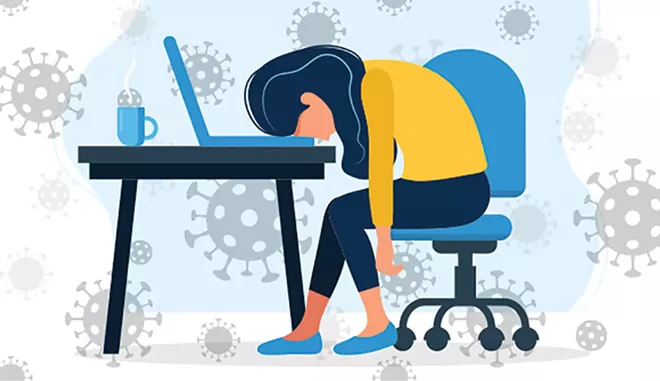 COVID vaccines are readily available; however, a significant percentage of people refuse to get vaccinated. Many of us enjoyed holidays with family; a year ago we hunkered down anxiously awaiting the vaccine. Now COVID cases are surging. On Jan. 5 Sangamon County reported 3,732 new positive cases over seven days, the highest number during the pandemic, and two days later 1,295 new cases.
The omicron variant is highly transmissible and spreading fast. But it is less virulent than the delta variant and has far less impact on the lungs. Monoclonal antibody treatment is effective in reducing symptoms and hospitalizations, but Regeneron, which has been administered here, apparently isn't effective against the omicron variant. A different brand of monoclonal antibodies has proven effective against omicron; however, that version is in short supply. A positive COVID test doesn't identify whether an individual has the delta or omicron variant, complicating treatment strategies. Testing helps control the spread, but at-home test kits are in short supply and testing sites are overwhelmed with demand.
Parents of young children are stressed to the max. School administrators are in a thankless position, yet doing the best they can. Workplaces are disrupted as many employees are out sick. Vaccines and masks are public health issues but have become political.
Local medical providers are united in working to protect the community. HSHS Illinois, Memorial Health, SIU Medicine and Springfield Clinic released a joint letter to the community for the new year, acknowledging how everyone is sick and tired of COVID and being told to get vaccinated, boosted, wear a mask and avoid crowds. Nevertheless, they are reminding us that is what we need to do. They are asking everyone to take one more step to protect yourself and those around you; don't look back and think "if only."
Our health care workers deserve our deepest thanks and appreciation – and our cooperation. We are all in this together whether we like it or not.