Ward 10 Ald. Ralph Hanauer's wife, Lisa, has tested positive for COVID-19.
The diagnosis was confirmed yesterday, according to a written statement from the city released this afternoon.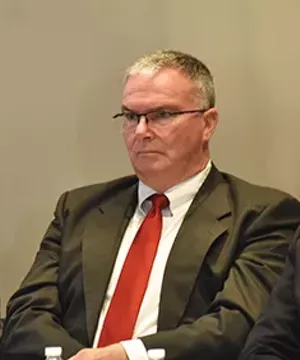 "I would like to stress to everyone that this virus is real and impacting families and neighbors across our community," Hanauer said in prepared statement. "We are at home in quarantine and will do so over the next two weeks. Lisa's symptoms were equivalent to allergy and sinus problems that are common for both of us this time of year. However, her symptoms were linked to COVID-19. I am stressing to people to wear your masks in pubic, keep socially distant, and wash your hands as much as possible."
The diagnosis comes as the number of positive tests in Sangamon County has increased, with Mayor Jim Langfelder signing an order Friday making masks and assigned seating mandatory in bars and restaurants.
Contact Bruce Rushton at brushton@illinoistimes.com
.