A wildlife photo contest in Girard goes all out on teaching students to embrace nature photography. In its fifth year, the Robert L. McKemie Award for Photographic Excellence in Outdoor and Wildlife Photography, held at North Mac High School, has developed into an anticipated attraction.
The top prize is a $200 scholarship, while second- and third-place winners receive $100 and $50 respectively. The contest calls for North Mac students to display their best photos documenting the beauty of nature. According to co-founder Barbara Shearer, the contest is a chance for students to use their skills to achieve bigger and better goals. "Virden and Girard are not the most prosperous communities, but winning one of the three places in this contest is a wonderful thing to put on a resume for a college application," she said in an interview. "It lets these kids think that, 'Yeah, I might go to a small school and live in a small town, but that doesn't limit what I can do.'"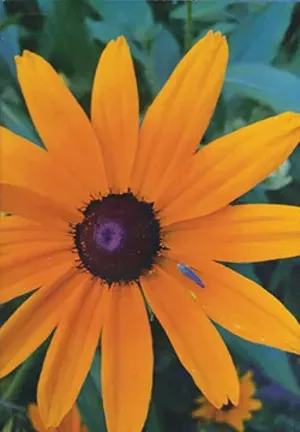 Shearer and co-founder Melissa Kribs described this year's winning photograph. "I refer to it as 'Man meets nature.' The picture shows little roots coming down on this hand and we feel it is very much what nature is all about," Kribs said. "The second-place photo is a sunflower with this little bug that the girl who took it zeroed in on, and we thought that was appropriate," she said. "The third place photo is rain, washed-out roots of a tree and it personified what we are looking for in documenting nature and wildlife."
The contest is named after Robert McKemie, an award-winning nature photographer from Girard who traveled across the globe for over two decades to capture images of the wildlife. "We were close friends for our entire lives, and Bob got to follow his dreams when he became a wildlife and nature photographer," Kribs said. "He traveled the world doing what he loved the most." After McKemie's death in 2012, Kribs, Shearer and other acquaintances wanted to ensure that his legacy lived on. "He was such a special person who did great things, so when he passed away, we decided that we wanted to do something to honor him and what he had contributed," Kribs said. "From that, we came up with the idea of doing a photography contest for North Mac High School."
Shearer recalled a picture from last year's contest that stood out to her. "Bob had gone to England and done a series of beautiful, colorized photographs of cottages with riots of flowers," Shearer said. "One of the winners last year was an old building that had a lot of flowers in front, and when I first saw it, that typified in my mind the kind of pictures that Bob would take."
Kribs hopes that students who participate in the contest could realize skills that can take them far in life. "Bob was a small-town boy from Girard, Illinois, who ended up traveling the world to do what he loved," said Kribs. "We just want the kids to know that somebody from their school did great things and got to travel the world, and hopefully it will inspire a few kids." Donations for the contest can be sent to the North Mac Foundation, P.O. Box 117 in Virden, 62690.
Alex Camp is an editorial intern at Illinois Times. He is pursuing his master's degree at University of Illinois Springfield. Contact him at intern@illinoistimes.com