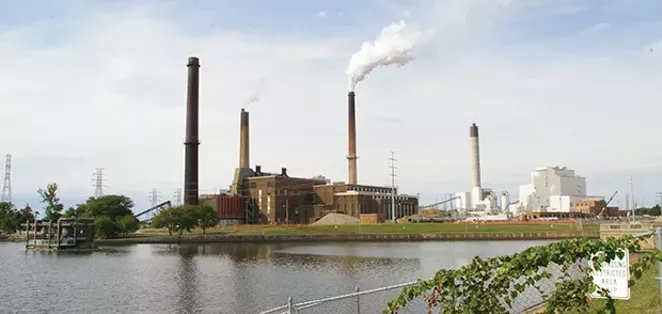 How can Springfield's City Water, Light and Power (CWLP) best provide electrical power to meet the community's future energy needs? Retiring Dallman Units 1, 2 and 3 coal-fired plants, increasing the use of renewable energy and expanding energy efficiency are some of the recommendations included in a recently released report.

Last year the city hired The Energy Authority (TEA) to develop an Integrated Resource Plan (IRP). Kevin Glake from TEA presented the results of the comprehensive study to the city council on May 6 at a meeting of the Public Utilities Committee. Anyone who uses electricity generated by CWLP or cares about the future of the city's public utility should be interested in this plan.
Public comments are being accepted now through June 3, and a public open house is scheduled for 5-7 p.m. May 20 at the Lincoln Public Library. More information and the complete plan are available online at https://cwlp.com/IRP.aspx. Comments can be emailed to IRP@cwlp.com or mailed to CWLP General Office, ATTN: CWLP IRP, 800 E. Monroe St., Springfield, 62701.
The purpose of the plan is to identify the best options for CWLP to provide reliable and reasonably priced electrical power to meet future energy needs. Recommendations are based upon balancing cost, flexibility and factors such as renewables, market prices, weather, environmental regulations, power plant retirements, electricity usage and electric vehicles. The study considered a total of 10 scenarios and ultimately modeled nine.
"The Sierra Club has been pushing CWLP to plan for the future for a long time, and this Integrated Resource Plan is a huge step forward," said Elizabeth Scrafford, Springfield-based community organizer for the Sierra Club. "Integrated Resource Plans are an industry best practice, and Sierra Club applauds CWLP for the completion of its first-ever IRP. Planning for the future is key to any successful venture."
Not many communities have a municipally owned and operated power plant, and one benefit is that residents and ratepayers can participate in the decision-making process. "Ratepayers are the rightful owners of the utility, and now they are being given a meaningful opportunity to have their voices heard. Most people don't get the opportunity," said Scrafford. "People who are concerned about finances and the environment should take time to find out more about this important comprehensive plan and submit their comments."
IRP Recommendations:
• All of the scenarios propose retiring Dallman Units 1, 2 and 3 coal-fired plants. It is not cost-effective to retain them. Dallman 1 and 2 should be retired in 2020 and Dallman 3 in 2020 or as soon as practical. Market purchases will be far cheaper.
Retiring Dallman 1 and 2 will avoid a $22 million capital expense. The cost to retain Dallman 3 is $210 million.
• Retain the Dallman 4 coal-fired plant and reassess in the next IRP. The viability of Dallman 4 will be a function of the ability to negotiate favorable coal contracts.
• Issue a Request for Proposals for renewables as soon as possible, and take advantage of federal tax credits that are expiring soon.
• Expand energy efficiency programs. CWLP has robust energy efficiency programs and high quality data documenting results. These should be expanded.
• Build a solar project that is eligible for funding through the Illinois Future Energy Jobs Act.
• Retain peaking units.
The results of the report are not surprising. Coal-fired plants are increasingly costly to maintain, and the cost of renewable energy is declining. TEA reported that since 2009 the cost of wind energy has dropped 69 percent and the cost of solar energy has dropped 88 percent.
Some members of the city council raised questions about the impact on future utility rates and the impact on jobs caused by retiring the coal-fired plants, which would need to be addressed in the final action plan.
During the public comment period after the presentation by TEA, Scrafford commented that ratepayers should be impacted positively through cost savings as a result of retiring coal-fired plants and moving to renewables. Michael Higgins of Maldaner's Restaurant said this provides an opportunity for Springfield to be a leader in moving to renewables, which would also provide a significant marketing opportunity for Springfield. Higgins also encouraged city officials to take a leadership role in providing job retraining programs for impacted employees. Don Davis, Citizens for Sensible Water use, commented on the relationship between future energy generation and water usage. He said that retiring the coal-fired plants would result in less water usage by CWLP, thus reducing the need for Hunter Lake as a future water supply. Scott Allen from the Citizen Utilities Board commented that reduction in jobs associated with coal-fired plants is not a matter of if, but when, and also encouraged the city to take a leadership role with job retraining.
Doug Brown, CWLP chief utility engineer, said that the IRP provides a comprehensive look at multiple scenarios and that the next steps are to review public comments and develop an action plan. He emphasized the need to develop a plan to minimize the impact on CWLP employees who may lose their jobs.
Karen Ackerman Witter retired from a 35-year career in state government where she worked for many years on issues related to energy and the environment. She is a former director of the Illinois Department of Energy and Natural Resources.