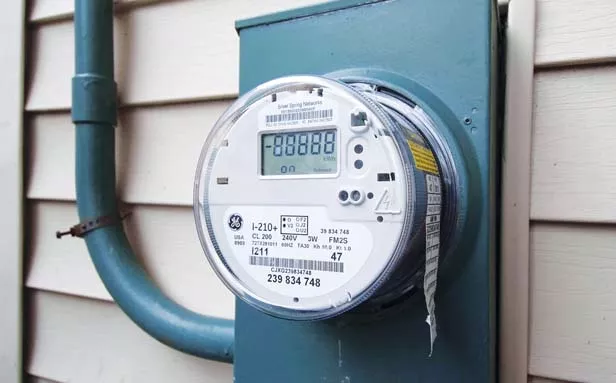 What if there were no longer a need to call the power company when the power goes out? What if appliances shut themselves off to save money? And what if it were possible to predict your next electricity bill?

On Feb. 5, power giant Commonwealth Edison hosted several exhibitors at the Prairie Capital Convention Center to display a futuristic "smart grid" system that will do all of that and more when it's rolled out over the next 10 years.

In October 2011, the Illinois General Assembly passed the Energy Infrastructure Modernization Act, which authorized a $2.6 billion investment by ComEd to modernize the state's electrical grid. ComEd has started construction of the smart grid electrical system but has not yet replaced old meters with new "smart" meters in the homes of all their customers.

Although Springfield is not part of ComEd's territory, eventually all of Illinois will be phased in to the smart grid system.

ComEd says the customer experience will be transformed. The models will enable customers to monitor their usage and the price of electricity minute-to-minute, and also predict their monthly bill.

At the convention center ComEd offered a closer look at the technology for the smart grid but also had groups who focused on customer education.

"Isn't it about time? The current grid has served us well but it's been in place for about a hundred years," said ComEd vice president Michael McMahan. "It's time to take that analog grid to a digital grid and bring all the benefits associated with that technology to the present. It's time for a modern grid. It's more reliable and will support the industries of today. They need more stable electricity and that's what the smart grid is going to bring."

The new system will not only monitor usage but it will help communicate outages more quickly, McMahan said. When electrical service is disrupted, customers call ComEd. The smart grid will now have sensors in place, which will alert ComEd control centers of an outage, allowing quicker responses and eliminating the need to dispatch workers to look for outages. He said this will fix about 700,000 customer interruptions a year and save nearly $100 million for customers.

McMahan also hopes the grid will help limit tampering and eliminate electricity theft. He said ComEd is also trying to push customer education before deploying the smart meters into residences.

While ComEd moves forward with smart grid plans, the Citizens Utility Board wants to make sure customers get to see the benefits and not just the bill. CUB is a consumer advocacy agency set up by the state.

CUB spokesman Jim Chilsen said the agency originally opposed the legislation because of how ComED proposed to pay for the upgrades. After the bill passed, CUB moved its focus to making sure ComEd lives up to the promises of building a smart grid that actually benefits customers.

"We do see the potential if done right," Chilsen said. "The smart grid could save consumers money and prevent widespread outages. We don't want consumers to get the bill without the benefits. The people getting the greatest benefit should be the actual consumers. That should be the goal for the smart grid."

He said CUB has hosted open forum discussions to educate customers about the smart grid.

"There is a lot of skepticism from customers but they can be forgiven," Chilsen said. "You're talking about utilities that for years have been locked in battles to raise rates, owned by major power generators and their interest for years has been in people using more electricity so they can make more money."

However, he said CUB does believe the smart grid will open the door for vital improvements to electrical systems.

"In a lot of ways we can't make the improvements to our power grid without a smarter power grid," he said. "Nobody would say the power grid the way it's built now is working for consumers. Everybody would agree that the power grid is in need of upgrades."

Both CUB and Ameren believe the smart grid will move electricity into a direction where consumers are no longer at the mercy of their utilities but instead will be more independent and able to make decisions which will impact their bills.

According to CUB, appliances just plugged in but not being used can devour up to 10-12 percent of electricity. A smarter grid could open the door for smarter appliances, which could be powered down during peak price times.

"If anybody is concerned about making electricity more efficient or concerned about the environment and making small scale renewable energy more accessible to people in Illinois, you have to start with a smart grid," said Chilsen.

Contact Jacqueline Muhammad at intern@illinoistimes.com.