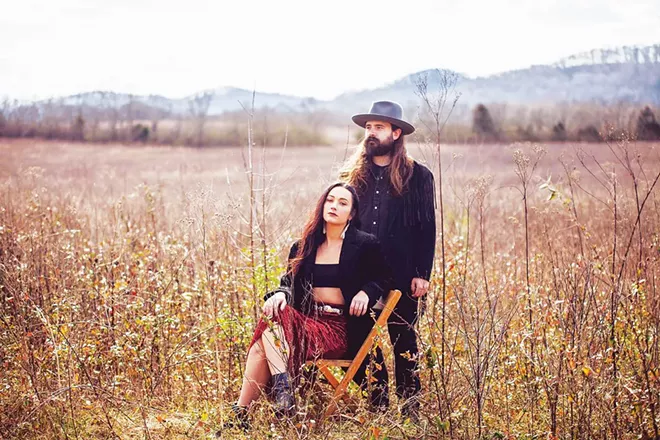 Welcome everyone, to another week of coronavirus life in lockdown. We send out our best to all at the forefront of the battle and to those directly in contact with the thing. From what news I have gleaned from reliable sources, we've done fairly okay in self-isolating and are headed toward some kind of post-pandemic world soon. So let's continue to pay attention and participate in thoughtful actions for the good of all and get there as safely as possible.
And with that thought comes the reality of "what do we do" with live music options as venues reopen under proper guidelines in place to protect the public health. Perry Zubeck, a well-known musician and performer about town, plus sole proprietor of Fine Tune Creative, his marketing consulting firm designed for small to medium businesses, contacted me last week with some very interesting and honest thoughts on this reopening stuff. Perry not only has played in many (most) of the local venues, he also works with several of the top ones in marketing their businesses, so he's right there in the thick of it on all sides. His point centered around, when things reopen and guidelines are followed, basically how do you pay for a band or live music while adhering to the limited number of customers allowed in the venue. He talked of years ago when we all paid a cover charge of two, three or, heaven forbid, five bucks to go see a band, and the "door" went to the musicians and sometimes the bar would kick in extra. Is this something that the venues and audiences are willing to do again to support live, local music? The question is a good one and like many good questions, brings up even more possibilities and issues. Thanks to Perry for presenting the premise of how to pay musicians for live music performances while keeping venues going as well, post pandemic. Come think of it, that's long been an issue, so we shall see how it plays out amongst the players.
In the meantime, as we wait for venues to reopen and host live music again, our locally based Facebook Live shows continue to appear with even more regularity. I see Springfield singer-songwriter Rylie Bourne, with her Nashville based-duo, Lonehollow, plays this Thursday at 7 p.m. On Saturday, I join Tom Beverly the Elder and Tom Beverly the Younger at 7 p.m. to pay tribute to Bob Dylan on the eve of his 79th birthday, as "Three Toms do One Bob" as best we can. A couple of benefit concerts happen on Saturday, both coming at you at 7 p.m. as Jason McKenzie continues with his Home Concert Community Support Series, this one sending all monies to the 1854 Pub in Pawnee and Big Daddy Jasper streams live with Give Back to the Curve, donating all earnings to the Curve Inn staff. Joel Honey of BUK fame, goes after it this week with four separate, three-hour gigs all listed in our Live Music (virtually, anyway) section. And you do know that Facebook leaves all these streams up for you to peruse at anytime, anywhere you have online access. So enjoy these performances, and thousands more from all over the world, in real time or at your leisure.
And lastly, I'd like to apologize to the Springfield Uketopians for saying their latest video project was Don't Worry, Be Happy, when it was actually Three Little Birds by Bob Marley. I worried a lot about that mistake this week, despite the sentiments expressed in both songs.
Stay safe, keep active, follow guidelines and see you soon.