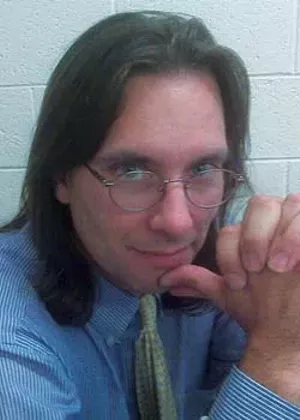 Pre-fest offerings

Three films will be shown during Friday's pre-fest party and it would be hard to imagine a more eclectic trio.

Skatin' 66 follows the adventures of the rolling rapper Robbie Love, an enthusiastic singer whose big heart overshadows his musical talents. In an effort to promote his upcoming album, Love decides to skate the entire length of Route 66, all 2,432 miles of it. But what begins as a publicity stunt takes on a life of its own as Love decides to visit children's hospitals along the way as well as raise money for a variety of causes. The cast of characters Love meets adds flavor to the film as we encounter a wide variety of people who are quietly living their lives to the beat of their own drum. Personal and quirky, this documentary winds up being a moving experience.

Elias Plagianos' The Crimson Mask is a stylish exercise in film noir about Parker, a washed up wrestler who does his best to shake his seedy past and Caine, a businessman whose life begins to unravel. It's no wonder the film has won awards at 10 major film festivals as Plagianos effectively combines various cinematic conventions and styles to create a distinct, colorful world that is at once familiar, yet unique. In the vein of Sin City, this is truly unique feature that plays like a studio film despite its modest budget.

(Note: The evening's third film, Golden Blade III: Return of the Monkey's Uncle, a Kung Fu spoof, was not available for preview.)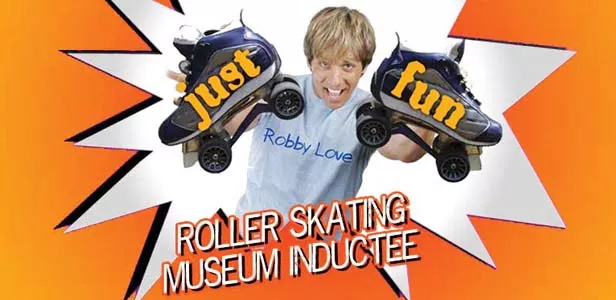 The Saturday sessions
With six separate sessions and 38 films set to be screened, this is by far the busiest day of the festival as well as the one in which viewers will be exposed to the widest range of film genres and styles. A rewarding marathon to be sure, it is one that will delight film lovers with its eclectic mix. Among the day's highlights are:
Sinnerman
– A young man at the crossroads of his life makes a fatal decision that irrevocably alters his character in this moody moralistic tale. Director Travis Pittman holds his cards close to his vest, effectively generating suspense as we gradually come to realize what's at stake in this taut, sobering tale.
And Seven Hours Later
- This quirky little comedy about how inter-office cliques are shattered once two co-workers from vastly different departments wind up stuck in an elevator for seven hours is a wonderful example of effective economic filmmaking. Running a scant seven minutes, director Lynelle White puts her two actors through the ringer in this cute emotional rollercoaster of a movie.
Stalk Much?
– Who says stalking your ex doesn't have its upside? This tight little comedy charts one man's reaction to his girlfriend leaving him which results in his staking out her apartment. Surprisingly, he finds true love along the way…maybe.
Death in Charge
– The Grim Reaper winds up babysitting for a neglected teenager and finds a kindred spirit in the process. However, her presence leads to an unforeseen series of events.
Sugar
– This wonderful romantic comedy examines the reveries of a young waiter whose mind spins when a beautiful young woman asks for sugar. Unfortunately, he takes things one step too far in this delightful fantasy.
Vietnam Long Time Coming
– This genuinely moving documentary captures Vietnam vets returning to that country to reunite with their former enemies to compete in an arduous 16-day bicycle ride. Along the way confessions are made, burdens are unloaded and old wounds are healed in this emotional examination of redemption and forgiveness.
Soap
– This tense, darkly humorous tale follows a neglected wife in over her head when she finds her lover dead due to the most peculiar of circumstances. This cautionary tale tragically snowballs out of control and you can't help but laugh at how logically one small incident can become a nightmare.
Foet
– Director Ian Fischer takes a broad swipe at our consumerist society with this gruesome tale of a pro-life supporter who becomes obsessed with handbags made from fetal skin. The film's disturbing subject matter is effectively rendered and hard to shake.
The Sunday lineup
Four sessions and 20 films are on tap for the last day of the festival, which culminates with the screening of the seven best films, all of which are exceptional in their own right. In addition to those features, three others stand out during this final afternoon.
The Dying Western
– Fiction and reality begin to blur for a delusional extra in Hollywood westerns who takes great pride in his ability to pull off convincing death scenes. However, when his wife is diagnosed with cancer, he tries to best her as she deteriorates, which alienates his son.
Live from New York
– This touching documentary examines the devotion of Louis Klein, a man who has attended 546 tapings of "Saturday Night Live" over the course of 28 years. Not just an obsession, Klein's devotion becomes a cornerstone of his life as well as the show's.
My Name is Jerry
– It's never too late to turn over a new leaf as Jerry (Doug Jones), a lonely middle-aged salesman finds out. After falling for a much younger woman, who introduces him to punk music and a new attitude towards embracing life, he tries to mend the fences with his estranged daughter. Charming and quietly effective, this dramedy, co-produced by IT%u2008contributor and Springfield resident Zach Baliva, hinges on Jones' ability to engage us and the quirky charm of his co-star Katlyn Carlson as Jordan, the object of his affection. Sweet and unassuming, the film reels you in when you're not looking and provides a moving message without the maudlin flourishes.