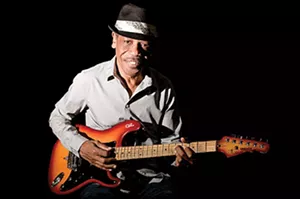 Here we are full of holiday spirit, and hopefully spirits too, ready to finish off the holiday season with Christmas and next week's New Year's Eve. This year our weekend is a bit off as the big day occurs on a Friday, but there are a few shows on Christmas night and then on Saturday and Sunday to make up for the slow Friday music making.

First, I need to share some funny (to me, anyway) tales of holiday happenings over the weekend. I played a private party for my good friend Chris Knight in Chicago on Saturday along with my best friends Tom "Dooley" Woolsey and Tony Berkman. Dooley and I, during our car ride, congratulated each other on surviving all our fun times, then immediately wondered what our next crazy adventure would be. We didn't have to wait very long, for the private party provided a wild, fun time.
After recovering from the trek up four flights of stairs with our gear, we rocked the house, making up songs on the spot as Chris went wild. There's now a number called "Dance Off", alive and well in the music universe, but I doubt anyone will ever hear it again. The real highlight was a one-woman cabaret show following us, featuring a festively costumed entertainer singing bawdy Christmas tunes with a voice straight from a smoky nightclub. There were tales of Rudolph getting his red nose from being a drunk, a baby Santa who is the reason for the season and few versions of popular Katy Perry and Miley Cyrus songs that would not be permitted on the radio. My favorite of all was the best rendition of "Grandma Got Run Over By a Reindeer" that I've ever heard. I think that song is one of the worst ever, and she tackled it in a dramatic reading, enhancing the awful story of a poor woman off her meds getting killed by Santa's sleigh in a campy, minor key, cabaret style, making this tragedy of a song nearly bearable. I can't wait to learn and sing it that way myself. Yes, it was good enough to steal.
My next holiday happening is certainly much sweeter and more kind. As I played at Julia's Kitchen and Lounge on Sunday morning (Oh yeah, we arrived home at 5:11 a.m. and I was playing again at 10:30), there were these cute girls aged about 5 and 3. They had matching outfits and blonde pigtails and were dancing wonderfully to some bouncy songs I played. When we went into "Jingle Bells", the older sister knew some of the words, but the younger just stood by me and did the "hey!" part perfectly in time, jumping in the air and being about as darling as a thing can be. So there are my polar opposite stories of Christmas music fun for last weekend. Ho ho ho!
On Christmas day proper head out to The Curve Inn to say happy birthday to sound man Ric Major. Voted Best of Springfield sound guy every year we've offered the category, "Skip" has been a friend to music and musicians for several decades and continues to do so at The Curve several days a week. Joining in the officially named "Skippy's Birthday Bash and Christmas Time Soul Revival" are in Skip's words, "Springfield's best kept secret", the awesomely excellent Kapitol Sound band. Please make it out to say hi as Ric turns 59 doing what he does best, making us folks making music sound good. Thanks for all you do Skippy!
Check our listings for other cool weekend gigs, including the fabulous James Armstrong playing his blues at The Alamo on Monday. And have a Merry Christmas!
Contact Tom Irwin at tirwin@illinoistimes.com.