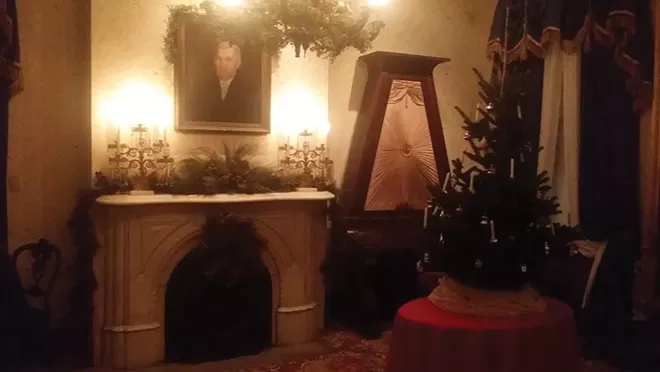 Volunteers have decked the halls of one of Springfield's oldest homes, the Elijah Iles House, to help show how Christmas was celebrated in the 19th century and how it evolved from the 1840s through the 1890s. The open house will feature live readings of an 1866 Christmas story with Thomas Nast illustrations, live music by the duet Peaches and Bacon, kids' cookie decorating and holiday refreshments. Later in the evening, candlelight tours will be offered when luminarias will light the outside of the historic home, while candle and lamp light will provide illumination inside, just as in the 1840s. The Burr Oak String Band will provide live acoustic music and hot spiced apple cider and cookies will be served. The open house and tour are free; donations are welcome. For more information, visit ileshouse.org or call 492-5929.
Historic Christmas Open House
Sat., Dec 14, 1-4 p.m.
Candlelight Tour
Sat., Dec 14, 5-8 p.m.
Elijah Iles House
628 S. Seventh St.
492-5929
Free