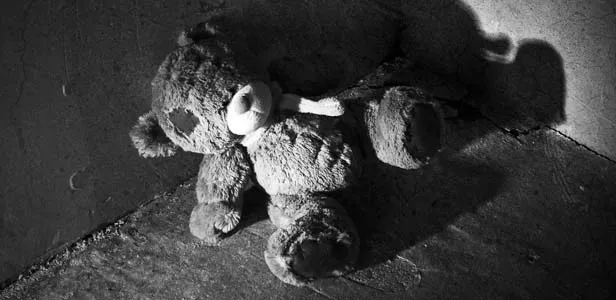 The Illinois Department of Children and Family Services continues to employ at least one caseworker found to have neglected her own foster children. Administrative rules calling for a review of the employee's license to handle cases have apparently not been enforced.
In September 2008, Linda C. Jones of Springfield, an 11-year DCFS child welfare specialist and state-licensed foster care provider, was found by DCFS to have neglected three of the foster children in her care. As a caseworker, Jones investigates and evaluates accusations of child abuse and neglect against others.
The department's investigation of Jones revealed that she regularly used corporal punishment as discipline with each of her children. Defined in court documents as "any type of physical punishment, discipline, or retaliation inflicted on any part of the body of the child," corporal punishment is forbidden as a means of discipline for foster parents under DCFS rules.
Although the investigation found that none of the children in Jones' care were seriously harmed and no criminal charges were filed against Jones, the investigation found Jones put the children "in an environment injurious to their health and welfare."
The department decided to remove one of the children from Jones' home, though the other two foster children remain under her care, according to court documents.
The Illinois comptroller's office, which handles payment of state workers, confirmed that Jones continues to work at DCFS, more than a year after the department found her to have neglected the children.
The Illinois Administrative Code requires caseworkers to be licensed by the Direct Service Child Welfare Employee Licensing Board. Anyone with a finding of abuse or neglect against them – such as Jones – is ineligible to receive a license. Once an individual is licensed, however, the board is supposed to review such cases and decide whether to revoke the license.
DCFS spokesman Kendall Marlowe said he could not reveal whether DCFS or the licensing board have taken any action in the Jones case because of privacy rules. Disciplinary measures taken by DCFS and the actions of the licensing board are confidential, Marlowe pointed out.
But a DCFS employee who asked not to be identified said the licensing board has yet to review Jones' case. DCFS has reassigned Jones to a desk job where she no longer deals directly with children, the employee said.
"The ball was dropped in this case," the employee said. "But it has been picked up, and things are on the right track now."
The case also raises questions about a DCFS policy allowing caseworkers accused of neglect to stay on the job during their investigation.
When a caseworker is accused of abuse, they are normally put on administrative leave pending the results of an investigation into their case, according to DCFS spokesman Jimmy Whitelow. However, caseworkers accused of neglect are usually allowed to continue handling cases during their investigation.
In other words, caseworkers accused of neglect can continue investigating accusations of neglect against others.
Dina Coates Koebler, executive director of The Parent Place in Springfield, declined to comment on the DCFS policy, but said she sees no difference between abuse and neglect when it comes to staffing her DCFS-funded agency.
"In my mind, abuse and neglect are the same thing," she said. "Either you're clean or you're not, and either you can work for us or you can't."
Joe Goulet, executive director at the Sangamon County Child Advocacy Center, said a volunteer found to have committed child abuse or neglect while working with his agency would be removed.
"We do not hire or accept as volunteers anyone with a finding of abuse or neglect," Goulet said.
But Marlowe said DCFS must observe union contract rules that govern discipline procedures, making the decision of whether to fire a worker more complex.
"The collective bargaining agreement governs employee discipline and provides for a process of grievances and appeals," Marlowe said. "The revocation of a license can be grounds for discharge."
Contact Patrick Yeagle at
pyeagle@illinoistimes.com
.