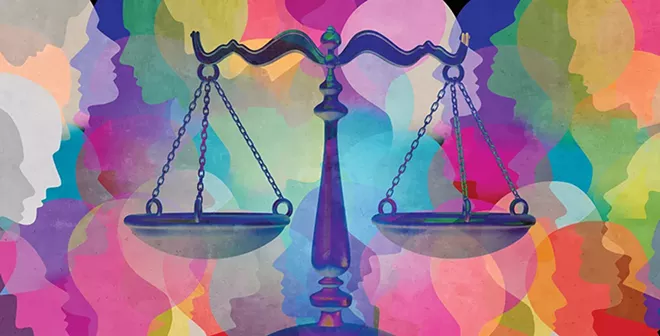 Illinois is one of 37 states that requires people under age 18 to notify a parent before getting an abortion. The state's Parental Notice of Abortion Act (PNA) makes health care providers give "adult family members" at least 48 hours of notice before a minor has an abortion. Youth who seek an abortion but don't want to inform family can instead seek a "judicial bypass" – and go to court to ask for a notification waiver from a judge. The youth must prove they are mature enough to make the decision on their own, and that telling a parental figure is against their best interest.
Opponents of the 1995 law are calling for the repeal of PNA, which would make the judicial bypass process obsolete. A new report from Human Rights Watch and American Civil Liberties Union (ACLU) of Illinois, published last month, confirmed many youth who seek a judicial bypass do so because they fear abuse and alienation.
The report included data based on feedback from nearly 200 young people who went through the state's judicial bypass process, as well as interviews with dozens of experts around the state. Of respondents, 40% said they feared being forced to continue with pregnancy, 40% worried they could be kicked out of their homes or cut off financially and 30% worried sharing news of their pregnancy would harm family relationships.
"We found that PNA has devastating effects on young people, it violates their human rights and undermines their safety and dignity," said the report's lead author, Margaret Wurth, a senior researcher at Human Rights Watch. The report found that the vast majority of those under the age of 18 who seek abortion – more than 85% – involve parents or a legal guardian. "Those who do not have serious reasons," Wurth told those gathered for a virtual news conference March 11.
ACLU of Illinois spent years challenging PNA in court. In 2013, the nonprofit began the Judicial Bypass Coordination Project (JBCP). The project offers free information and legal assistance in judicial bypass proceedings. It is staffed mostly by trained volunteers, who have assisted more than 1,000 minors over the past several years. Attorneys have represented more than 500 young people. In virtually all of those cases, a petition to waive parental notice was granted.
Emily Werth, staff attorney with ACLU of Illinois, has represented about 85 minors who have gone through the court process. She said clients come from all over the state, and from a variety of racial and socioeconomic backgrounds. "But there is one thing that is universal for all of them, in my experience. And that is the judicial bypass is a daunting process that creates fear and anxiety," Werth said. "There have been young people I've worked with who simply could not find a way to miss school to attend court during business hours without their parents being alerted." Some were put in dangerous situations once their attempts to appear before the court were found out, she said. "And then there were clients who were delayed for so long by the barriers to access in the judicial bypass process that they ended up being no longer within the legal window to obtain an abortion."
ACLU of Illinois is calling on the legislature to repeal the PNA. The change would make abortion similar to other reproductive health matters for minors – such as pregnancy and birth control – in which a medical provider does not have to share details with parents.
Brigid Leahy, director of government relations for Planned Parenthood of Illinois, said the repeal effort is urgent. A measure filed last session stalled, as did much legislation not related to the pandemic. But the pandemic has made access to the judicial bypass process even more cumbersome, she said.
Meanwhile, all clients, including minors, who seek abortion through Planned Parenthood get counseling, which can help identify if clients need protected from domestic abuse. Clients meet with social workers who check on their well-being and outline options, including continuing the pregnancy and adoption. "We can help that patient navigate those things," she said. Leahy points out leading medical organizations oppose forced parental notice laws, including the American Medical Association and the American Academy of Pediatrics.
While it's a small percentage of youth seeking an abortion who don't tell a parent, current law is harmful to those young people, said Leahy. "The process of going to court is incredibly stigmatizing, shaming and unnecessary." Lobbyists for repeal say new legislation has been introduced and they anticipate a vote on the proposal by the end of May.
Contact Rachel Otwell at rotwell@illinoistimes.com.