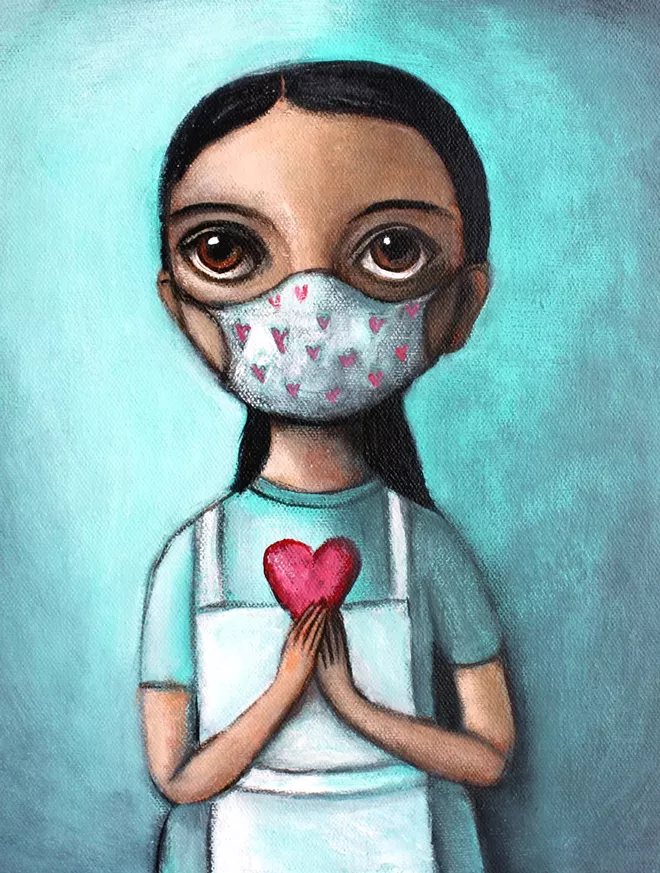 <!—————StartFragment—————>Grocery store workers. Mail carriers. Sanitation workers. Nurses. Teachers. Those braving the unknown.
Illinois Times
invites you, our readers, to thank an essential worker in your life. We're all having to cope with the impact of this pandemic. Those on the frontlines are carrying a heavy burden and adjusting to a new normal. We want to pay tribute.
Here are the ways we urge you to get involved:
<!—————StartFragment—————>•
If an
essential
worker is in your life, be they a friend, family member, or person you rely on, tell us about them. In roughly 200 words, capture what about them makes you grateful and what you've witnessed them endure. Email your writing to rotwell@illinoistimes.com.
Please, if possible, send a photo that complements your story.
<!—————StartFragment—————>•
We also want to see the "heart work" created to honor health care and other essential workers. If you or your kids have created artwork such as chalk drawings and messages or hearts for the windows, send us a picture and let us know who to credit. Email these submissions to
rotwell@illinoistimes.com
.

A selection of these pictures and "thank yous" will be edited and published in the May 7 issue and stories and pictures will also appear online.

Please send your contributions no later than April 24.
<!—————EndFragment—————>