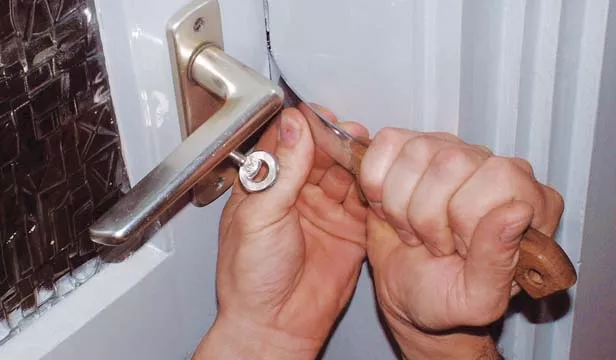 A local burglary ring responsible for numerous break-ins during the past several months has been busted, but several people implicated in the crimes remain free.

On July 23, the Springfield Police Department announced the arrest of five young men who were allegedly responsible for around 100 instances of theft from homes and cars in Springfield and surrounding communities. Records of police interrogation of the suspects show about a dozen other youth allegedly either committed theft or received stolen property, but have not been charged with any crimes. A sixth suspect, who is a minor, was arrested in connection with the burglaries, though he has yet to be charged.

The five arrests resulted from a June 25 burglary at 2529 S. Eighth St. One suspect allegedly gained entry to the house by threatening an occupant with a knife, then found and threatened a second occupant. The suspect allegedly punched one occupant, urinated on both occupants and let three accomplices into the house to help him take valuables.

As a result of investigating that crime, police arrested Kevin L. Arnold, James D. Bradshaw and Tyler M. Petropolous, all of Springfield and all 18 years old. Two minors were also arrested, though they are not named to protect their identities. Each of the arrestees are suspected of multiple break-ins to cars and homes, though not all were allegedly involved in the burglary at 2529 S. Eighth St. Using slang like "going swimming," some of the suspects mentioned the crimes on their Facebook pages on the Internet and attempted to sell stolen property there. Eighteen-year-old Chaz D. Rhodes of Springfield, who had committed crimes with at least one member of the burglary ring, pled guilty to one charge of residential burglary in May and was sentenced to seven years in prison.

The loosely-organized group of youth allegedly broke into homes and cars in Springfield, Chatham, Rochester, Sherman, Riverton, Pawnee and several subdivisions in the area, allegedly stealing electronics, money collectibles and even golf clubs. Five of the youth are allegedly responsible for the June 28 armed robbery of Game Xchange, 2625 W White Oaks Dr. During that robbery, a suspect threatened a clerk with a knife and tied her up with an extension cord, allowing his accomplices to steal cash and goods from the store.

Interrogation records show each of the suspects admitted to several crimes and implicated several other people in related crimes, but many of the implicated suspects have not been arrested or charged with any crimes. That includes at least two individuals who admitted to driving getaway cars for suspects committing theft and others who admitted to receiving property they knew to be stolen.

Records show the mother of one alleged getaway driver told police she was sending her son to a boarding school in Missouri, and the suspect was apparently then allowed to leave the state. During a previous search of that suspect's vehicle, police had found a wooden box full of collector coins that had been reported stolen.

One 16-year-old suspect, whose name is withheld to protect his identity, is being tried as an adult on one count each of armed robbery, battery, aggravated battery, home invasion and residential burglary, as well as two counts of theft. He told Illinois Times that he and another member of the burglary ring were unfairly taking the brunt of the charges.

"I didn't do nothing but smoke and hang out with the wrong crowd," he says, adding that he does is not currently assigned to a public defender. "There's no public defender to defend me properly. The detectives should look more into the case and find the truth."

Sangamon County Assistant State's Attorney Jamiela Kassem, who is prosecuting three of the suspects, declined to comment on whether any other suspects would be charged with crimes in the case, saying it was an ongoing investigation.

Contact Patrick Yeagle at pyeagle@illinoistimes.com.