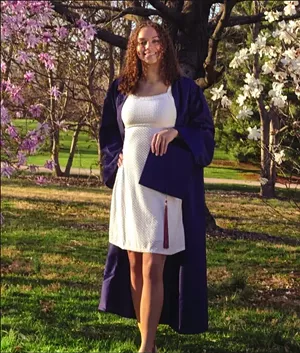 Three local high school seniors are each receiving $1,500 scholarships to further their education, thanks to Black Lives Matter Springfield. The initial goal was to provide $500 scholarships; however, the organization tripled that amount as a result of community participation in "dine to donate" fundraisers and direct donations to the scholarship fund. Locally-owned AzTca and Boone's were the participating restaurants.
The scholarship winners are Mikaela Lindsay, Springfield High School, who will be going to the University of Illinois Chicago to study computer science and design; Tori Taylor, Rochester High School, going to Washington University in St. Louis to major in biology/pre-med; and Leah Newman, Lanphier High School, headed to Illinois State University majoring in business administration.
BLM Springfield will recognize the three scholarship winners Sunday, May 29, at the third annual Black Lives Matter Solidarity Procession beginning at 1 p.m. The procession starts at the BOS Center/Sangamon County Building parking lot, with a procession through downtown.
Sunshine Clemons, cofounder of BLM Springfield, organized the first procession in June 2020. A thousand peaceful protesters joined the vehicle procession in the early days of the pandemic to rally against the killing of George Floyd and police brutality. This third annual event is in honor of Breonna Taylor, Dreasjon Reed and George Floyd, along with the other men and women killed at the hands of law enforcement.
Community members are encouraged to decorate their vehicles and create signs to show love, support and hope for the cause. Black Lives Matter Springfield works to nurture, protect and empower the Black community. More information is on the BLM Springfield FaceBook page: https://www.facebook.com/BLMSPI.