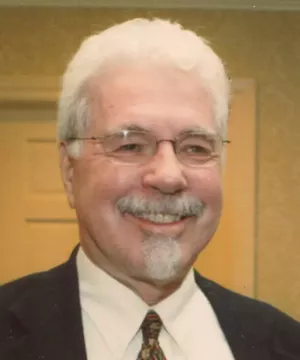 B. Douglas Anderson, 78, of Springfield, died Sat., Jan. 30, 2021, peacefully at his home, with his loving husband by his side, after a long struggle with Parkinson's Disease.
He was born on Feb. 20, 1942, in Boston, the son of Gustav and Gladys (Janes) Anderson.
Dr. Anderson was graduated from Cambridge Latin School. He received his AB from Boston University, his M.Ed. and D.Ed. from Temple University, his J.D. from the University of Cincinnati and his LL.M. from St. Louis University. He was admitted to practice law in Illinois, Ohio, the United States Supreme Court, the United States Courts of Appeal for the 6th and 7th Circuits, the United States District Courts for the Northern and Southern Districts of Ohio and Central District of Illinois. In the 1960s, Dr. Anderson taught at the Philadelphia Public School District, Temple University, Glassboro State College and Drexel University. He was a professor of educational foundations at the University of Cincinnati, 1970 to 1977. He engaged in the practice of law in Ohio and was an administrative law judge for the Ohio Personnel Board of Review. He served as assistant attorney general of Ohio from 1978 to 1986. From 1986, Dr. Anderson was professor of educational leadership at the University of Illinois at Springfield, where he also served as campus legal counsel and associate university counsel for the University of Illinois, until his retirement in 2007 when he became professor emeritus. He had been active in numerous professional organizations including the Illinois State Bar Association, the National Association of College and University Attorneys and the American Association for Higher Education. He had volunteered with community organizations including having served as chair of the Board of Trustees of the Illinois Symphony Orchestra, having been on the Board of Directors of the Springfield Area AIDS Resource Association and Springfield Area AIDS Resource Association. He was also a member of the American Civil Liberties Union, People for the American Way, The Human Rights Campaign, Friends of the Unitarian-Universalist Association and the American Humanist Association.
He is survived by his husband, Edwin K. Wittrock; four sons, Scyld (wife, Juyong Pae) of Columbus, OH, Dag of Geneva, OH; Seth of Arlington, MA and Tobias of Ashland, MA; grandson, Elias and several nieces, nephews and cousins.
Cremation will be provided by Lincoln Land Cremation Society.
A gathering for family and friends will be announced at a later date.
In lieu of flowers, memorial contributions may be made to the Central Illinois Foodbank, P.O. Box 8228, Springfield, IL 62791, the Southern Poverty Law Center, 400 Washington Ave., Montgomery, AL 36104 or The Point Foundation, P.O. Box 60108, Los Angeles, CA 90069.
The family is being served by Lincoln Land Cremation Society.
Please visit lincolnlandcs.com to offer your condolences.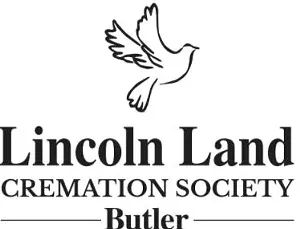 Paid Announcement