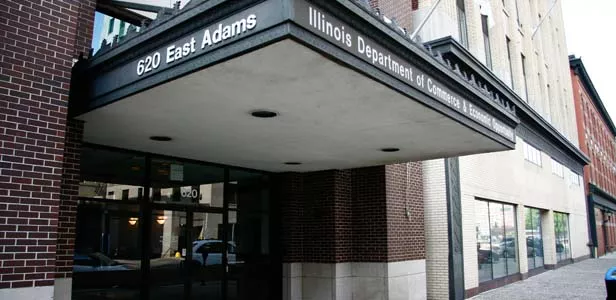 An audit of Illinois' Central Management Services agency released April 13 shows multiple deficiencies in the agency's operations, including misspent funds and numerous accounting errors.

The audit, from the office of Illinois Auditor General William Holland, shows CMS made unnecessary emergency expenditures and accounting mistakes in several areas, and the department continues to pay too much for expired state office leases. Out of 19 findings of "material weakness" and "significant deficiency" in the audit, 18 were repeated from previous audits. CMS handles multiple duties for other state agencies, such as procurement, technology and employee benefits.

One of CMS' duties is property management for other state agencies, but 116 of the state's 525 property leases – 22 percent – are expired, meaning the state pays month-to-month rental rates on leases that could be renegotiated for better terms.

"The department is not actively managing its leased space or occupancy, nor bidding and renewing, or consolidating its existing leases resulting in a substantial number of leases that have not been timely renewed or terminated," Holland wrote. "Many of these leases have been in this status for over five years …. The department has not assessed effective utilization of the space and has not negotiated terms that may be more favorable to the state."

The Illinois General Assembly passed a law effective July 1, 2010, that limits such "holdover leases" to six months.

"We fully anticipate that we will be in compliance with the holdover lease provisions of the act by its effective date," CMS told auditors.

CMS has reduced its backlog of holdover leases from 300 in 2006 to 116 currently, and Holland notes that the remaining work is complicated by "staffing issues," including the retirement of experienced staff and the subsequent hiring of inexperienced staff.

Rep. Raymond Poe, R-Springfield, says he'd like to see negotiations done sooner.

"This thing is continuing, and as a person who is leasing, I think we should be renegotiating those leases right now," Poe said. "People are willing to give us better deals, so we should take advantage of the market right now."

Holland says CMS made improper emergency procurements for cell phone service that could have been avoided. The state's master contract for cell phone service had to be canceled and renegotiated, he notes, resulting in CMS' acceptance of uncompetitive bids on an emergency basis beyond the 90-day time limit allowed by law.

"Proper planning and foresight would have allowed for these services to be competitively bid," Holland wrote, adding that the department "circumvented the bidding process mandated by the Illinois Procurement Code." He says CMS spent $5.7 million on cellular services from January 2009 to September 2009, and $33.6 million for Internet service from December 2008 to December 2009.

"These services should not have been an emergency and should have been competitively procured," Holland wrote.

The audit also points to multiple areas in which CMS financial records were not kept properly. In one instance, CMS was found to owe the federal government more than $5 million because of regulations on how much excess federal grant money could be kept in reserve before it must be paid back. The audit revealed that department's substandard accounting practices led to miscalculation of costs in several areas, such as a $125 million understatement for worker compensation in FY2008 and a $4 million overstatement in the same fund for FY2009. CMS also listed expenses under one fiscal year when reporting to the federal government and another fiscal year when reporting to the state, according to the audit, which shows that some costs charged to the federal government were not allowed under federal regulation.

CMS agreed with most findings in the audit, saying the department was aware of many issues already and is working to resolve them.

"We have made significant improvements to our process," CMS told auditors, "but we acknowledge that no process is perfect, so we will continue to assess our operations and implement improvements as needed."

Contact Patrick Yeagle at pyeagle@illinoistimes.com.