"We're grateful that we still have this nice space to be in. It's really made a big difference to what we've been able to deliver to the community," says Janet Seitz Carlson of the Prairie Art Alliance. This time last year, the Hoogland Center for the Arts, which houses the PAA's handsome HD Smith Gallery along with providing office, performance and rehearsal space for many other local arts organizations, was in the midst of a desperate fundraising effort to pay off an exorbitant mortgage. The campaign was a success, and the Hoogland's newfound financial stability seems to have engendered an overall feeling of relief in Springfield's arts community. "Still, with any arts organization or nonprofit, there are always financial challenges to overcome," says Seitz.

This sentiment is echoed by Penny Wollan-Kriel, executive director of the Springfield Area Arts Council, another Hoogland resident. "It's great that the mortgage is taken care of, but there are still enormous day-to-day costs. Fundraising is far from over." As for the Arts Council, "We've kept our programs going, for the most part. We are down a little bit in terms of receipt of memberships and donations," she says. "But I still think we're moving forward." Gearing up for this year's First Night arts performance celebration on New Year's Eve, Wollan-Kriel marvels that they have added 16 new performers, and likens their focus on local talent over established national or regional acts as the Arts Council's version of the popular "buy local" philosophy. Still, the specter of financial difficulty gives her pause. "The main concern for 2013 is on the federal level, regarding chartable donations. Are they going to strip nonprofits of donations? Will they cap it? Whatever decision is made on that front is going to have a huge impact on groups like ours. We don't have the multimillion-dollar budgets that some organizations have in more metropolitan communities. Everyone who is hit by this sort of thing will get hurt, but we little guys seem to get the brunt."

If the Arts Council represents the "little guys," then the scrappy upstarts at 3rd Thursday are positively minuscule. As indicated by their name, on the third Thursday of every month, a constantly shifting group of artists presents their work in what longtime organizer and artist Ted Keylon proudly calls "a flea market of art, kind of a glorified garage sale." Not only are the artists involved always in flux, but the venue has changed several times, with the Dec. 20 show happening at Donnie's Homespun (107 W. Cook). "There are people who question whether it's an art show with music or a music show with art," says Keylon, who also describes the non-incorporated, not-not-for-profit 3rd Thursday as "about as organized as we can be without going legit." He goes on to describe the not-insignificant fact of the monthly show's longevity as a point of pride. "We refuse to skip a Thursday. We must accept this challenge or admit defeat." The show has now successfully run for 37 consecutive third Thursdays.

This ramshackle, flea market spirit stands in contrast to the loftier mission and juried exhibits of local artistic collective the Pharmacy, which only opened its doors in 2011 but has maintained a strong presence this year with its schedule of well-attended, thrice yearly gallery shows. However, like 3rd Thursday, the visual arts are only one aspect of what the Pharmacy has to offer. "We're trying to expand into music as well," enthuses Adam Nicholson of the Pharmacy. "We will be playing host to a songwriting workshop called Songsalive! this year, and hopefully that will lead to other things of that nature." Nicholson also administers the Pharmacy Literati, which holds monthly writing workshops as well as a "completely open-format open mic." In 2012, the Literati hosted an intimate performance by slam poetry founder Mark Kelly Smith, who brought great energy and inspiration to the small space. The year 2013 may also see the start of Pharmacy art classes aimed at very small children, to be run by member artist Janet Kueber Sgro.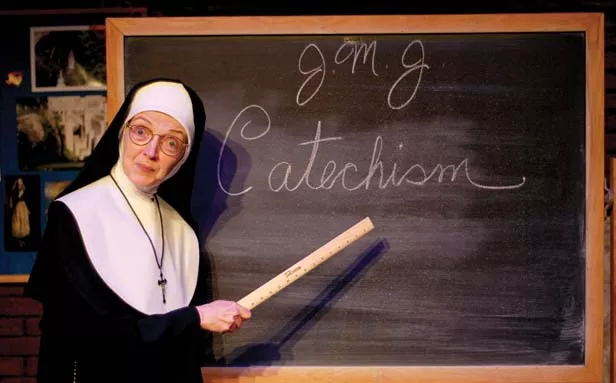 The Hoogland Center for the Arts itself has seen some changes this year. With the mortgage paid off and the installation of former WICS-TV chief meteorologist Gus Gordon as full-time artistic director, there has been an opportunity to explore fresh avenues, including a new education program. "This year we were really able to sit back and plan out our theatrical season, whereas before we tended to think in the short term to help raise money," he says. "We've been able to present different shows for eclectic tastes, from Ain't Misbehavin' to Avenue Q to I Do, I Do, three very different shows." He also points out the broad variety of performers from out of town who have played at the Hoogland, including the Beatles and Doris Day tributes as well as the prickly political commentary of punk rock icon Henry Rollins. "The biggest thing we were able to accomplish was to add an educational element to what we do, in the form of the Hoogland Kids and Teens, which gives local children a chance to get some performance and training under their belt. That's really why we're here: for the kids in the Springfield Ballet Company and the kids in the Springfield Theatre Centre PAVE program and the Youth Symphony, and now this. It's not about necessarily being the next big singer or next big dancer, it's about discovering self-confidence and self-worth, and I think that sends a kid on a very healthy path."

Things also seem to be on a healthy path for the Springfield Theatre Center, housed at the Hoogland. "My perception, at least, is that things are looking up," says STC executive director Jim Leach. "Like everybody, we saw a little bit of a drop-off in attendance as the economy was lagging a little bit. It seems to me that now people are back more into the market for the arts." Midway through their season at this point, the STC has a typically varied roster set to run through April 2013, including Ken Bradbury's Coupling, the acclaimed drama Proof, the children's production Winnie the Pooh and You're a Good Man, Charlie Brown, a musical which brings to the fore some of the more acerbic and grown-up aspects of Snoopy and the gang from Charles M. Schulz's classic comic strip.

As the long-established Theatre Center continues apace, the relative newcomers at the Legacy Theatre are just beginning to feel their dramaturgical oats. "This year has gone beyond our wildest expectations," enthuses Scott Richardson of the Legacy. "It was really our first full year, and my gosh, the stuff that has crossed that stage is staggering." Housed in the lovingly rehabbed former Theatre Center building at 101 E. Lawrence, the Legacy has mounted popular productions as far-flung as the upbeat Legally Blonde and the far more edgy rock musical Spring Awakening, while also hosting prestigious, nationally known performers, notably Tony and Grammy-winning singer Jennifer Holliday and former Soul Coughing vocalist Mike Doughty. The Legacy has also made inroads as a de facto movie house, hosting the Route 66 International Film Festival this year, and more recently screening Christmas films. Upcoming shows include an original production of Hedwig and the Angry Inch in January and Sunset Boulevard set for June. Almost as exciting is their recent acquisition of a liquor license, expanding concession opportunities. "Theater, a Snickers bar and a beer," Richardson jokes. "What more could you ask for, really?"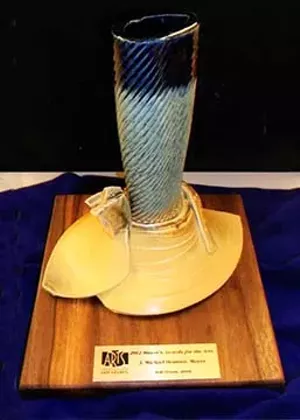 With the addition of new assistant professor Dathan Powell, the Theatre Department at University of Illinois Springfield is prepared to tackle new challenges in the coming year, starting with a production of Clifford Odets's 1935 play Awake and Sing, dealing with timely issues of economic hardship. For UIS Theatre Director Eric Thibodeaux-Thompson, it's all about education and community. "Our students learn from the faculty, and the people from the community who work with us learn from the students, and I think we learn a lot from the community folks as well. So it's a win-win," he beams. Auditions for Awake and Sing will be held Jan. 22 and 23. For details visit
http://www.uis.edu/theatre/productions/auditions.html
.
Even with the Legacy, the Theatre Center, the Hoogland and UIS all producing a steady diet of local theatrical fare, there is still room on Springfield's stage. ADHD Productions has made its mark at with a menu of popular, campy productions, most notably their annual Rocky Horror Show, a reliable sellout every Halloween at the Hoogland. Still another niche is being targeted by the relative newcomers at Dynamic Patterns Theatre. "We just want to do good theater, but with more of a black-box feel," explains Michelle Dearing. "It's not musicals, it's not about spectacular sets, more focusing on character development and just really solid acting. More swearing, less Joseph." Essentially a group of friends who share a taste for scaled-down drama and comedy, the members of Dynamic Patterns also appear regularly in more traditional local productions (Dearing was recently featured in STC's White Christmas) but believe that they are not the only ones in town hungry for more variety in their entertainment diet. They have only done a few shows so far, beginning with the murder-mystery Mousetrap and most recently Last of the Red Hot Lovers by Neil Simon, with Yasmina Reza's Art to debut in February.
It isn't only theater enthusiasts in Springfield who crave greater variety. The music scene here has many established and fledgling local rock, roots, folk and hip-hop musicians and does attract a fair amount of nationally known Top 40, country and contemporary Christian acts to the Prairie Capital Convention Center. However it has long been an unpleasant fact that local music lovers with slightly less mainstream tastes are generally obliged to travel out of town to see the artists they love. One person attempting to fight this trend is local musician and promoter Jason Perry, who keeps his ear to the ground and does his best to bring national and international artists from the alternative, indie, punk and post-punk genres to town whenever he can. "I basically just don't want to have to travel to Chicago or St. Louis every time I want to go to a concert," he explains. "My only real criteria is: bands I would like to see personally." Perry's personal tastes have brought several venerable, left-of-center acts to town over the last few years, including the Evens (featuring Ian McKaye of Fugazi and Minor Threat) and Olympia, Wash., indie legend Calvin Johnson, as well as critical darlings The Mountain Goats, who he is hoping to bring back to town for a third time in 2013. He is also working on bringing about shows in the near future from ex-Son Volt leader Jay Farrar and the punk band Titus Andronicus, who he has publicly stated is "the best thing to come out of New Jersey," raising the ire of fans of a certain Boss.
While it seems local fans of current punk and indie music pretty much have to book their own favorite artists or resign themselves to miles of hard road, local devotees of roots music and alternative country have no such complaints, thanks to the monthly Bedrock 66 series at the Hoogland Center, sponsored by WUIS and booked by Sean Burns, who hosts the popular Sangamon Valley Roots Revival Radio Hour on that station every Sunday evening. Recent Bedrock 66 events have included legendary songwriters like Ray Wylie Hubbard, Robbie Fulks and Todd Snider. "We're really excited, this is our sixth season and it's kind of continued to grow," says Burns. "What I've always been able to do very well in town is introduce people to artists they might not be familiar with. Sometimes we do sneak in somebody who's better known, like the McCoury Boys who are opening this year's season." Also coming up this year is a performance by unsung 1980s rock heroes Paul Collins Beat, a less well-known, but no less vital, offshoot of legendary LA power-poppers The Nerves, which also gave the world Peter Case.
Howard "Torch" Tomas has spent 2012 maintaining and expanding his local hip-hop empire, the cornerstone of which remains Torch Tuesday, the long-running weekly music showcase at Bar None, "We're not just about the music, we also want to help the community," says Aaron Phillips, a/k/a "Uncanny," who is currently the host of Torch Tuesday, along with handling promotion and running its Facebook page. Recent community services provided by the Torch organization have included food and toy drives along with providing school supplies to Sojourn House. On the musical side, the Tuesday night shows have expanded this year from a largely open mic format to include a concert series as well as special events, such as the upcoming 2012 Torch Tuesday Awards on Jan. 15, honoring local and regional artists in categories such as Artist of the Year and Mixtape of the Year. The biggest problem for local hip-hop, as opposed to the more established rock and folk scenes in Springfield, is support – and not just in terms of the established local infrastructure. "Even within our community, there's not always enough support to go around," Tomas sighs.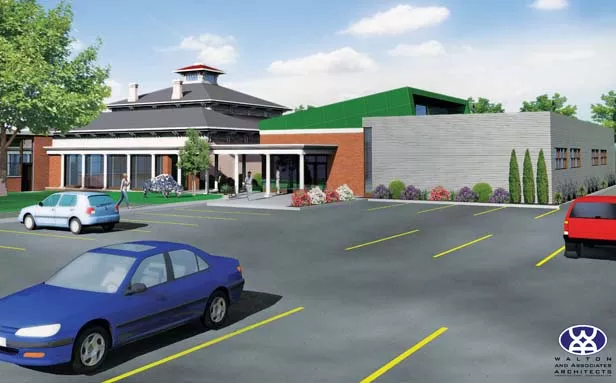 Back at the Prairie Art Alliance, Janet Seitz Carlson also stresses the civic side to her mission. "We've had a chance to become more active in the community this year, doing more outreach," she says, citing their second annual Garden and Studio tour and the seventh edition of the popular Dancing with the Starz event. "Right now we have our Year in Review exhibit up, which showcases our resident artists and groups that we've touched on this year." There are six exhibits planned for 2013 at the HD Gallery, and even more at Gallery II on Old State Capitol Plaza. The Alliance will also be partnering with Illinois Times for another photography contest, to follow up last year's "Images of Illinois" competition. "Our education component is still growing, our classes are going strong and we really want to reach out to people of every skill level."

Things are also looking bright indeed for the Springfield Art Association as it gears up to celebrate its centennial in 2013. "This year was really good," says executive director Betsy Dollar. "I think we held a record number of classes, as well as numbers of students in classes. Our new program, Canvas and Cocktails, which has now run for a full year, has just been spectacularly successful." New events coming up this year will include Paint the Streets, in which a bevy of artists will each use water-soluble paint to festoon a five-foot square of pavement on Fifth Street, envisioned as a street festival with food and live music. The SAA's actual birthday, in September, will be marked by a costume party held at Edwards Place, for which people will be encouraged to dress in styles reminescent of 1913, when the organization first opened its doors.

The coming year will bring major expansions to the Art Association, including ambitious plans to refurbish the interior of Edwards Place to historically accurate specifications, make improvements to the current jewelry-making studios, as well as build a brand new ceramics lab, a glass-blowing studio and new multi-use work spaces, all adding up to more than double their current capacity. "We've had a fair amount of interest in glass-blowing, and Springfield really needs a ceramics lab that is basically open to the public, where you don't have to be enrolled in a university program to get access to it," says Dollar.

From a ceramics lab, to options for serious theater, to gallery art, to a vital and varied music scene, Springfield has many needs at the dawn of 2013. Luckily, there is no shortage of intrepid individuals and institutions determined to fill every last one of them.

Scott Faingold can be reached via scottfaingold@gmail.com.