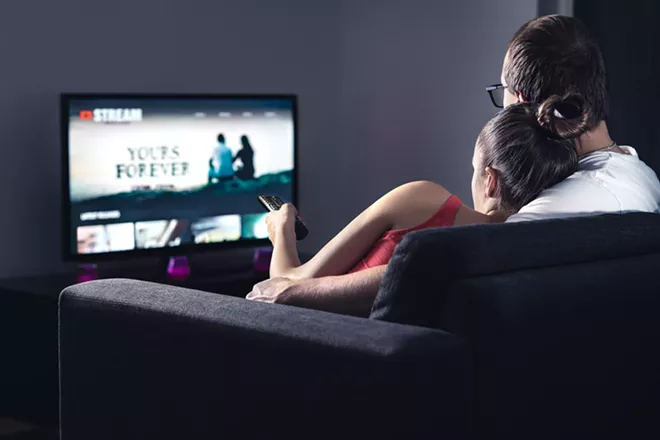 Quiet Minari a powerful testament to family
A quiet, powerful story of love and determination, Lee Isaac Chung's
Minari
emerges as a testament to perseverance as well as the power and fragility of family. Based on the filmmaker's own immigrant experience, the movie follows the Yi family, Koreans who emigrate to Arkansas in the 1980s in an effort to start a new life. The patriarch hopes to be a farmer, a goal that's alienating his impatient wife. The arrival of her mother to watch their two children initially adds to their woes. However, a bond begins to form between the old woman and the kids which proves transformative for the entire family. Subtle and poignant, Chung's autobiographical work sincerely tugs at your heartstrings, as he never resorts to crass manipulation, adhering to a genuine, discreet approach that ultimately packs a powerful punch. A darling on the film festival circuit, the movie is a frontrunner where the upcoming Oscars are concerned, deservedly so.
Available through Video on Demand.
Been there, done that with Crisis
It nothing else, you have to commend the ambition on display in Nicholas Jarecki's
Crisis
, a look at the modern opioid epidemic from various perspectives. Taking a page from Stephen Soderbergh's Traffic, the filmmaker casts a wide narrative net, looking not only at the source of this problem, but examining its impact on various victims and multiple efforts to combat it. Fentanyl is the pebble; Jarecki is examining the various ripples it creates. Obvious and pretentious, the film ultimately collapses under the weight of its own nobility, hammering home its theme with a sledgehammer. Armie Hammer gives a one-note performance as a DEA agent on the trial of a Canadian drug lord, while Evangeline Lilly as a vengeance-filled mom is only marginally better. Only Gary Oldman and Greg Kinnear come out unscathed as college big wigs facing an ethical dilemma concerning research done at one of their institution's labs. For the most part, it's not an overly original exercise, ultimately offering little in the way of solutions or narrative innovation.
In theaters.
Playing catch-up with HBO Max
Never mind the lever, the wheel or the automobile, my stepson contends that the greatest invention of all time is HBO Max. After taking the plunge and subscribing six weeks ago, I'd be hard pressed to say that he's wrong. A show that I recently caught up with is
Barry
, a pitch-black comedy that has Bill Hader in the title role as a reluctant hit man who decides he wants to be an actor. He catches the acting bug when he drops by a Hollywood actors' studio run by the pompous but fragile thespian Gene Cousineau (Henry Winkler in the role that snagged him an Emmy). Seems Barry's latest target is a student there, but before he can complete his mission, he inadvertently stumbles into class and becomes smitten with angst-filled actress Sally Reed (Sarah Goldberg). Our hero wants to hang up his guns but his deceptive mentor Monroe Fuches (Stephen Root) isn't going to let his cash cow quit doing what he does best. Before you know it, Chechnyan and Mexican gangsters are involved, as well as a pair of unbalanced war vets and a tenacious cop (Paula Newsome) who starts to realize that wherever Barry goes, dead bodies follow. The comedy is as dark as a coal mine at midnight as Hader and his co-creator Alec Berg delve deep into what makes their title character tick, all the while skewering Hollywood and all the pretentiousness Tinsel Town has to offer.