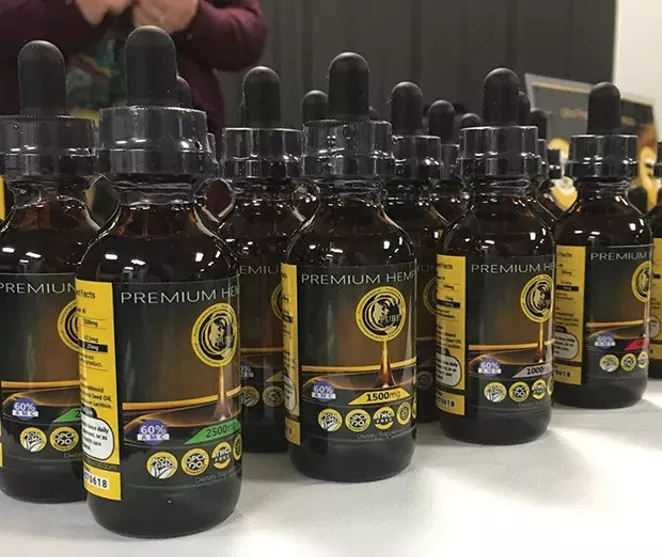 The diagnosis of chronic pain has become pervasive in our society. According to a study done in 2015 by the National Institutes of Health's National Center for Complementary and Integrative Health (NCCIH), nearly 50 million American adults have significant chronic pain or severe pain, or almost 20 percent of adults in the U.S.

Chronic pain is defined as pain that persists beyond the anticipated healing period, usually three months beyond the initial injury or surgery (cancer pain is set apart from this definition but is still treated by pain management specialists). Chronic pain is a whole body experience that can be related to an underlying cause; however, sometimes the cause is unknown, yet the pain exists.
Chronic pain is a physical, mental, spiritual, social and financial burden on the person who is suffering. The goal of pain management is to provide optimal pain relief, allowing the patient to have a better quality of life. There are a number of ways this can be achieved, and the doctor decides the treatment protocol based on the patient's description of her pain and its intensity.
Some traditional pain management treatment options are medication, nerve blocks, epidurals, trigger point injections, facet injections, psychological treatments, physical therapy, radiofrequency neuroblation, Transcutaneous Electrical Nerve Stimulation (TENS), spinal cord stimulation and steroid injections. It may take more than one try to find the treatment that works best for each patient, and multiple treatments may be used in order to reach the goal of optimal pain relief. Pain management is highly personalized and will not look the same for two people.
The relationship the patient has with the pain management specialist, which is typically a physician with a background in anesthesiology, requires communication and collaboration. In addition to providing feedback on how a particular treatment is working, the patient needs to let the physician know if there is an alternative treatment the patient wants to explore and get approval to make sure it is safe for the patient's condition.
Alternative treatments for managing chronic pain are those not prescribed by a physician but readily available in the marketplace. Although alternative treatments may seem to have little to no risk, their use needs to be discussed with the physician. More commonly used alternative therapies for chronic pain include acupuncture, massage therapy, meditation or yoga, herbal supplements, spinal manipulation and biofeedback. However, the newest alternative therapy, CBD oil (cannabidiol) may not be as recognizable to most people.
Cannabidiol oil, or CBD, is a product made from cannabis. Hemp and marijuana come from the cannabis family and CBD oil can be extracted from both. The difference is that hemp has less than 0.3 percent THC, or Tetrahydrocannabinol, which is the compound that is intoxicating, while marijuana has anywhere from five to 35 percent THC.
CBD oil extracted from hemp can be purified to the point where it does not contain THC, although some CBD oils do. The sale of these oils will depend on individual state laws regarding legalized marijuana and medical marijuana. Hemp derived CBD with less than 0.3 percent THC is legal in all 50 states.
CBD oils and other forms of the product can now be found in Springfield. Simply CBD recently opened at 1039 Junction Circle Dr. in Springfield. Co-owner Jane Martin said that the CBD oil they carry is tested by a third-party lab and is guaranteed to contain zero THC.
Martin said, "We have repeat customers who use the oil for pain. Some use the balm, which is a topical CBD product. We have people come in who have medical marijuana cards but they don't want the THC," so they opt for the CBD oil without THC. Martin explained that, "CBD releases serotonin and is not psychoactive. We're naturally improving life by helping people get off of their chemical medications."
Another source for CBD oil is Upper Limits, located at 1205 South Second St. in Springfield. Owner Matt Fortin said he was skeptical about CBD products at first. After doing some research and reading testimonials where people said it was helping them feel better, he decided to try it himself and now carries it in his store. Fortin said, "Personally, I find it is good for inflammation. The balms are my favorite. There's no potential for abuse, because the CBD oil is not psychoactive. It's a great thing when you find a natural way of healing."
Food Fantasies added CBD products to their supplement aisle about a year ago. John Spencer, who is responsible for stocking the supplements, said, "Demand for CBD products has picked up in the last six to nine months. We carry five different brands, and some have trace amounts of THC but are not psychoactive. We also have different forms such as balms, gummies, capsules and sprays. It's popular because people are delighted to scale back on their medications due to fear of being part of the opioid crisis."
While there are no easy answers when it comes to dealing with chronic pain, those who suffer from it are always glad to have additional options for treatment. As awareness of the potential for abuse and addiction to traditional pain medicine continues to grow, it is anticipated that an increasing number of people may turn to using alternative treatments that are perceived to be less risky than opiates for managing their chronic pain.
Holly Whisler has worked for the Illinois State Board of Education and Lincoln Land Community College. She is currently a freelance writer in the Springfield area and can be reached at hollaw@comcast.net.