A new director for the Abraham Lincoln Presidential Library and Museum will start work June 8.
The ALPLM board this morning unanimously picked Christina Shutt, who is currently director of the Mosaic Templars Cultural Center in Little Rock, Arkansas, to become the fifth director of the ALPLM, which opened in 2005. Alan Lowe, the previous director, was fired in 2019 after loaning relics, including a copy of the Gettysburg Address, for a popup exhibit in Texas run by conservative media personality Glenn Beck. Details of the loan were first reported by
Illinois Times
, with the state inspector general's office later finding that insufficient safeguards were put in place to endure the safety of artifacts.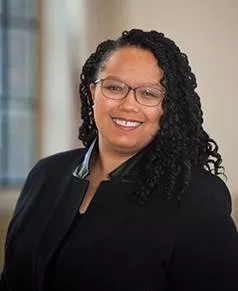 Shutt, 34, has been head of the Little Rock institution since 2016. According to a written statement issued by the ALPLM, Shutt guided a process that resulted in the Mosaic Templars Cultural Center becoming the ninth African American cultural museum to secure national accreditation, a designation that the ALPLM lacks.
Shutt holds a bachelor's degree in history from Central Methodist University and master's degrees in library science, archival management and history, according to a biography released by the ALPLM.
Shutt will be paid $175,000 a year. She must be confirmed by the state Senate for a four-year term.
Contact Bruce Rushton at brushton@illinoistimes.com
.