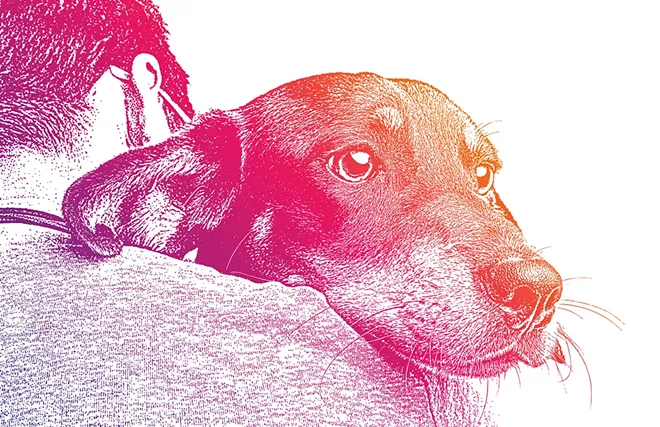 It is a very exciting time at the Sangamon County Animal Control and Adoption Center. We feel it is important to share with the many pet owners and residents of Sangamon County the numerous changes we have made.
We are always looking for ways to improve in order to better serve all our clients, both two-legged and four-legged. We have done just that, and the details are listed below. The big highlight is that we have increased staffing and have significantly added resources, and focused more of those resources on animal care. We have a new expert panel of veterinarians assisting us, and we have hired our first ever Animal Care Manager. We have reinstated our volunteer program with a primary goal of animal enrichment, and the program is now being managed in-house by county staff with greater oversight. We look forward to growing that program as more applications are being received and processed. We have also made much-needed building improvements and provided additional training for staff.
Most importantly though, euthanizations are down and adoptions are up. This has truly been a team effort between animal control and outside organizations. We credit our many partner organizations who work closely with us to make sure that as many animals as possible find a new home. We have been fortunate to have so many existing and new partners and are always on the lookout for more.
Under state law, our primary mandate is to protect the public from sick and dangerous animals. It is an important job. But we know that kennel care and pet adoption have also become an important part of what we do. We take all our responsibilities seriously, and we feel it shows. I am proud to say that Sangamon County has once again passed a state inspection with the highest score possible, for the third straight time.
Other accomplishments:
• Continued significant reduction in euthanasia of animals, while continuing to provide the service at citizens' request and to provide humane accommodation for animals with terminal illness.
• Increased kennel staff, including a newly created position of animal care manager dedicated solely to direct medical care for animals housed at the shelter.
• Enhanced funding for emergency medical care for shelter animals, with $50,000 provided each year for emergency animal care for those cases beyond routine care.
• We have instituted additional professional training for shelter staff and volunteers that is based upon national standards and is being provided for by experts in the field.
• Created a Veterinarians Advisory Panel to provide additional regular input from local veterinarians on animal care and policies and procedures.
• Provided over $500,000 in building improvements to the Animal Control and Adoption Center, creating a more comfortable and safe environment.
• Policies and procedures have been revamped to follow industry best practices, resulting in improved service areas such as animal adoption, volunteer participation and kennel cleaning.
• More transparency and reporting of data on the activities of the Animal Control and Adoption Center.
Gail O'Neill is director of the Sangamon County Department of Public Health. She writes in response to the Oct. 20 IT GUESTWORK, "Animal Control needs to address underlying issues," by Jane McBride.