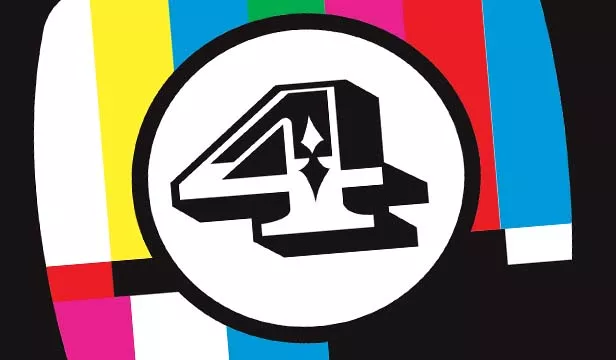 After seven months of silence, Springfield's public access television channel may soon return to the airwaves, but the group trying to secure the channel's future has no means to produce new content.

When Comcast cable company closed its Access 4 studio on Dec. 4, 2009, the 70-plus locally-produced shows on Springfield's public access television channel effectively went blank. Saying the channel would likely return to air by the beginning of 2010, the City of Springfield took over broadcasting responsibilities for Access 4 on Dec. 17. More than seven months later, public access television in Springfield remains silent.

City spokesman Ernie Slottag says the delay is due to an equipment failure. Comcast turned over its broadcast equipment to the city, Slottag says, but the audio didn't work when the city received it. After trying to repair it or find a replacement part for several weeks, the city determined a new server would be needed, but city rules on purchasing further held up progress.

"That added three months to the process because we had to give public notice, and hold several public meetings to discuss bid specifications and the bid opening," Slottag said.

The new equipment arrived July 6, purchased for $19,089 from Roscor Media and Information Technologies in Mt. Prospect, Ill., Slottag says, and the city is currently setting it up. The new equipment was paid for through a 15-cent subscriber fee charged to all cable subscribers to support public access television, which Slottag says has collected about $140,000. The city has used some of that fund to pay for new audio equipment for the city council chambers and new video cameras for the government access channel, Slottag says. He projected that the final tests on the new Access 4 equipment could be run this week.

"Once that is finished, we should have Access 4 back on the air," Slottag says.

Larry Daily, producer and host of the "Common Sense" program on Access 4, says the city is actually stalling to keep certain voices off the air – voices that are critical of city government and politics. Daily is involved in a battle with the city over public records pertaining to several meetings held to determine the channel's future, as well as past agreements between the city and cable providers.

"Their intent was to shut the channel down," Daily says of the delay. "They have no intention of the channel coming back to life. … I held their feet to the fire and they shut us down."

Slottag says the city isn't trying to censor anyone.

"We have no reason to keep dissenting opinions off the air," Slottag says. "We have never had any intention of attempting to prevent programs with dissenting opinions from Access 4."

Meanwhile, the Access 4 Producers Group, which formed after Comcast shut down the public access studio, is trying to determine the future of Access 4. With no production space and no access to video equipment, the producers have no way of creating new TV shows. The Capital Area Career Center currently has possession of the video equipment turned over to the city by Comcast, but an insurance issue has called into question whether CACC can provide production space. CACC claims the right to keep the equipment.

Now the producers group is hosting its third fundraiser to pay for nonprofit filing fees and a physical space for television production. Scheduled for 8 p.m. July 24 at Broadway Nites bar, 210 Broadway in Springfield, the event will feature live local musicians, a runway show, several comedians, demonstrations by local artists and a series of raffles. Donations will be accepted at the event.

"We're hoping the fundraiser will act as a show," says groups spokesman Ted Keylon.

For more information, visit www.access4.tv.

Contact Patrick Yeagle at pyeagle@illinoistimes.com.