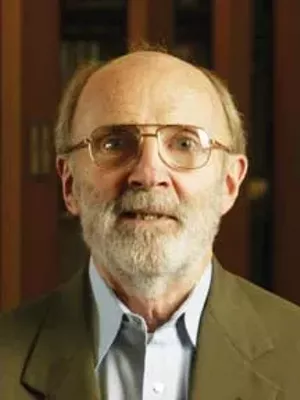 Carl Volkmann died Oct. 11 after a 15-year struggle with cancer. In October 2012, he received an Alumni Award from his alma mater, Wartburg College in Waverly, Iowa. Here is an excerpt from the citation read on that occasion:
Carl Volkmann epitomizes the importance of a sense of place. For him, the place is Springfield, Ill., where he spent his entire professional career. It is a place he has enriched through his work as a librarian, a place he has celebrated through his writing, and a place he has made better through his involvement.
Volkmann retired in 1993 after a 23-year career with the Lincoln Library, where he was director from 1981 to 1993. Before joining the library, he spent 10 years as a teacher and librarian at Tri-City High School. After his retirement, he became a full-time volunteer. He was president of the Lincoln Library Foundation, Opera Theatre of Springfield, Sangamon County Historical Society and Breakfast Optimist Club. He volunteered with the Community Volunteer Center Advisory Committee, Grace Lutheran Church, Vachel Lindsay Association, Dana-Thomas House Foundation, Downtown Lincoln Events Committee and Lincoln Memorial Garden.
A volunteer with Habitat for Humanity, Prairie Archives Bookstore, Sumac Shop and McClernand School library, Volkmann also performed with the Illinois Symphony Orchestra's Chorus. He and his wife, Roberta, co-authored Springfield's Sculptures, Monuments and Plaques in 2008. A year later, the Illinois State Historical Society published his compilation, Lincoln in Sculpture.
In 2004, Volkmann received the Studs Terkel Humanities Service Award from the Illinois Humanities Council, recognizing his civic contributions. In 2010, the University of Illinois Urbana-Champaign established a scholarship in his name for graduate students pursuing careers in public librarianship.
For his quiet leadership and his dedicated service to the community he has called home for more than 50 years, the Wartburg Alumni Association recognizes Carl Volkmann with this Alumni Citation. –Roberta Volkmann