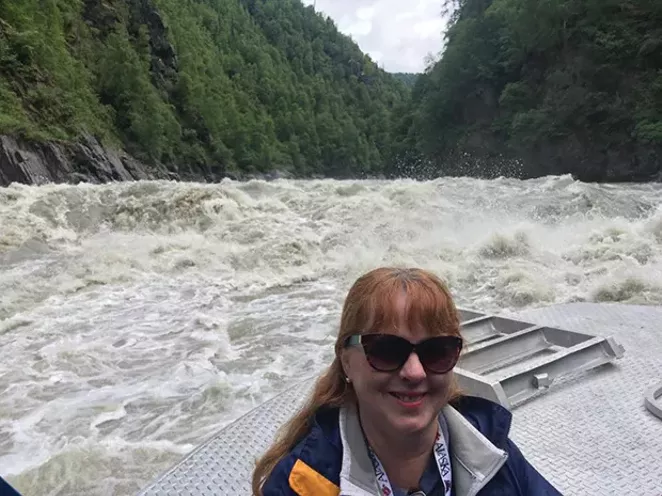 Timi's Tours has become synonymous with quality travel and opportunities for seniors and travelers of all ages to see the sights of their dreams. Timi's Tours has been providing trips officially since 2006 when they offered a trip to see Menopause the Musical. Timi Kaufman, owner and founder of Timi's Tours, said, "The response was huge, a brand new company with a name nobody knew sold out its first trip in days."

That trip was the beginning, but Kaufman's background gave her a good base to start with. "My background starts young," Kaufman said. "I grew up in a successful family business and then I transitioned to a large direct sales company where I climbed the ladder."
In 2006, the direct sales business was faltering. Using this as a chance to try something new, Kaufman added, "I had taken many groups to the headquarters of the company in Ohio and loved doing it, so I thought, 'Why not make it my full-time business?' and Timi's Tours was born."
The company first started in a home office which they quickly outgrew and moved to a 1,000-square foot office. Timi's Tours occupied that space until early 2017 when they moved to their current space on Main Street in Moweaqua, the small town where Kaufman grew up.
When senior customers ask about the benefits of group travel, Kaufman says, "The benefits are endless. We try to take care of every single aspect to make your trip with Timi's Tours be the best vacation experience you could have!"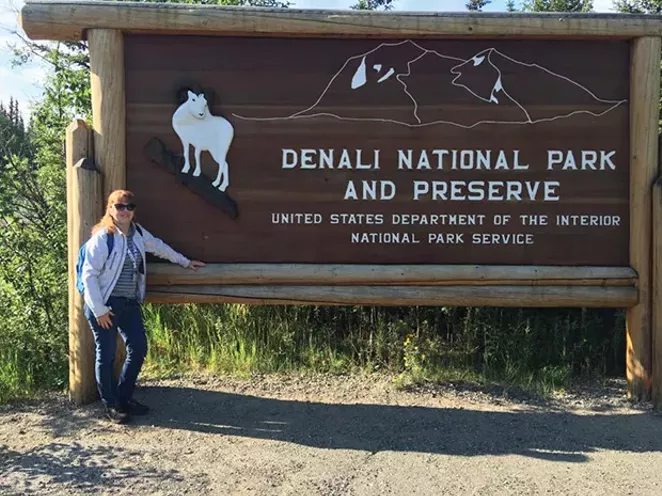 With Timi's Tours, traveling is easy: the customer just gets on the bus and the company takes care of the rest. Kaufman uses Cavallo Bus Lines, and says it is the Midwest's largest motor coach provider.
Kaufman thinks that Timi's Tours has customers coming back year after year because they are very clear and upfront about what is included in a trip. "A major thing that is included is attractions and hotels that aren't cheap or free. I find a lot of tour operators over-promise and under-deliver. We abide by the opposite: under-promise and over-deliver. I thrive on having my customers come back time and time again, and strive to provide luxury accommodations and the best possible experience to our customers. We will never claim to be the cheapest trip, but the old adage, 'You get what you pay for,' is very true in this industry."
Knowing the full cost of a trip can help travelers budget and relax – knowing that the trip is paid for when they head out. Timi's Tours has a wide selection of destinations and some trips sell out year after year. Kaufman said that some of the best tours in their lineup include New York City, The Trains of Colorado, Alaska, Branson and Door County. "These are all staff favorites around here."
The people are what make this job for Kaufman. "I love to travel and love people. I think I was a perfect fit for this business, and so many of my customers become dear friends. When I step on a bus, it's like stepping into a reunion. It makes it so fun!"
As for her favorite trips, Kaufman said, "My favorite destination is Branson, Missouri. I have so many great friends down there and always enjoy my time there." Her second favorite is Mackinaw Island, Michigan. "The island is so tranquil and quiet, a great place to relax and listen to the waves lap the shore, and the horseshoes clap on the pavement."
Timi's Tours also offers a series of Fabulous Fox Theatre trips where she and her staff have secured the five-star treatment for their customers. "We are the only tour company in the country to secure tickets to the entire Broadway lineup, including Hamilton. We absolutely love our relationship with the Fox."
Timi's Tours is always exploring new destinations and adding new trips to keep the list exciting. Kaufman said that they also plan a getaway near the end of December for their hardworking staff.
When not working, Timi Kaufman's time is spent with her family. "When I'm not on the road I spend my downtime with my husband, Mike, my dog, Titus, and my adult children. I have three children and all three work for the company. You will be greeted at the door by my daughter, Catherine, who is our office manager. You might talk to my son, Jack, who is our vice president, and when you read our catalog or website, those were made by my daughter, Natalie. We also have a handful of the world's best employees who are just like family to us!"
To find out what trips are coming up, go to
https://www.timistours.com
.
Cindy Ladage is a writer from Virden. She is married to a farmer, has three grown children and two grandchildren.