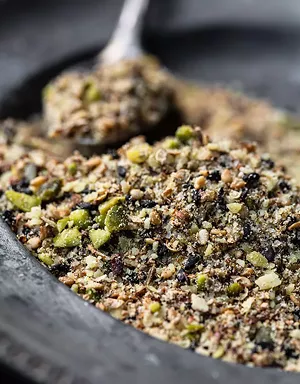 It's been many years since I threw my first cocktail party but I still remember the whole affair in vivid detail. I was studying winemaking at an agricultural college in New Zealand. I hadn't gone home for summer break that year because I had an gotten an internship working at the university research vineyard. I was still living in student housing which was mostly deserted, with just a few hangers on like me still in residence. I decided to throw a New Year's Eve party and invited everyone I knew. The days were long and the weather was deliciously warm and since school was not in session I was able to set everything up in the little courtyard outside the dorm.
My parents threw fabulous parties while I was growing up so I'd had experience with swanky cocktail soirées. This, however was my first solo hosting event and I was determined to impress. I stayed up late in my tiny dorm kitchen rolling chocolate truffles and making homemade breads and dips. Because I didn't have any large serving boards, I lined baking sheets with large cabbage leaves to transform them into gorgeous platters and I upcycled tins into votive lanterns by punching patterns into them with a nail. The party was a smashing success and though I've hosted and catered countless parties since, from fabulous penthouse galas to rustic celebrations in a barn, I still smile when I look back on that New Year's Eve. I've learned volumes since that first shindig, but even so, I find myself returning to many of the same recipes I served that night. The components will vary with the season and my mood, but these satisfying and economical recipes still manage to taste fresh and fun year after year.
In New Zealand during Christmas and New Year's the berries are in peak season and there happened to be an amazing berry farm down the road from where I lived. My first iteration of this dish consisted of sliced strawberries, mint, sweet onion and toasted walnuts in a lettuce cup topped with blue cheese and a drizzle of balsamic. Now that I'm back in the cold north I substitute citrus fruit for the berries during the winter months. Another version that evolved are these herbed beef lettuce wraps, now one of my most requested party dishes.
Herbed Beef Lettuce Wraps
1 or 2 heads little gem or butter lettuce (depending on size)
1/3 cup very thinly sliced red onion
1 teaspoon each salt and sugar
¼ cup each chopped fresh mint, parsley and cilantro
2 tablespoons fresh lemon juice
¼ cup olive oil
1 clove garlic, minced
A pinch each salt and sugar
½ pound thinly sliced rare roast beef (shredded chicken or baked tofu also work well)
½ cup pomegranate arils (seeds)
Preparation
Separate the lettuce leaves from the head, taking care not to teat the leaves. Wash and dry the lettuce well.
In a small bowl combine the sliced onion, salt and sugar. Set aside to macerate for 30 minutes (this softens the flavor of the raw onion), then rinse with water and squeeze dry with a paper towel. Combine the onions with the chopped herbs. Whisk together the lemon juice, olive oil, salt, sugar and minced garlic. All of these individual components can be prepared up to a day ahead. When ready to serve, lay about a half an ounce of beef in a lettuce leaf (how much will depend on the size of the leaf), then top with a pinch of the herb-onion mixture, a drizzle of the vinaigrette and a sprinkle of pomegranate seeds. Place on serving platter and repeat. These can be assembled an hour ahead of serving (wait until the last minute to drizzle with the lemon dressing) and stored well wrapped in the fridge.
Dukkah
Dukkah is an Egyptian spice and nut blend that was widely popular in New Zealand where it was served along with bread dipped in peppery NZ olive oil. It can also be used to add flavor, crunch and nutrition to salads, soups, or even as a breading for fish. This dukkah is beautiful scattered atop pitted dates stuffed with chèvre for a fancy no-cook appetizer. There is no set formula – use what you have from pistachios to peanuts, or even pepitas for a nut-free preparation. It also makes a wonderful gift.
½ cup toasted sesame seeds ½ cup finely chopped toasted nuts (almonds, hazelnuts, and pistachios all work well)
2 teaspoons each lightly toasted cumin, fennel and coriander seeds
Chili flakes, salt and pepper to taste
Combine. Season to taste with salt or even a pinch of sugar as needed. Store in the freezer for best quality.