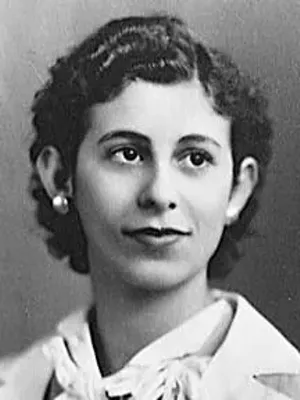 Grace Murdock, you could say, was a real pistol.
Upon her death at 94 last spring, Murdock's son, Mitchell, found a .22-caliber gun in her nightstand at Concordia Village, where she lived the final decade of her life.
"She was always with a weapon," Mitchell says.
When her husband, Russell, became sheriff of Mercer County in 1946, he deputized his wife, who looked more movie star than cop. She didn't patrol the mean streets of Aledo, the Mercer County seat – at least so far as her son, Mitchell, knows – but she did hold sway at the county jail, which was attached to the family home. She kept a leather-covered sap close at hand.
"We lived in the front, the prisoners lived in the back," Mitchell Murdock recalls. "When Dad was gone, she was the one in charge. … We had a jail break while I was there. I think we were out, and we had another deputy who was there to keep watch. I was glad, because I probably would have been upstairs."
A female deputy was rare enough when Truman was in the White House that Murdock's ID card, endorsed by her husband, refers to the undersigned deputy as "he." She stood five-foot-two, never weighed more than 110 pounds, liked to hunt and ate what she killed.
"She liked squirrels better than anything," Mitchell recalls. "She made the best squirrel pie."
As matron of the Mercer County lockup, Murdock was in charge of cooking for inmates, and she was accomplished in the kitchen, even within the boundaries of the meager allowance the county provided to keep inmates fed. Her family and prisoners ate from the same pots.
"What the inmates were fed, we'd get it, too," Mitchell says. "Mom was a good cook. That's why they (inmates) appreciated her."
There were plenty of drunks, wife beaters and the occasional murderer to look after, Murdock says. He recalls he and his brother playing in a yard adjacent to the jail, within easy view of the inmates.
"I never, ever got away with anything," Murdock said. "The prisoners would immediately tell my dad, to get on his good side. That's all they had to do, was look out the window."
In addition to keeping prisoners fed, Murdock drove female inmates to state prison after sentencing.
"If they were going to prison, they weren't too happy," Mitchell says. "Both Mom and my grandmother heard a lot of language they weren't used to."
Today Mercer County is still a tiny spot (population 16,434) on the shores of the Mississippi River across from Iowa. Aledo was, and still is, a small town by most people's standards, but it was a metropolis compared to New Boston, a Mississippi River burg rich in wetlands where Murdock grew up on a 40-acre farm where her family grew tomatoes and watermelons. She had a horse, her son recalls, but never learned to ride a bicycle.
Murdock's husband, Russell, whom she married in 1939, was a state police officer before becoming sheriff. Back then, Mitchell Murdock recalled, elected county officials couldn't run for successive terms, so after his stint as sheriff was up, Russell Murdock became the Mercer County treasurer. He was planning to run for sheriff again when his term as treasurer expired, but he instead ended up in Springfield at the behest of former Gov. William G. Stratton, who hired him as the deputy director of state Department of Public Safety. After his career with the state ended, Russell Murdock went into the insurance and real-estate business and ultimately moved to Arizona, where Mitchell Murdock had attended Arizona State University.
Grace Murdock remained in Arizona after the death of her husband in 1989.
"She enjoyed the desert and never had a gun anywhere but right on her hip – the snakes get pretty mean out there," says Mitchell, who moved back to Springfield from Tempe after graduation. "I don't recall her ever being afraid of anything."
Eventually, Murdock's eyes began to fail to the point where she couldn't drive, and so Mitchell moved his mother back to Springfield. Her health deteriorated after a fall, and she never recovered, he said. It was, Mitchell says, a full life.
"She did have a good one," Mitchell says. –Bruce Rushton