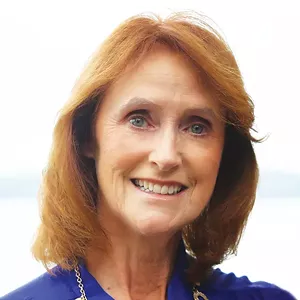 Books, old and new, in all genres, from local writers and famous established authors, provide great holiday gifts.
You can find many selections at Springfield historic site gift shops, including the Lincoln Home Visitor Center, the Abraham Lincoln Presidential Library and Museum, Dana-Thomas House or at a bookstore such as Books on the Square in downtown Springfield, which has a huge collection of Lincoln books. A gift doesn't have to be a new book so you might also visit used book shops such as the Elf Shelf or Prairie Archives, where you can scour rows and rows of shelves in many rooms.
Although published in 2018, Doris Kearns Goodwin's Leadership in Turbulent Times is an insightful look at four of our presidents, Abraham Lincoln, Theodore Roosevelt, Franklin Delano Roosevelt and Lyndon Baines Johnson, as Goodwin tracks key events in their early years, their growth through difficulties and their leadership styles. The book provides a lesson for today's turbulent times and the importance of true leadership.
Springfield's Brent Bohlen has written a book that looks like a child's book with its colorful illustrations, but its title shows it is meant for adults. The Parable of the Peacock: A Read-Aloud Picture Book for 2020 Voters is satire and claims it "serves up ridicule to deserving parties but it saves a heaping plateful for the Mocker-in-Chief."
With two books published this year, you can get "lost" in a book: Lost Girls of Paris and Lost Roses. Lost Girls of Paris, by Pam Jenoff, is a fictional account of the real story of British women who worked behind enemy lines during WWII and were led by Vera Atkins (Eleanor Trigg in the novel). Martha Hall Kelly wrote the 2016 bestseller Lilac Girls about the real-life Caroline Ferriday; she rescued many Polish women who had been victimized with medical experimentation at the hands of the Nazis and brought them to the U.S. Now, Kelly goes back in time with Lost Roses to cover Caroline Ferriday's mother, Eliza Woolsey Mitchell, who was known as a philanthropist and helped Russian aristocrats who had immigrated to the U.S. after losing everything after the rise of the Bolsheviks.
Local authors offer a variety of books. Alison Blasdell's Touch the Sky or The Confederates' Physician takes readers into the Scottish countryside and the Civil War, respectively. Blasdell has just released her third book, The Assassin's Protégé. A look at the use of the word "guy" is cleverly explained in The Life of Guy: Guy Fawkes, The Gunpowder Plot and the Unlikely History of an Indispensible Word by MacMurray College professor Allan Metcalf. Poetry by the late John Knoepfle or retired Millikin professor Dan Guillory or inspirational messages by retired administrator Kathryn Ransom in Ransom Notes will appeal to many readers.
Of course, there are always offerings from more famous, prolific authors: Danielle Steel's Spy, David Baldacci's A Minute to Midnight, and Tom Clancy's Code of Honor have just been released. James Patterson will be releasing Criss Cross in late November and another novel, 20th Victim, at the end of the year. John le Carré, now 88 years old, is not a proponent of the British Brexit plan and uses that as the backdrop in his new novel, Agent Running in the Field.
If you enjoy autobiographies, Becoming by Michelle Obama relates her growing up in Chicago and her life with Barack Obama; she recently released Becoming: A Guided Journal for Discovering Your Voice. Elton John has named his autobiography simply, Me.
Biographies fill many shelves and cover people from all eras. Due out in January 2020 is a book about MSNBC political commentator Rachel Madow: A Biography by Lisa Rodak. Maddow published her own book this year looking at the oil and gas industry in Blowout: Corrupted Democracy, Rogue State Russia and the Richest, Most Destructive Industry on Earth. David Blight, winner of the 2019 Pulitzer Prize in history, has written Frederick Douglass: Prophet of Freedom. William E. Wallace covers a famous artist in Michelangelo, God's Architect: The Story of His Final Years and Greatest Masterpiece.
John Barelli has written Stealing the Show: A History of Art and Crime in Six Thefts, which relates the cases that he experienced during his tenure as the former chief security officer at the Metropolitan Museum of Art. Christine Coulson, who worked at the Metropolitan for over 25 years, has focused on items in the museum to create Metropolitan Stories.
A few new children's books might interest young ones. Rochester author Ray Bruzan has written his third children's book, The Violinist of Rockychester, based on the true story of Rochester-born Louis Persinger, who became an internationally acclaimed violinist in the late 19th century. A board book, Paper Peek: Colors by Chihiro Takeuchi, uses basic colors in peekaboo windows cut in various shapes with tiny characters that peek out. Toddlers can learn art in My Art Book of Sleep by Shana Gozansky with calming text that accompanies artwork by famous artists.
Food and travel are always popular topics. Springfield's Celebrated Horseshoe Sandwich, by Tony Leone and Carolyn Harmon of Springfield, tells the history of our popular food and best places to find it.
If you have friends who enjoy travel, Literary Places by Sarah Baxter provides names of books to accompany visits to various cities and countries around the world. Wanderlust – A Traveler's Guide to the Globe is a large coffee table book, published in 2017, that covers hundreds of ideas for travel from train trips to food to wildlife experiences and more.
There are many more books that will delight readers of all ages, so go explore and find the best for holiday gifts.
Cinda Ackerman Klickna is an avid reader who has written many book reviews and is always on the lookout for books in various genres.