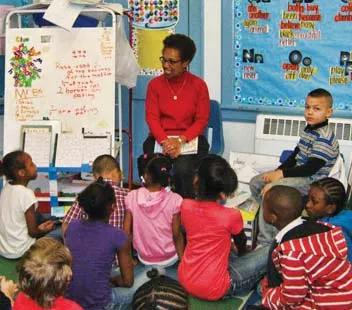 From the Women's Suffrage March of 1913 to serving in Congress, the women of Delta Sigma Theta Sorority, Inc., have served both their communities and their nation. The group, formed in 1913 by 22 Howard University women dedicated to promoting academic excellence and providing assistance to people in need, has grown over the past 100 years to more than 250,000 women in more than 900 chapters worldwide, including a Decatur-Springfield chapter. Today's sorors honor the efforts of the founders through community service based on a five-point program of economic development, educational development, international awareness and involvement, physical and mental health, and political awareness.

In the 37 years since the Springfield-Decatur Area Alumnae Chapter of Delta Sigma Theta Sorority, Inc. (SDAAC) was formed, adults, children and families in need, as well as local and national organizations have benefitted from the efforts of Deltas living out their motto, "Strengthening Sisterhood through Service."

On Saturday, Jan. 26, SDAAC members will kick off a weekend honoring the sorority's centennial and the 22 founders by spreading out across 22 agencies to participate in a Centennial Celebration IMPACT Day of Service. According to centennial celebration coordinator Jeanette Goza, the day of service "is designed to further the sorority's global and synergistic ripple effect in transforming lives and impacting communities." The acronym IMPACT, which stands for "Inspiring and Motivating Public Service Advocates for Community Transformation," is synonymous with Delta Sigma Theta's primary mission of active engagement in public service.

Chapter president Candice Trees and past president Johnetta Jordan are both proud of their chapter's history of service to the community. But it's not the past that they are most interested in discussing. It's not the sorority's history-making float in the 2013 Tournament of Roses® parade or prominent Deltas like Mary McLeod-Bethune, Barbara Jordan or Shirley Chisholm, who served the United States in the fields of education and government, they want to discuss. Trees and Jordan both turn the focus of conversation to two SDAAC programs that benefit future generations.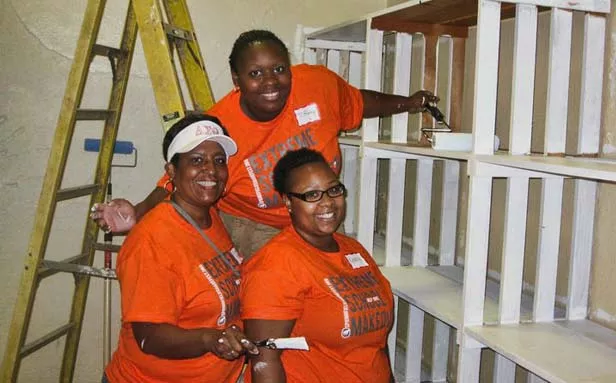 In the 30 years since its inception, the LaPetite Delta program has mentored more than 600 eighth-grade girls by offering educational and cultural activities designed to boost self-esteem. Workshops on preparing for high school and college, health, grooming and etiquette, as well as opportunities to attend operas, plays and concerts, are all designed to help young women excel and to encourage them to pursue education beyond high school. The Empowering Males to Build Opportunities for Developing Independence (EMBODI) program held at Jefferson Middle School gave students an opportunity to spend time with professional men who could offer information and encouragement. Led by Trees, an education professional, SDAAC remains committed to these programs as a means of creating opportunities for disadvantaged youth and ending cycles of poverty.

In addition to their service to youth, SDAAC members have worked to help organizations ranging from the Springfield Urban League, M.E.R.C.Y. Communities, the Prairie Center Against Sexual Assault, the Illinois Coalition Against Domestic Violence and the Illinois Coalition Against Sexual Assault to the Ronald McDonald House, the Susan G. Komen Race for the Cure, Relay for Life and St. Jude's Children's Hospital. Through national programs, they have sponsored an African child with AIDS and supported efforts to provide clean water and a maternity wing at Mary Help of the Sick Mission Hospital in Kenya.


It is true that Deltas are serious about serving their communities, the nation and the world. But, when the work is done, the fun begins. The SDAAC Centennial Gala kicks off at the Northfield Inn with cocktails and music by Phase II at 5 p.m. on Saturday, Jan. 26. Dinner begins at 6 p.m. followed by dancing, featuring the Smooth Times Band and Dancing Through The Decades with DJ Harold Hughes-Osby, at 8 p.m. Gala events are open to the public. To learn more, contact Jeanette Goza at 523-5101.

Contact Grace Sweatt at writtenbygrace@yahoo.com.