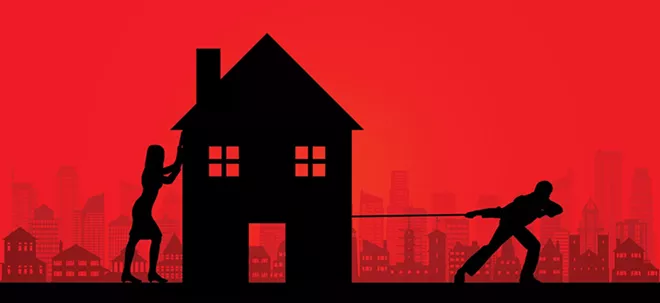 Down payment assistance is on its way to low-income homebuyers through the Illinois Housing Development Authority. The program will be part of $75 million in federal funds designated for IHDA by the Illinois General Assembly in legislation which went into effect Jan. 24. The money will allow IHDA to resume the popular "Opening Doors" program, which provides a forgivable down payment loan of up to $6,000 to qualified buyers. The loan is forgiven over the course of five years.
The program is rooted in the concept that increased home ownership leads to healthier neighborhoods and healthier neighbors.
In a 2018 study for the U.S. Census Bureau, professors William M. Rohe and Mark Lindblad at the University of North Carolina Chapel Hill found that high rates of home ownership lead to lower crime rates, greater involvement in civic activities, better psychological health and better performance by children in school. The study also found that low home ownership rates correlate with low marriage rates.
Fred Weber, a mortgage broker at Flat Branch Home Loans in Springfield, sees a lot of renters who want to become homeowners. He spends much of his time educating renters about how they can change from paying a landlord's mortgage to paying their own.
"Many people who qualify for mortgages don't realize that they do," he says. "In fact, many renters face stricter financial requirements from landlords than they would from a mortgage lender." He emphasizes that potential buyers don't need perfect credit, they don't need a lot of money for a down payment, and they don't need to be in the same job for an extended period of time. "We have a policy of never saying 'no' to someone who wants to buy a home. If they don't qualify today, we give them guidance about what they need to do in order to qualify in the future." Weber says he's closed many loans for clients who didn't qualify initially.
One of the biggest benefits of home ownership is the ability to pass along generational wealth. The Federal Reserve Board concluded in a 2019 report that for most families, a home is by far the most valuable asset that they own. On average, equity in the home amounts to about 90% of family wealth for those households with a mortgage and less than $100,000 in income. As a result, the median net worth of renters nationwide is $6,300 while the median for homeowners is $255,000. This disparity disproportionately affects communities of color. According to the 2019 report, the median net worth of white families was $188,200 in 2019, while black families, who are about 60 percent as likely to own a home, have a median net worth of $24,100.
The United States Census Bureau pegs average rent in Springfield at $861 per month, a monthly payment that will support a 30-year, fixed-rate mortgage at 7.0% for about $90,000, taxes and insurance included, with about $120 a month set aside for maintenance. Most days there are dozens of homes available in Sangamon County at this price or less. Many renters have the financial means to service a mortgage, but lack a down payment.
IHDA (https://www.ihda.org/lenders-realtors/lending-programs) manages a number of programs that include loans and grants up to $10,000 with the goal to "finance the creation and preservation of affordable housing in Illinois." They also provide home ownership counseling to potential borrowers, since for many, home ownership is a new experience.
The city of Springfield also offers programs to help rehabilitate homes through Community Development Block Grant Funds from the U.S. Department of Housing and Urban Development. The money is available to correct "building code deficiencies and other minor repairs of single-family, owner-occupied dwellings" such as "condemned furnaces, faulty wiring or actively leaking roofs." Money is also available to low- to moderate-income families for major home repairs in the form of zero percent loans (https://www.springfield.il.us/Departments/OPED/Documents/HmOwnerRehabProgram.pdf).
Down payment assistance is fundamentally different from the mortgage interest deduction, which allows homeowners to deduct mortgage interest payments from their taxable income. The interest deduction is only available to taxpayers who itemize deductions, and the biggest chunk of that benefit goes to high-income taxpayers with large mortgages. It doesn't benefit low-income first-time buyers, and in 2019 the Federal Reserve Board estimated that taxpayers subsidized these loans to higher-income taxpayers with an estimated $196 billion in tax deductions.
In order to qualify for IHDA down payment assistance, borrowers must have decent credit and meet income and purchase price limits. IHDA states that almost 10% of all first-time homebuyers in Illinois receive down payment assistance. For Weber, that number is bigger. "I think about 15% of our borrowers receive IHDA down payment assistance. I'm glad the program has received funding again."
Don Howard is an intern at the Illinois Times while completing his master's degree in Public Affairs Reporting at the University of Illinois Springfield. He can be reached at dhoward@illinoistimes.com or 336.455.6966.