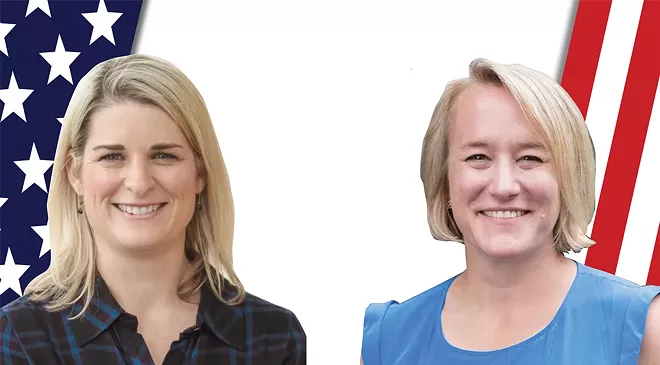 NEW INFO
I am a retired Illinois Trade Association executive and lobbyist. I enjoy Scott Reeder's writing because he expends at least some effort to be objective in his political coverage.
The "Regan Deering takes on Nikki Budzinski" story was very well-written, but recent developments have changed that narrative (Oct. 20). Of course, I'm referring to the recent BGA investigation concerning Budzinski's finances. Seems she is quite the queen of pay-to-play in her fundraising. She also seems to be in love with "dark money" cash grabs. You know, the same ones she tells her gerrymandered constituents like me that she opposes.
She also seems to be allergic to filling out her financial disclosure forms accurately and very interested in hiding her political money-grubbing-hack persona from her self-chosen and unwilling new constituents. I don't blame her, it's pretty toxic.
I wish the IT story had a later deadline, so these facts could have been aired. Obviously, Budzinski won't do it.
David Sykuta
Springfield
DOUBLE STANDARD
The recent article about the contest between Regan Deering and Nikki Budzinski quoted Budzinski as saying, "Somebody that you know has been born into such significant family wealth, (you have to ask), does she know what it's like for a senior on a fixed income?"
Does this mean that Budzinski will not be voting for JB Pritzker?
Robert Huck
Springfield
LOOK OUT FOR SENIORS
I live in Springfield in the new 13th Congressional District. There are thousands of seniors like me that live in central and southern Illinois that will benefit tremendously from new legislation allowing Medicare to negotiate the cost of prescription drug prices. For seniors like me, this is game-changing legislation that will make a difference immediately to help bring down costs.
It makes no sense that people like Regan Deering, who is running as a Republican in the 13th Congressional District, opposes measures like these. Deering is worth up to $142 million, so maybe she just doesn't understand the financial burden of prescription drug prices. There are many seniors that have to make hard decisions between paying for drugs each week and being able to afford groceries, gas and other necessities.
I'm supporting Nikki Budzinski, because she understands that seniors need immediate relief from crushing costs. She will help make sure that Medicare negotiates the cost of prescription drug prices. I know that she will fight for these and other measures every day to help tackle rising costs and help seniors get by.
Mary Camp
Springfield
GO VOTE
Election day is Nov. 8 in Menard County and across the nation. It is the most sacred day in our secular calendar, as it strengthens our resolve and challenges us to form a "more perfect union" here in our fragile democracy. Please get out and vote for our community and for our state, ever mindful that the future requires us to be bold, brave and worthy of the respect we've earned from the world.
We are a nation of immigrants, a nation of entrepreneurs, a nation of innovators, a nation of hard-working people yearning to breathe the promises of freedom, justice and opportunity for all. Vote as if tomorrow depends on you. It does.
William Furry
Petersburg